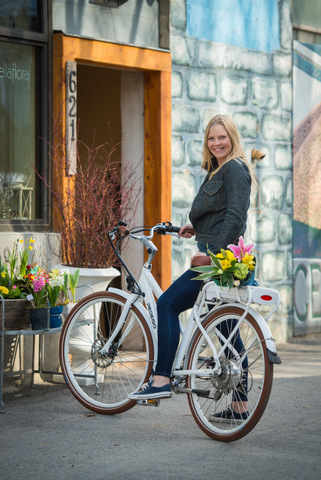 If you are looking for electric bikes Cambridge, look no further! The high-quality Pedego electric bicycles are available at Gears Oakville located just down the road from Cambridge in nearby Oakville:
Gears Oakville – Electric Bikes Cambridge
547 Trafalgar Rd
Oakville, ON
L6J 3J1
Pedego bicycles are quickly becoming the most recognizable brand of electric bike in Canada and around the world, and they are certainly number one in style and comfort! Take one of these great electric bikes for a test ride in Oakville near Cambridge, Ontario and find out why Pedego Electric Bikes are so popular. You'll find that not only will an electric bicycle get you off the couch and out of the car, you'll also have a lot of fun riding one!
Gears Oakville is your electric bike destination in the Cambridge area. Cambridge is a perfect place for electric bikes with its remote roads, rolling hills and picturesque backdrops for your ride. And yes, electric bikes love hills! It is a common misconception that you 'do nothing' when riding an electric bike … you can still push as hard as you want to get that high intensity workout. You just go faster!
The new Pedego electric bikes available in Canada include the Pedego Stretch Cargo Bike. This electric bicycle has an ultra-low step-through to make mounting the bike super easy! The bike also has plenty of room to store things as well as the same great features as the Pedego City Commuter and Pedego Interceptor including: pedal assist, a throttle, an LCD console, disc brakes front and rear, and an integrated light. The powerful 48V bike now also comes with two battery options: the standard 48V 10Ah battery or the 48V 15Ah extended range battery.
If you are in the Cambridge area, travel to Gears Oakville in Oakville and chat to the team there. Then take an electric bike for a test ride! We guarantee you're going to have a lot of fun.