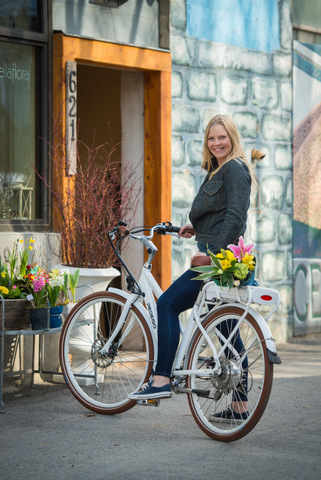 Pedego Electric Bikes Kingston, ON
If you are looking for electric bikes Kingston, look no further!  The high-quality Pedego electric bikes are available at dealers across Canada. However, if there isn't currently a dealer in your immediate area, we will cover the shipping and assembly costs if you decide to purchase a bike! Please check the map on our dealer page to find the store closest to Kingston.
Pedego bicycles are quickly becoming the most recognizable brand of electric bike in Canada and around the world, and they are certainly number one in style and comfort! Take one of these great electric bikes for a test ride at one of our dealers close to Kingston, Ontario, and find out why Pedego Electric Bikes are so popular. You'll discover that not only will an electric bicycle get you off the couch and out of the car, you'll also have a lot of fun riding one! There are so many reasons why electric bikes are awesome and this explains why they are the fastest growing transport sector in the world.
Kingston is a beautiful and historic town situated on Lake Ontario close to the point where the St. Lawrence River begins.  It is the perfect place to ride an electric bike, past its wonderful limestone historic buildings and on bike paths along the scenic waterfront. The City of Kingston has completed a study and is in the process of investing in cycling infrastructure, so bike riding in Kingston will soon become even more pleasurable.
Pedego has a great range of bikes to cover all riders.  Two new models released recently include the Stretch, and electric cargo bike, the Ridge Rider, a hard-tail electric mountain bike (see photos below). The new bikes also has all the same great features as the Pedego City Commuter and Pedego Interceptor including: pedal assist, a throttle, an LCD console, disc brakes front and rear, and an integrated light. The powerful 48V bike come with two battery options: the standard 48V 10Ah battery or the 48V 15Ah extended range battery (48V 13Ah and 48V 17Ah for the Stretch cargo bike).
Find a Pedego dealer and take an electric bike for a test ride! We guarantee you're going to have a lot of fun.