Pedego Electric Bikes Victoria 
Store Hours:
Monday
 – 
Saturday
9:30 – 5:30
Dealer of the Year 
3-Years in a Row
The Best Electric Bike
The best electric bicycles in Canada are the ones that fit you perfectly and are fun to ride.
When you ride a Pedego, it's not about how great the electric bike is, it's about how great you are on it.
Pedego brings out the best in you.
That's why Pedego owners in Canada don't like their bikes – they love them. And you will too.
About Pedego Victoria
Pedego Victoria is located in the beautiful capital city of British Columbia, on the south coast of Vancouver Island. Although we sell the best-selling electric bicycles in North America, our main goal is, first and foremost, to delight our customers. Which is why we are are happy to have knowledgeable staff, a complete in store service department with exceptional e bike mechanics, and a mobile service if coming to us is not convenient to you.
We also offer free test rides of all our electric bicycles, which means you can try different ones to find the perfect ebike for you. You'll also discover why Pedego's tagline is "Hello, Fun" — it's because they're so much fun to ride!
With its beautiful ocean views, well-maintained bicycle trails and beautiful downtown area, Victoria is the perfect place to enjoy electric biking. If you feel like taking a longer tour to see the sites and try a pedal assist ebike, take advantage of our rental fleet. We're positive you'll agree with us that electric biking is one of the most fun and enjoyable experiences you can have in Victoria.
Rent Me! Explore Victoria on an Electric Bike
Discover mountain views while biking along the coastline. Enjoy heritage homes and colourful gardens in our neighbourhoods. Savour tasty bites and peruse boutique shops in Oak Bay and Estevan Villages. Or travel a bit farther afield to visit Sidney, Butchart Gardens or Hatley Castle. It's all fun on a Pedego!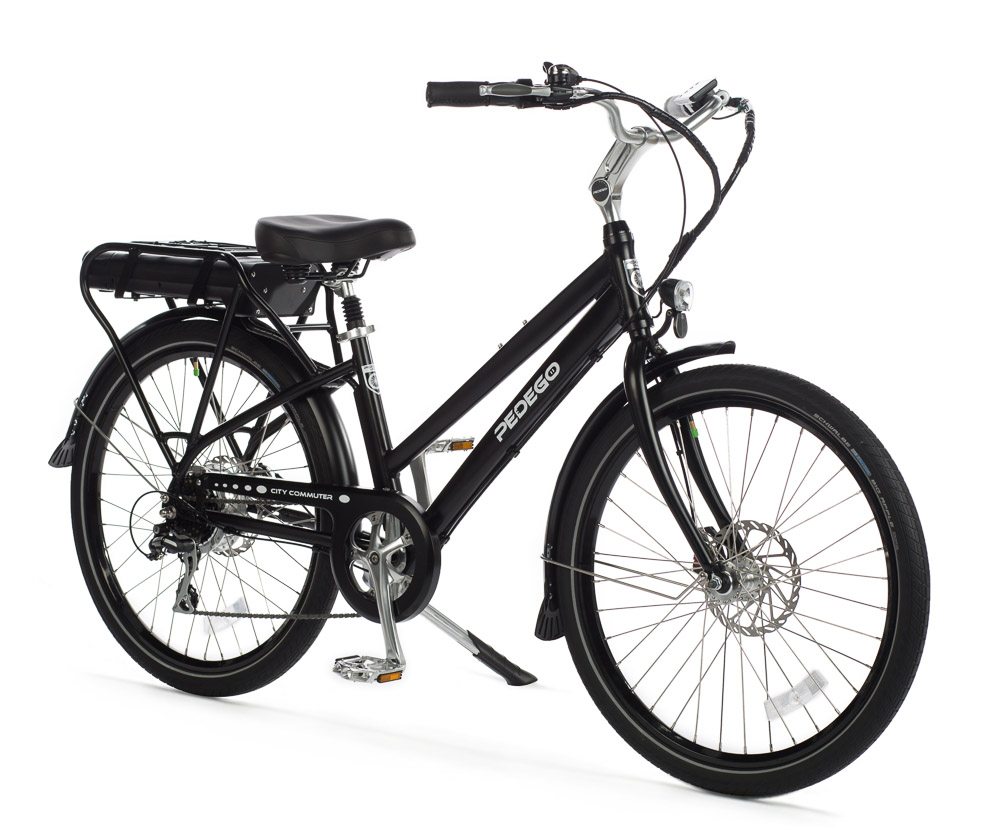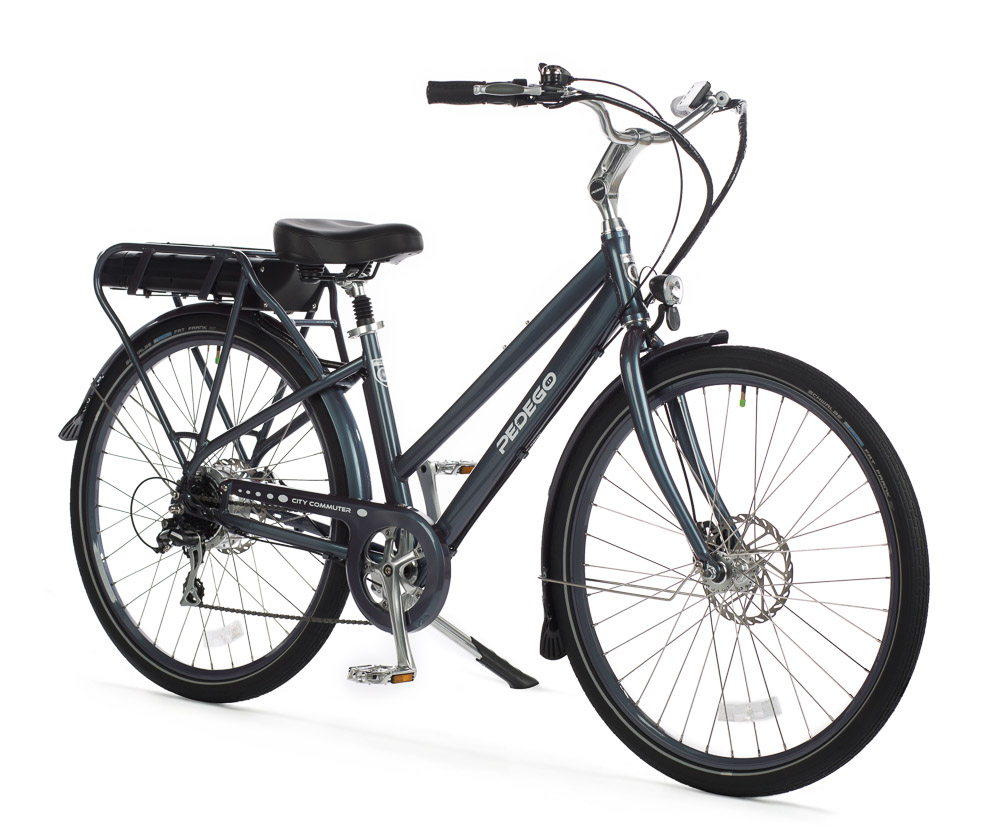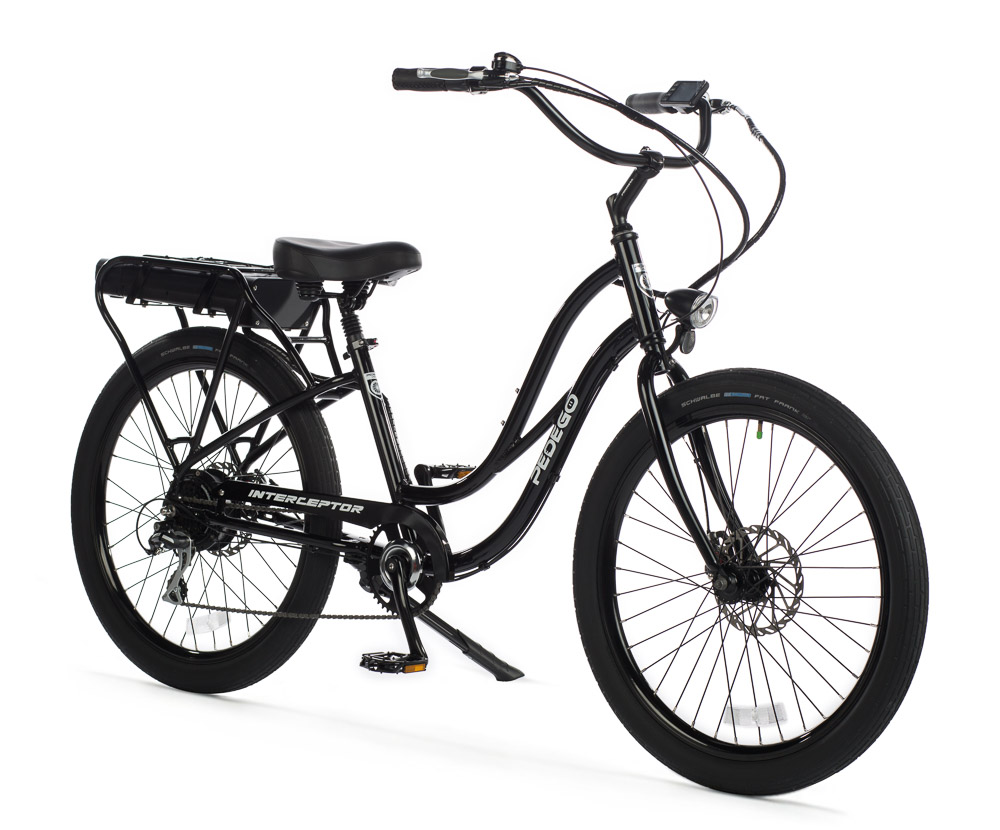 Rental Reservations
Call (778) 432 -0255 or reserve online.
You'll find us in the heart of Oak Bay, just a few minutes ride from scenic Beach Drive.
Customers don't like Pedegos – they love them!
Mobile & In-Store Service
We're excited to announce Pedego Victoria now offers a complete mobile service, meaning we'll come direct to your door to ensure you can keep riding. Talk about peace of mind. Now you have a choice: you can visit our store and have a dedicated, experienced mechanic work on your ebike OR we will come straight to your door to and offer unparalleled service on your electric bike.
Our mobile service centre includes a fully stocked inventory of parts and equipment needed to work on electric bikes and we can travel anywhere within the city. And because we only service electric bicycles, you're guaranteed to receive fast, professional workmanship.
And remember, all our electric bicycles and batteries come with a 2-year warranty. We look forward to seeing you at our door or yours!
3 Month Free Financing
Come see us to learn more about
3-Months Free Financing on Approved Credit!
Bike Tours
In years past we've had amazing experiences organizing electric bike tours around the nearby Saanich Peninsula. And the good news is we'll be offering them again in 2018!
Our European-style tours take you through rolling farmland with scenic views of the ocean and to various wineries and eateries where we enjoy delicious farm-to-table food along with a taste of vino.
Stay tuned for announcements regarding our upcoming electric bike tours this summer.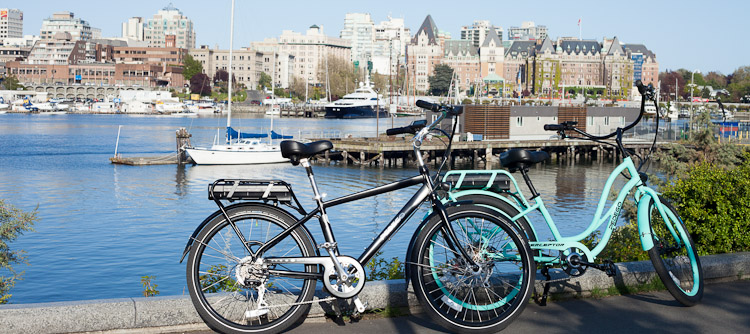 Accessories
We admit to being a little obsessed with bicycle accessories and gear. We continually scour the market and stock only the best products that meet our strict criteria for safety, comfort, quality, and style.
From panniers and baskets to locks, jackets, and helmets, we carry all the essentials you need for the road, plus a few cool gadgets purely for fun!
Bern
Helmets
Bern is the only brand of helmets we carry for one simple reason: they are the safest on the market. Lightweight and extremely comfortable throughout the seasons, Bern multi-sport helmets are manufactured with zip molded technology that provides incredible protection. With sun-shielding visor options, removable liners and a range of cool colours, there's no need to sacrifice chic, urban style in order to protect your noggin.
ArrowWhere
Aparel
Designed in Calgary, ArroWhere waterproof jackets and vests feature some clever technology to keep cyclists safe on the road. On the back of each jacket is a giant, reflective arrow, visible for up to ⅓ of a mile, that directs motorists to pass to the left and allow a wide berth. Motorists, conditioned to obey traffic signs, see that big arrow and get the message to go around. The jackets also boast waterproof zippers, vents and fleece-lined collar and pockets.
Basil Panniers
& Baskets
We believe our electric bikes should be as useful as possible every single day. Belgium-made Basil baskets and panniers offer proven durability and functional designs that let you carry everything from groceries to your Fido! And you can express your personal style. Prefer fancy pink polka dots? Or maybe chic urban gray? Come in and see what we have in stock!
Outdoor
Tech
Mobile technology meets outdoor fun with these supremely cool products by Outdoor Tech. How about handlebar-mounted speakers? You'll get quality sound, but still be able to hear the birds chirping! Need to charge your cell phone while on the go? No problem. Take your Outdoor Tech gear into the woods, the backyard and even the hot tub (yep, they're waterproof!). You don't have to disconnect to connect with nature!
ABUS
Locks
German-made ABUS locks are the finest locks on the market to keep your electric bike investment secure. These locks are too tough for the most wily of thieves, even if they're sporting bolt cutters. From the classic-shaped U-locks to the clever BORDO lightweight folding lock that offers flexibility in a compact design, ABUS allows you to lock up your bike and leave it without worry.
Store Hours:
Monday
 – 
Saturday
9:30 – 5:30