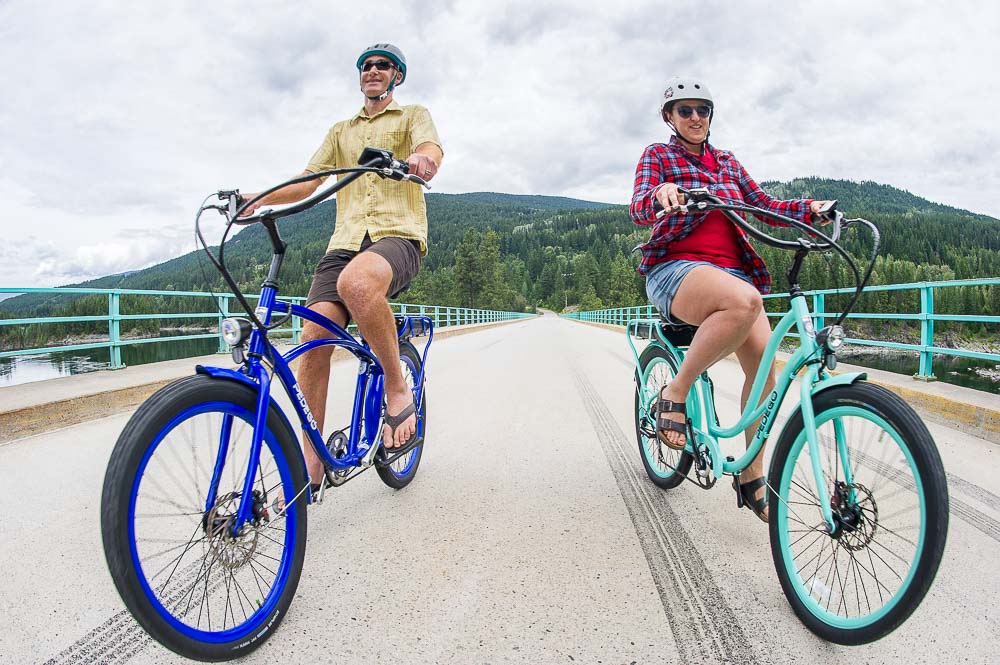 Pedego Electric Bikes Prince Edward County, ON
Looking for electric bikes Prine Edward County?  The high-quality Pedego electric bikes are available just down the road!
Prince Edward County, located just west of Kingston, is one of the most beautiful and popular vacation areas in eastern Ontario, and it's also the home to the newest Pedego store.
If you're looking for electric bikes Prince Edward County look no further than Pedego Electric Bikes Prince Edward County. Owners Gillian and Pat (Bear) Maloney say the peninsula where they live, which reaches out into Lake Ontario, is the perfect place for an electric bike store because of all the quiet country roads that wind through apple orchards, beaches, vineyards and quaint towns. They'll be offering rentals and sales of Pedego bikes, the number one selling electric bike brand in North America, as well as free test rides. Drop by and say hi at 106 Main Street, Bloomfield Ontario or call 905-650-4451.
Pedego bicycles are the quickly becoming the most recognizable brand of electric bike in Canada and across the world, and they are certainly number one in style and comfort! If you would like more information on this electric bike brand, or to test ride some of the models shown below, touch base with Pat and Gillian at Pedego Electric Bikes Prince Edward County.