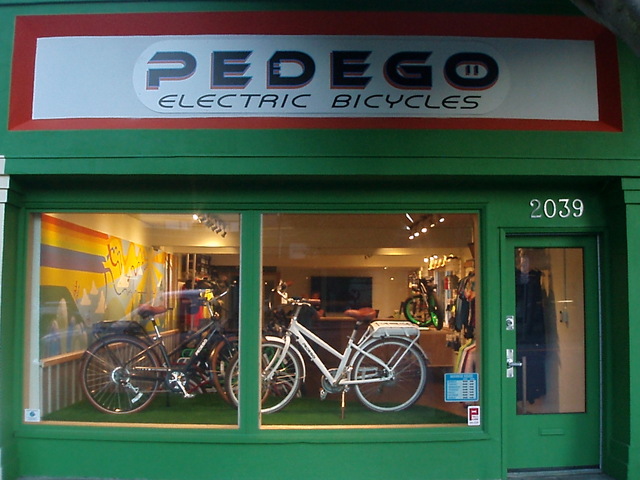 Pedego Electric Bikes Victoria, British Columbia
The high-quality Pedego electric bicycles are now available at Pedego Electric Bikes Victoria.  The Pedego-dedicated store is Victoria's electric bicycle destination!
Pedego bicycles are quickly becoming the most recognizable brand of electric bike in Canada and around the world, and they are certainly number one in style and comfort! Take one of these great electric bikes for a test ride in Victoria, British Columbia, and find out why Pedego Electric Bikes are so popular. You'll find that not only will an electric bicycle get you off the couch and out of the car, you'll also have a lot of fun riding one!
Pedego Victoria is your electric bike destination in the southern Vancouver Island area. Victoria and the surrounding communities are the perfect place for electric bikes because of the many dedicated bike paths including the famous "Galloping Goose Trail." In fact, Pedego Victoria offers guided excursions around the capital city so you can take in all the sites as well as enjoy a fun, educational and safe ride around Victoria.
The Pedego electric bike range has a bike for every rider: an electric tricycle, a commuter bike and a cargo bike for easy moving around town. Our growing number of Canadian dealers offer electric bike service and rentals too! Pedego electric bikes are designed in California and built with quality, name-brand components from the ground up. For more information on our electric bikes, click here.
If you are in Victoria, come down and chat to Charles, Karen and the team and take an electric bike for a test ride! We guarantee you're going to have a lot of fun.