Time Flies – Be The Pilot
Win a watch during Pedego Canada's Bike Month Contest
From May 1st, 2015 to July 30th, 2015 Pedego Canada will be giving away a free colourful digital watch and bicycle water bottle every week. All you have to do is like Pedego Canada on Facebook and/or follow Pedego Canada on Twitter. A name will be randomly drawn on Friday of each week and the winner contacted via direct message. For more information please see the "Boring Legal Stuff" below.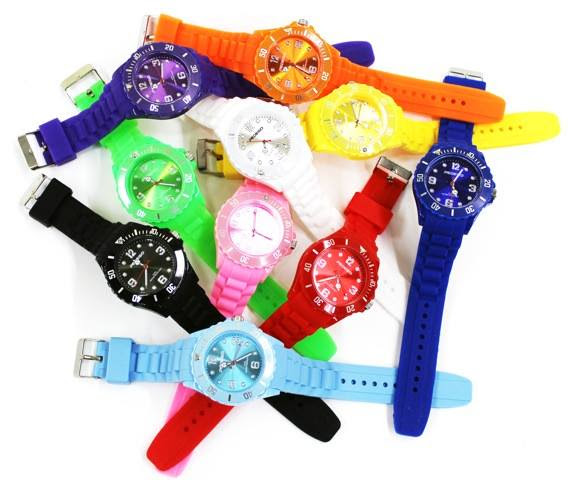 The Boring Legal Stuff
This contest is open only to Canadian residents 16 years and over. No purchase necessary to enter or claim prize.
ELIGIBILITY: The 2015 Pedego Watch Contest is open to legal residents as stated above. Officers, directors, employees and agents of Pedego Canada (hereby interchangeably referred to as "the Sponsor"), Pedego Electric Bikes and their respective affiliated companies, agencies, and members of the immediate families thereof (collectively, "the Pedego Affiliates") are not eligible to participate. By entering the Contest, participants agree to release, discharge and hold harmless the Sponsor, and the Pedego Affiliates, from any and all damages whether direct or indirect, which may be due to or arise out of participation in the Contest or any portion thereof, or the acceptance, use/misuse or possession of prizes. By participating, you agree to these Official Rules. The Contest is governed by Canadian law, is subject to all applicable federal, provincial and local laws and regulations.
HOW TO PARTICIPATE: During the Contest period, which starts May 1, 2015 at 9:01am Pacific Time (PT) and ends June 30th, 2015 at 9:00pm PT, follow @PedegoCanada or like Pedego Canada's Facebook page. Each will count towards an entry for a chance to win a Pedego digital watch and water bottle. A winner will be chosen each week on Friday at 9:00pm PT. Signing up for Twitter is free of charge. Limit one (1) winner per household throughout the Contest period. Any person found to be using multiple twitter accounts to participate will be disqualified. Any questions regarding the determination of winners will be decided in the sole discretion of the Sponsor, whose decisions are final and binding in all matters relating to this Contest.
PRIZE: The prize is a colourful digital Pedego brand watch and a bike water bottle. The prize is non-transferable and cannot be substituted by the winner. Pedego Canada may substitute a prize of equal or greater value in its sole discretion. Unclaimed or rejected prizes will not be awarded.
REDEEMING PRIZE: The winners will be notified via Direct Message within 72 hours of their name being drawn. Once notified, the potential winner must respond to the email address provided by the administrator of Pedego within 24-hours of notification with complete legal name and mailing address. All potential winners are subject to verification at the sole discretion of Pedego Canada.
As part of the verification process, Pedego Canada may require winner to sign and return an affidavit of eligibility and liability and publicity release within specified time period, or the prize may be forfeited. Neither Pedego Canada nor its agencies are responsible for lost, late, stolen, misdirected, delayed or damaged prizes. Before being declared a winner, each eligible participant will be required to correctly answer a time-limited mathematical skill-testing question.
GENERAL: All federal, provincial and local laws apply. By participating, entrants agree (i) to be bound by these Official Rules, including all eligibility requirements, and (ii) to be bound by the decisions of the Sponsor, which are final and binding in all matters relating to the Contest. The Sponsor is not responsible for: (i) lost, late, misdirected, damaged, garbled or illegible entries; (ii) error, omission, interruption, deletion, defect, delay in operations or transmission, theft or destruction or unauthorized access to or alterations of entry materials, or for technical, network, telephone equipment, electronic, computer, hardware or software malfunctions of any kind, or inaccurate transmission of or failure to receive entry information by the Sponsor on account of technical problems or traffic congestion on the Internet or at any web site or any combination thereof; or (iii) any injury or damage to entrant's or any other person's computer related to or resulting from participating in the Contest. The Sponsor reserves the right to permanently disqualify from this Contest any person it believes has violated these Official Rules. By accepting or participating in a prize, each winner irrevocably consents to the use of such winner's name, likeness, image, voice, performance (in connection with interviews and other recordings), biographical information, and statements relating to the Contest or Pedego Affiliates, without further compensation, in all world-wide marketing, promotion, and publicity carried out in perpetuity by any of the Pedego Affiliates in connection with this Contest. The Sponsor reserves the right to terminate, cancel, suspend and/or modify the Contest if any fraud, virus or other problem corrupts the administration, security, or proper play of the Contest, as determined by the Sponsor in its sole discretion. If Contest is terminated before the end date/time, Sponsor may determine the winner from all eligible entries received as of the termination date/time. If any such malfunction, error, disruption or similar damage occurs and impairs the administration, security, fairness, integrity or proper play of the Contest, Pedego Canada may, in its sole discretion, suspend or terminate the Contest by posting a notice at www.twitter.com/PedegoCanada and at www.facebook.com/PedegoCanada.
DISCLAIMERS: Under no circumstances, including negligence, shall any of the Sponsor's Affiliates be liable for any direct, indirect, incidental, special or consequential damages, including without limitation, property damage, personal injury and/or death, resulting from participation in the Contest or acceptance, use or misuse of any prize. Notwithstanding the foregoing, in the event that the preceding release is determined by a court of competent jurisdiction to be invalid or void for any reason, the entrant agrees that, by entering the Contest, (a) any and all disputes, claims, and causes of action arising out of or in connection with the Contest, or any prizes awarded, shall be resolved individually without resort to any form of class action; (b) any claims, judgments and awards shall be limited to actual out-of-pocket costs incurred, including costs associated with entering the Contest, but in no event attorney's fees; and (c) under no circumstances will any entrant be permitted to obtain any award for, and entrant hereby waives all rights to claim, punitive, incidental or consequential damages and any and all rights to have damages multiplied or otherwise increased and any other damages, other than damages for actual out-of-pocket expenses. Entrants hereby acknowledge that Pedego Canada Affiliates have neither made nor are in any manner responsible or liable for any warranty, representation or guarantee, express or implied (including, but not limited to warranties of any kind concerning the appearance, safety or performance of any prize), in fact or in law, relative to any prize. The winner shall bear all risk of loss or damage to his/her prize after it has been delivered to such winner.