Pedego Kawartha Lakes opens new store as cottage country laps up electric bikes
July 30, 2019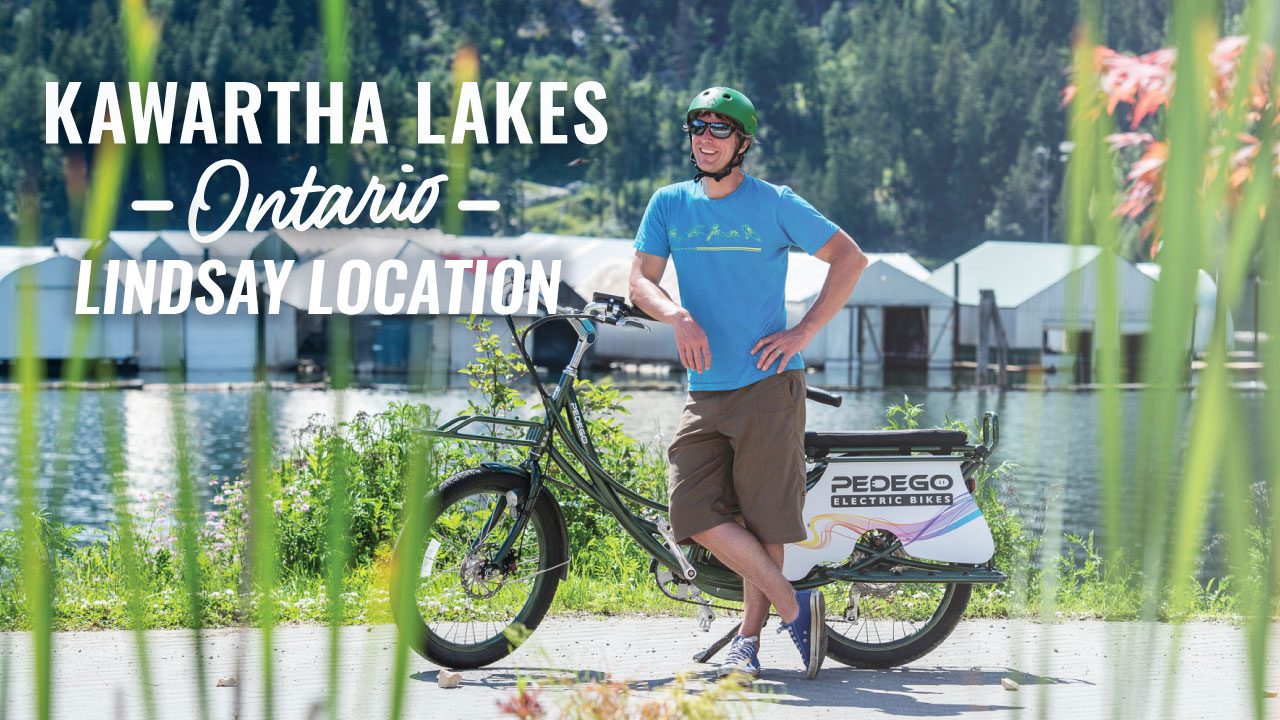 Lindsay, Ontario — Get ready for even more two-wheeled traffic in Peterborough and Omemee this summer with the opening of Lindsay's newest store. Pedego Kawartha Lakes has opened its second location selling the number one electric bicycle brand in North America: Pedego Electric Bikes.
Conveniently located at 66 William Street North, a few blocks away from two major trails to the north and the east, Pedego Kawartha Lakes, Lindsay sells 19 models of electric bikes, from cargo bikes and commuters to folding bikes and fat tire bikes, perfect for riding on the snow or in the sand. Electric bike rentals will be offered for those locals or tourists who wish to explore the region using the world's newest transportation technology.
The store follows the first Kawartha Lakes store which opened in Bobcaygeon in May 2018, as well as another two locations opening across Canada in 2019, making Pedego the fastest growing electric bike brand in the country.
Allen Hussey is the owner of Pedego Kawartha Lakes. Allen discovered electric bikes in 2017 after a health issue had him wondering about his ability to get home on his normal bicycle. He started researching ebikes and discovered that a pedal-assist bicycle with an electric motor would help him stay active but lessen the challenges of steep hills or strong headwinds.
"People have been riding bicycles for a century [but] we're selling a new idea. There seems to be some confusion about what an ebike is and we'd like to make it clear a Pedego is not a scooter," Hussey says.
Rather, it's a bicycle with an electric motor that can be used whenever the rider wants to energize their journey.
Pedego Electric Bikes are designed in California and sold around the world. It is the company's belief that electric bicycles transform people's lives by getting them off couches, out of cars and having fun — lots of fun!
For More information:
Contact Allen Hussey at 800-478-1237, kl@pedegocanada.ca,
Mike Clyde, Pedego Canada, 888-777-2066, info@pedegocanada.ca