City Commuter: Mid Drive Edition
The Mid Drive Edition is a new spin on the popular City Commuter. It sports a supercharged, 500 watt mid-drive motor featuring a twist-and-go throttle.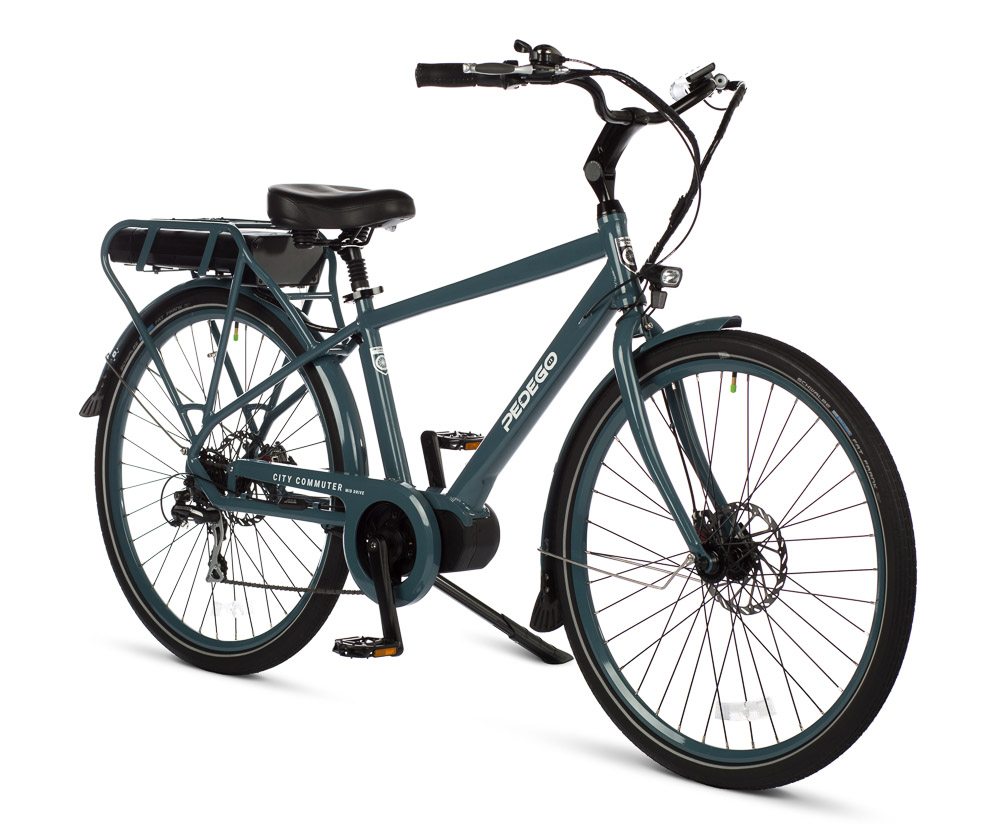 Climb a Wall

An exclusive 500 watt motor gives you twice the power of a typical mid drive. The acceleration and hill climbing will take your breath away – from exhilaration, not over-exertion! Long and steep hills don't stand a chance. Don't try it at home, but it can even climb a wall!

Go Further

A state-of-the-art 48 Volt battery uses the same advanced lithium-ion cells as an electric car. It weighs under four kilograms and can take you up to 100 kilometres on one charge.

Twist-and-Go Throttle

Enjoy the excitement and convenience of having full power on demand. A throttle is especially helpful for getting started from a standstill (sometimes it can be awkward to gain momentum), getting a quick burst of power to climb a hill, or safely getting through an intersection.
Small Details make a Big Difference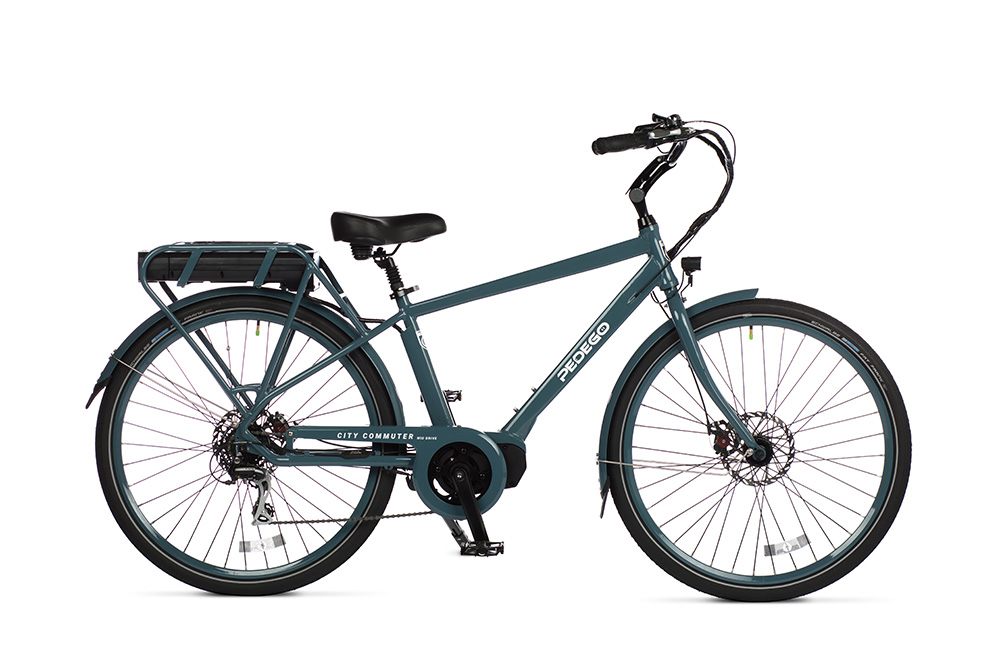 City Commuter: Mid Drive Edition
City Commuter: Mid Drive Edition
"NOTHING COMPARES TO THE SIMPLE PLEASURE OF RIDING A BIKE."
Pedego Electric Bikes are not the highest or lowest priced.
They are simply the most pleasurable.
SHARE WHAT YOU LOVE ABOUT YOUR PEDEGO!
WHAT CUSTOMERS ARE SAYING
When we say that Pedego Electric Bikes are the best, it's just bragging. But when our customers say it – it's proof!
Pedego - My Hero

I have been a diabetic for most of my life and as I age my physical limitations have increased. Pain in my feet has changed what physical activity I can do and that has caused frustration in wanting to be active. Then I found Pedego Electric Bikes. My Pedego Electric Bike has given me the chance to get out and ride for extended periods of time and enjoy life outdoors again with gusto. Having owned my City Commuter Mid-Drive for two months now I am at 1,000 miles, and still going strong. I choose to ride my Pedego to go to the market instead of driving my car, and the feeling is great.

My husband got his Pedigo so that despite some of his physical limitations he could keep up with me on my non-electric bike. However I soon discovered I could not always keep up with him on his Pedigo and that he was capable of riding up all kinds of inclines, so his adventure potential was limitless. Therefore, I bought myself a Pedigo to then keep pace with him. I love that I can still challenge myself by exercising with minimal to no assistance, but when I want to recover and just enjoy the views, I can amp up the assistance. Now I would never go back to a standard bike! Because of Pedigo's throttle I would not want to drive any other electric bike. It gets you out of jams when you need fast acceleration and when you go from standing still to steep incline. I try to spread the word to our friends of how it enhances life. At this point if I had to choose between owning a car or a Pedigo, I'd choose the Pedigo because it really is so much fun!