Victoria Announces New Mobile Service
January 21, 2018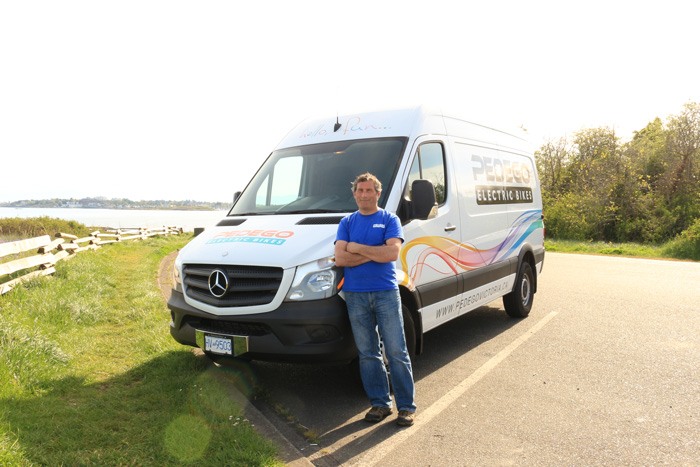 Pedego's tagline is "Hello fun!" but soon the residents of Victoria, British Columbia will also be saying "Hello, convenience!" That's because if you can't bring your bike to a dealer location at 2039 Oak Bay Avenue for servicing or repair, they will come to you!
This type of old-fashioned customer service is almost unheard of these days. If fact, there are very few bicycle service companies throughout Canada that will come to your door and even fewer electric bike service companies. But that's the beauty of Victoria Electric Bike's mobile service: they only specialize in electric bicycles so you know you're guaranteed to received fast, professional workmanship.
Victoria's mobile service centre includes a fully stocked inventory of parts and equipment needed to work on electric bikes and they can travel anywhere within the city.
The service will include visits for annual tune-ups, warranty work, repairs, and even test rides and rentals! For example, if you're interested in one or a few different selections of Pedego electric bikes but would rather take them for test rides within your own neighbourhood, they'll gladly come to you. They'll even bring a few extra so you and your friends can try them together. Likewise, if you and some friends want to rent electric bikes for the day, they can bring them to you for a pre-arranged drop-off fee.
It's also important to remember that all Pedego electric bicycles and batteries come with a 2-year warranty.
You can now either visit the Victoria store and have a dedicated, experienced mechanic work on your ebike or they will come straight to you and offer the same, unparalleled service. Talk about peace of mind!