Bike Mechanic Wanted – Pedego Oyama
August 13, 2020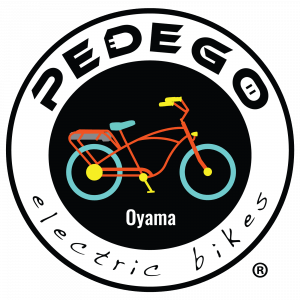 Bike Mechanic Wanted
Pedego Oyama sells, rents, and services Pedego Electric Bikes in Oyama, BC.
We are seeking a bike mechanic who is a cycling enthusiast, computer savvy, with knowledge of electronics and great customer service to work in our mechanics shop.
Job duties include:
Receiving and maintaining mechanic shop inventory.
Assembling new bikes.
Testing bikes to ensure are in excellent working order.
Delivering new bikes to customers.
Performing tune-ups.
Maintaining the rental fleet by testing rides, changing tires, replacing brakes, cleaning, etc.
Ensuring the shop and grounds are clean.
This position will need to cover rental launches and the shop floor when necessary.
Performing other duties as required.
Must have valid class 5 driver's license.
If you are a team player, a self-starter, able to juggle several priorities at once, and have a good sense of humour, please email a resume to oyama@PedegoCanada.ca.