Pedego Calgary
Sunday
10am - 5pm
Monday
CLOSED
Tuesday
10am - 5pm
Wednesday
10am - 5pm
Thursday
10am - 5pm
Friday
10am - 5pm
Saturday
10am - 5pm
Electric bicycle sales and rentals in Calgary, Alberta
About Pedego Calgary
The best place to buy or rent electric bicycles in Alberta's biggest city is Pedego Calgary. They stock the full line of Pedego electric bikes from the Stretch cargo bike, which can carry upwards of 300 pounds of cargo, to the stylish City Commuter, the most popular Pedego ebike in the country.
Whether you're commuting via the Bow Valley Pathway or going for a day-long mountain bike ride near Canmore or in Kananaskis country, a Pedego electric bike is the perfect way to travel. Drop by or contact Pedego Calgary today and enjoy a free test ride of North America's best-selling electric bicycle!
Customers don't just like Pedegos – they love them!
My friend and I had a few hours free in Calgary the day after the stampede and decided to hire bikes. Whilst I'm an experienced road cyclist my friend has only really cycled round Centre Parcs, so there is a gulf between us. The solution was to go for electric bikes - and what a great choice. The guys in the shop were super-helpful and very friendly - they clearly love the product they're selling. They gave us a full explanation of how to use the bikes and even gave us a map with some suggested routes, including along the river and through the nature reserve areas (pretty much all traffic-free). We had a brilliant time and the bikes were such fun - lots of settings from 'only just assisting' your own pedalling to full-throttle up to just over 20mph with no effort required. If I ever decide to go for an electric bike I'd certainly put these high on the list. Thoroughly recommend this place if you want to check out what electric bikes are all about, and get to see parts of Calgary you probably wouldnt otherwise do, as a short-term tourist anyway!
Beautiful bikes. Great for when you are too tired to make the hills especially if you rode your bike to work. Don't have to worry about climbing gas prices this bike pays for itself in the money you save on gas and think of all the places you can explore now.
The staff at Pedago are knowledgeable and helpful. They gave me opportunity to try out several bikes without making me feel rushed or pressured to buy. They gave me good tips to help me decide on which bike to purchase. I'm very happy with my City Commuter Lite eBike from Pedago last fall. Now I can get around more quickly and with further range than with my pedal bike. I like the hub motor design as it saves the extra wear and tear on the bicycle chain and sprockets that would otherwise result from a mid-drive motor location.
Amazing bikes, quality product and service!
AMAZING! I RENTED one then I bought one! They're very powerful, last the longest and it's proven a solid company that I can TRUST! GO PEDEGO!
THE BEST ELECTRIC BIKE
The best electric bike is the one that fits you best. It's the one that's the most fun, for you personally, to ride.
When you ride a Pedego, it's not about how great the eBike is. It's about how great you yourself are…
Pedego brings out the best in you.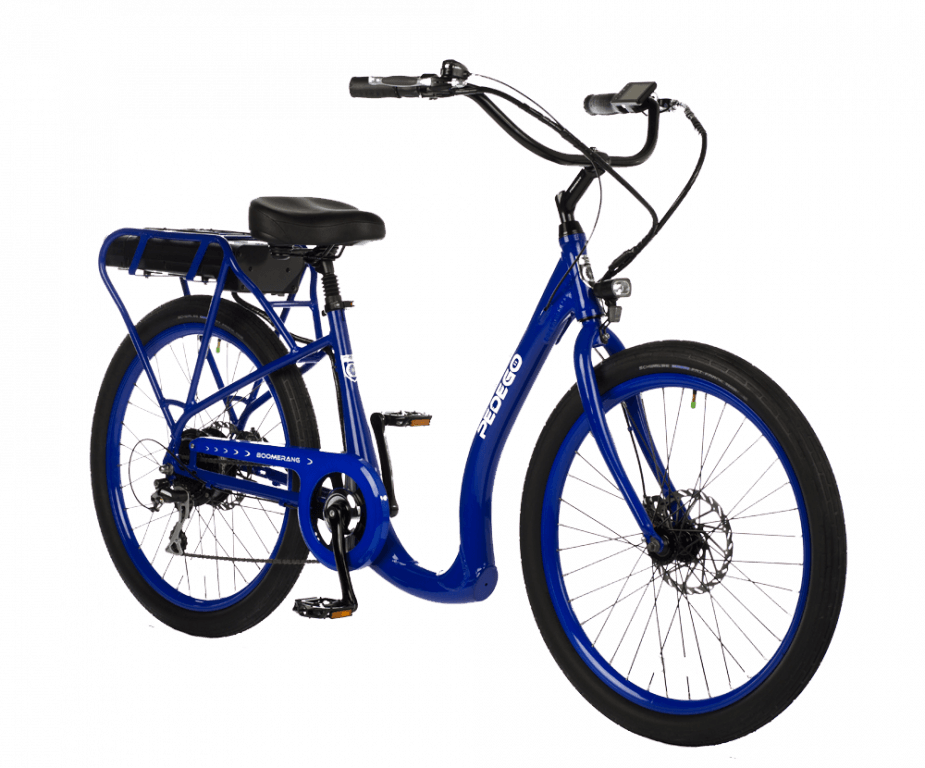 PEDEGO ACCESSORIES
Pedego accessories make riding even more fun! You can find some of our favorites here, and your local Pedego store is sure to have lots more to choose from.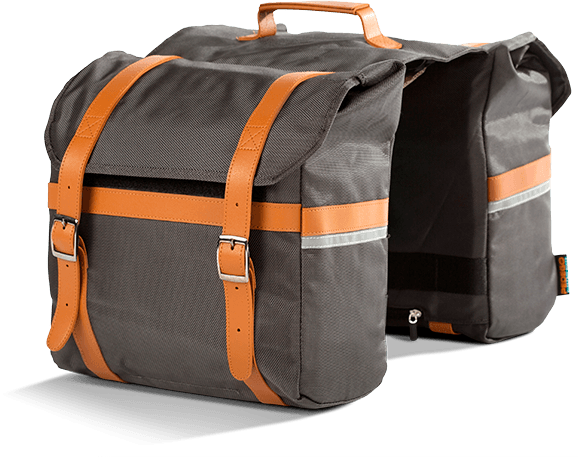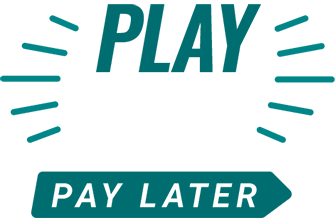 FINANCING AVAILABLE FOR PEDEGO ELECTRIC BIKES
Get pre-approved online with PayBright. It's quick and easy!
Rent Me! Explore Calgary on an Electric Bike
What better way to explore the largest city in the Prairies than via an electric bicycle? You can easily rent a Pedego and cruise the many bike paths, including the popular Bow Valley Pathway and visit all the sites, from the Calgary Tower to Canada's Sports Hall of Fame at Canada Olympic Park. It's all fun on a Pedego! Book your rental now!
BOOK AN ELECTRIC BIKE RENTAL NOW!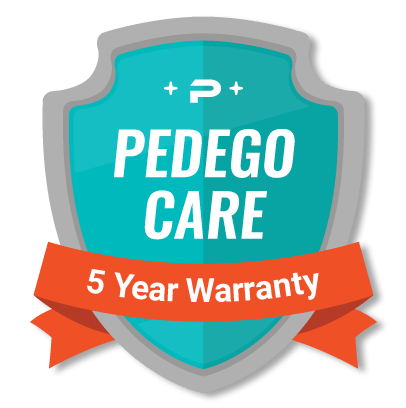 PEDEGO CARE FIVE YEAR WARRANTY
PEDEGO CARE IS MORE THAN A WARRANTY.
IT'S OUR NO EXCUSES PROMISE TO YOU.
Come into our store today to learn more about new 5-year warranty. We are excited to rise above the competition and offer the most comprehensive warranty in the industry!
LEARN MORE
We'd love to hear from you
Sending us a message or give us a call to schedule a test ride or to learn more about Pedego Electric Bikes.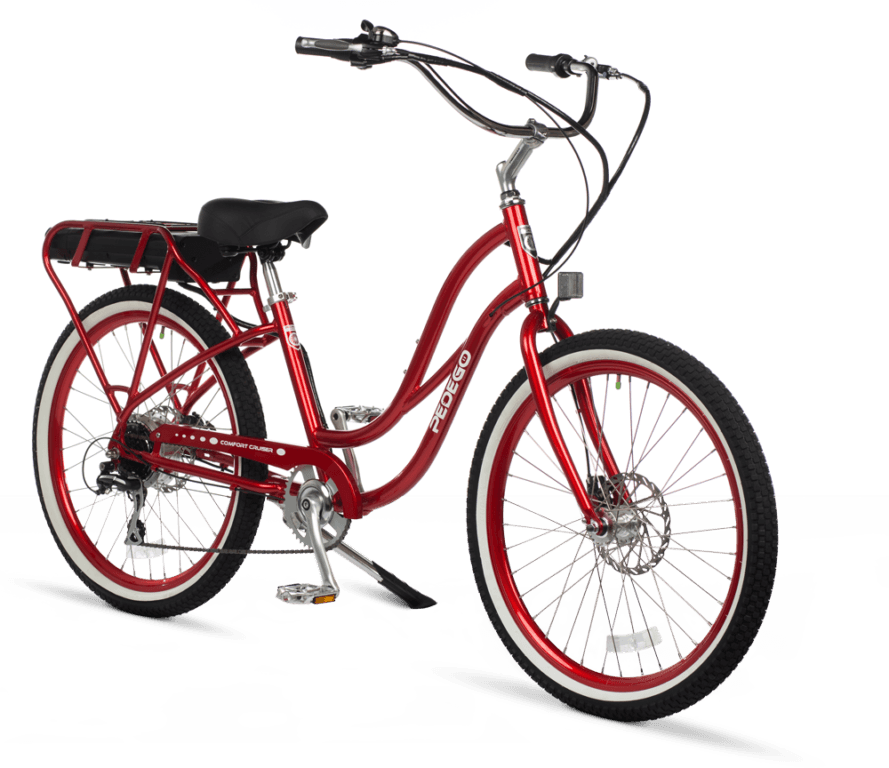 Return and Refund Policy Pedego Calgary offers a 10-day full refund policy on all new accessories or parts. Products must be unopened and unused and in brand new condition. Customer must supply the original receipt. Refund will be processed to the original method of payment in store. Prior to refund, all items will be inspected and refund will be issued based on management's approval. Pedego Calgary offers a return policy up to 5-days from the time of delivery on all electric bicycle(s). The product(s) must be in NEW condition. Electric bicycle(s) that show sign(s) of being ridden, including, but not limited to, mileage on the odometer, dirty tires or grips, worn brake pads, scuffed crank arms, modifications will not be accepted. Customer must supply the original receipt. All returns will be charged a 15% re-stocking fee and refunds, in-store credit or exchanges will be issued based on management's inspection and approval. Once outside the 5-day return period, all sales are final. 5% fee will be charged for refunds on deposits if paid by credit card subject to Manager's approval.