Pedego Oyama
Sunday
By Appointment
Monday
By Appointment
Tuesday
By Appointment
Wednesday
By Appointment
Thursday
By Appointment
Friday
By Appointment
Saturday
By Appointment
Thank you for making us Pedego Canada Dealer of the Year - 3 years rolling!! Let us help you make 2022 your year of more "HELLO, FUN!"
COVID-19 (CORONAVIRUS) UPDATE
LET'S ENJOY THE CYCLING TOGETHER!
We support and appreciate the work being done to manage the public health issue and advise travelers to follow public health recommendations and guidelines.  Province-wide, provincial health orders remain in place, and for travelers seeking further information visit  HelloBC.com – Know Before You Go
It's time to come back to what you love. Know, that we have everyone's health in mind with our Covid safety protocols in place in our store and on our bikes.  Thank you for your patience & understanding during these past years,  we look forward to welcoming all of you again to the "Hub of Lake Country " in the Okanagan!
PEDEGO electric bike sales, rentals & service in Oyama B.C. Located on the OKANAGAN RAIL TRAIL.
About Pedego Oyama
With its warm temperatures, lakeside trails, and rolling hills, the Okanagan Valley in British Columbia is the perfect area for electric bike riding. Imagine biking to work or cruising along beside Kalamalka Lake in the summertime and not even breaking a sweat!
The best-selling brand of electric bicycles in North America is Pedego and that's because there are so many different styles — ones that can fit every aspect of Okanagan life. You can take the Interceptor beach cruiser for a spin along the many beaches in the area, zip through Vernon or Kelowna on a City Commuter or enjoy exploring the surrounding hillsides on the Ridge Rider mountain bike.
A Pedego electric bike is perfect for the Okanagan. Whether you live in the area and are looking for a fun, fast way to get around, or are one of the many visitors here to experience the warm weather, outdoor activities and delicious food and wines, a Pedego is the best way to get around. Drop by or contact Pedego Oyama today to try North America's best-selling electric bicycle – demos are always free! Pedego Oyama – TripAdvisor Traveller's Choice 2021
Thank you! Thank you!
We were so excited and humbled to be voted TripAdvisor's Traveller's Choice in 2021. We want to thank all of you for your support.

try before you buy
We want you to "try before you buy" hence our extensive in–stock program. We strive to maintain a representation of all Pedego styles in stock as we know one size does not fit all, and the best fit will be your best value over time. If you are keen like so many to get your hands on a Pedego for this season, here's how we can serve you best:
1. Email or call to book a time at the shop. We can discuss what you are thinking and get you on a test ride of the right bike, in the right size for your needs.
2. We will show the additional accessories you need to make your ride even more fun and easy. If your bike is in stock, we will complete the sale and set your pickup & fit date/time, so we have time to complete the build and inspection of your bike before handing it over to you.
3. If we are ordering your bike, we will check availability, and ETA and take your deposit.
Bike ridership grew exponentially in 2020 and this coupled with disruptions to the world supply of bikes, parts & distribution due to Covid has strained the pipeline. this trend is predicted to continue through 2021. Pedego Oyama is doing our part to keep pace to have your needs covered but given the preseason sales we are experiencing now – Our extra inventory is moving quickly.
Please – don't wait, if you want to ride a Pedego Electric Bike this season, we want to see you now!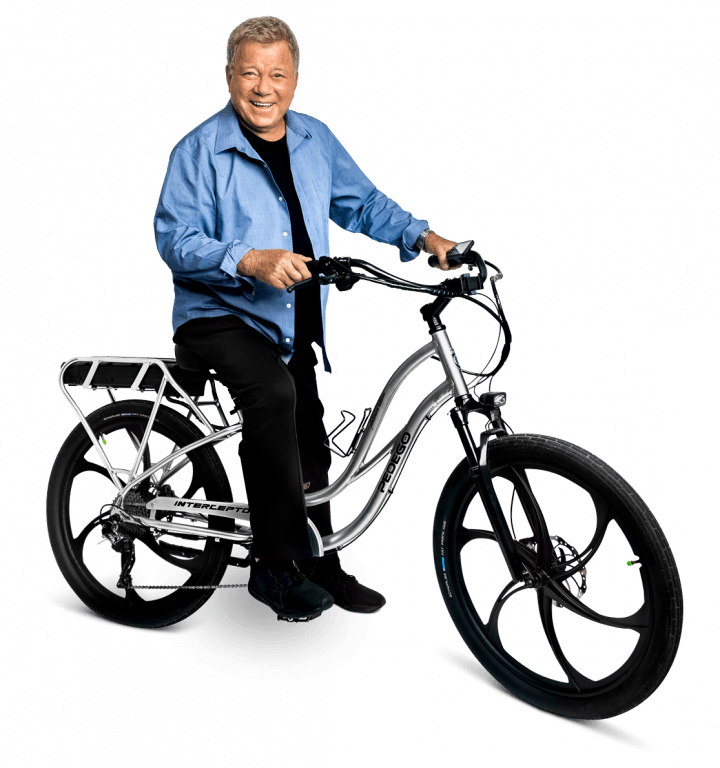 Rent me! Explore the Okanagan on an Electric Bike
A Portion of every rental is given back to the Okanagan Rail Trail
Planning a visit to the Okanagan sometime soon? The best way to wine tour, visit all the beaches and cruise through the countryside is on an electric bike.
Pedego Oyama offers rentals of electric bikes (March – October) for locals and tourists alike so you can explore the sites of this beautiful area of British Columbia without having to worry about parking or breaking a sweat!
We are the only bike rental shop in Lake Country that takes reservations. We recommend calling, emailing or texting to book the best bike for the best ride of your life.
Call or text: 250-548-0020
Email: oyamaebike@gmail.com
It's all fun on a Pedego!
Book Your Electric Bike Rental Now
Electric Bike Tours in the Okanagan
Lazy Bum Pedal and Pinot
3 hours
Beach Bum Tours
$165 + GST
We have teamed up with Beach Bum Tours for this fun and flavourful tour in the Okanagan. It may say Lazy in the title, but don't be fooled, you can still get a workout, should you want one. Spend 3 hours e-peddling around Wood Lake with beautiful sceneries and stops for amazing photos. Super easy riding along the Okanagan Rail Trail. You will then finish up at Gatzke's Farm where you can enjoy a delicious wood fire pizza before heading out to spend the afternoon wine tasting in Lake Country's Scenic Sip.
BOOK NOW
Perfect Pairing, Bike the Morning, Sip in the Afternoon
7.5 hours
Mojo Tours
$179 per person
This full-day 7.5-8 hour tour has a nice pace. Enjoy a bike ride along the shores of Kalamalka Lake, enjoying the incredible lake views. This rail-trail has an even grade so it is easy biking. Our e-bike "the Pedego", ensures that all levels of cyclists can enjoy and stay together as a group. After biking we will enjoy a simple lunch at one of our local orchards – locally made and locally grown fare, just perfect after biking.
Enjoy simple tastings at 4 local wineries, Blind Tiger, Intrigue Wines, Arrowleaf Winery and O'Rourkes Peak Vineyards. This tour is a partnership between Pedego Bikes, which provides the electric bikes, bike helmet, and water bottles and Mojo Wine tours who will provide the guide for the biking and wine portion of the trip, the lunch and all tasting fees at the wineries.
BOOK NOW
Perfect Pairing, Bike the Morning, Sip in the Afternoon
Customers don't just like Pedegos – they love them!
Sheila and Murray, Thanks again for your great service and customer care (we feel like family). Definitely give you both 5 stars!
Sheila and Murray at Pedego Oyama could not have been more welcoming and helpful.  They were very knowledgeable and ensured we had all the information we needed to make the right choice of bike.  We are looking forward to seeing them over the summer as we ride through Oyama.
Hello fun! I love my new Pedego Ridge Rider and the friendly service I've received from proprietors, Sheila and Murray Fraser, at Pedego Oyama. My Ridge Rider has renewed my interest in cycling! It can easily conquer any hill that I choose to ride and can comfortably handle a wide variety of terrains, from smooth bike trails to bumpy, off-road paths. The powerful battery and motor allow me to venture farther and visit new places, without feeling exhausted when I finish. With over 500 km. logged in just six weeks, I foresee many more new adventures with my Ridge Rider.
You guys are the best! I have been bragging to my friends and family about what exceptional service and how wonderful you both are. Thanks for helping us create a family memory to treasure!
I have to tell you I am LOVING my bike I bought from you in April. "Billy" and I rode out to Oyama from Marshall Field in Vernon and back yesterday. It was a 6 hour adventure with approximately 64 Kilometers travelled. We met various friends along the way, had lunch on the beach at Woods Lake and then headed home. After 6 hours the battery had 3 bars left which I thought was impressive as I did use the throttle quite alot on the way home. I also took the side trail off the Rail Trail that connects to the Old Vernon Highway which is quite steep so instead of staying at level 1 motor I was using 2-4 level for a fair stretch. This also was on the way home. Quite a strenuous trip but Billy did it with ease! Looking to get a 2nd Pedego!
We highly recommend renting from Pedego Electric Bikes. The owners, Murray and Sheila, are super friendly and provide an excellent e-bike product to rent. Parking, washrooms, snacks, ice cream, beaches, are all nearby. Enjoy!
Definitely worth a visit to explore Pedego e-bikes! We love ours and they are PERFECT for riding the rail trail from Vernon to Kelowna!
Murray and Sheila are upbeat and friendly folk who will help you get set up and on your way! Don't forget to try the throttle on your electric bike! The rail trail is a beautiful pathway along both Kalamalka Lake (unpaved) and Wood Lake (paved).
Okanagan Rail Trail
Pedego Oyama is located at the junction of Kalamalka Lake and Wood Lake and directly across the street from the Okanagan Rail Trail. The Okanagan Rail Trail will connect Kelowna to Vernon with expansion plans to complete in 2021. You can spend the day on a Pedego electric bike riding the shorelines of Wood or Kalamalka Lakes.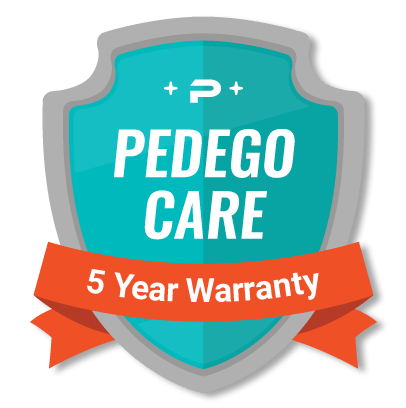 PEDEGO CARE FIVE YEAR WARRANTY
PEDEGO CARE IS MORE THAN A WARRANTY.
IT'S OUR NO EXCUSES PROMISE TO YOU.
Come into our store today to learn more about new 5-year warranty. We are excited to rise above the competition and offer the most comprehensive warranty in the industry!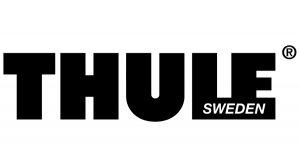 We are proud to be an authorized dealer of Thule products in Canada, which means we're able to guarantee the lowest prices on all Thule bike carriers. We offer a wide range of bike racks that fit most vehicle models, including the popular Thule EasyFold that comes with a ramp so it's simple to load up your electric bike – just roll it on the rack and go! Don't see what you need? We can special order all Thule racks.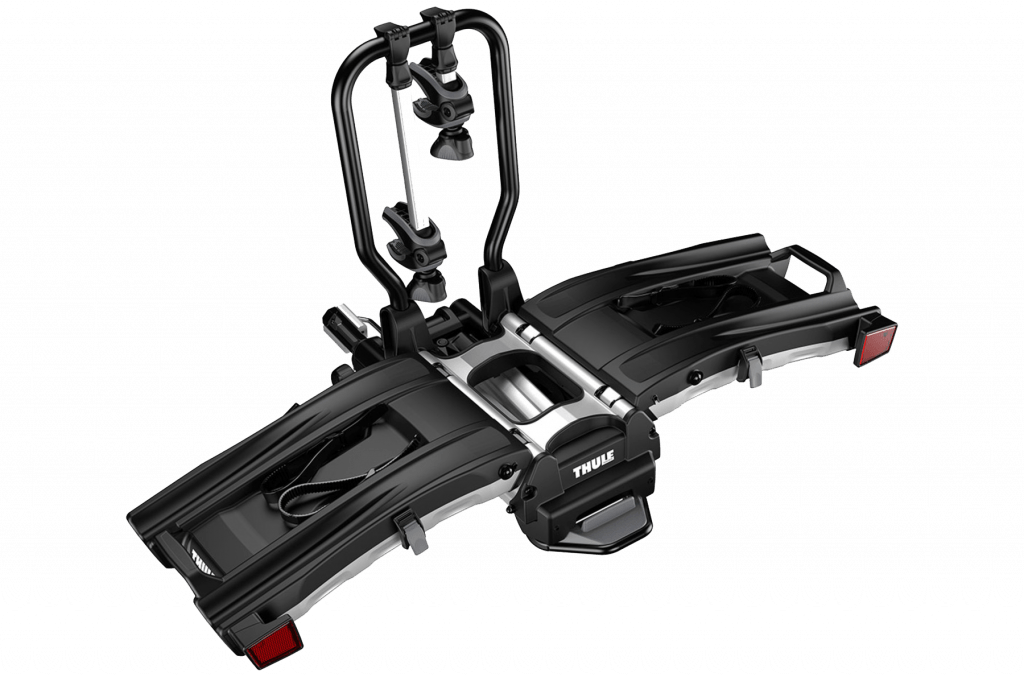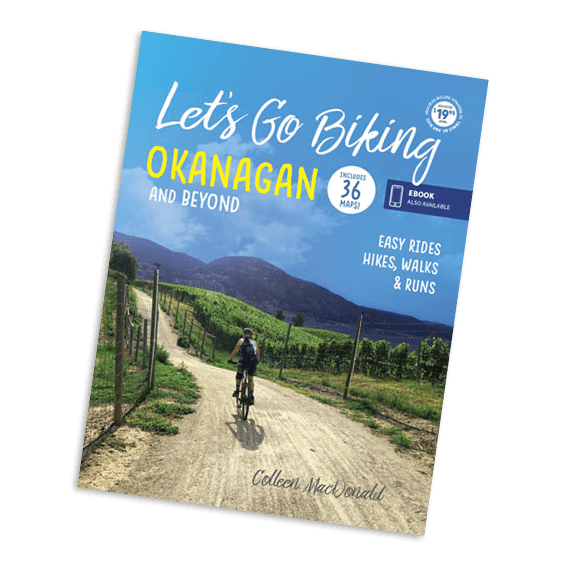 Let's Go Biking to the Okanagan & Beyond Guidebook
Now available in our store! Let's Go Biking is the ultimate guidebook for touring the Okanagan on an electric bike. Let's Go Biking including turn-by-turn instructions, surface conditions and levels of difficulty. Proceeds from every purchase includes a donation to local trail groups.
Come into today to get your copy or message us to learn more!
learn more
Time for a Pedego Certified Annual Tune-up?
We can take care of all your Pedego maintenance needs. Trust your Pedego to us! Call ahead (250-548-0020) to book your appointment and drop off time.
Our Complete Pedego Annual service @$69.95 includes the following:
Frame safety inspection including checking all bolts and fasteners
Brake cable & caliper adjustment
chain tension adjustment & lube chain
Cables, housing, brake system lubed
Shifting cable tension check & adjust
Tire pressures check and wear assessment
Derailleur & brake pad check and adjustment
Derailleur pivots clean & lube
Check & adjust headset, stem, and bars
Check and tighten BB and cranks
Check & adjust hub & bearings
Test Ride
Note: Package price does not include cost of any replacement parts and their installation. Bleeding of disc brakes is not included.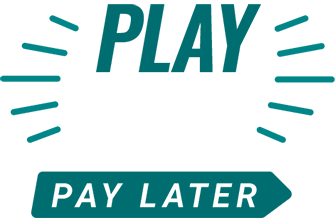 FINANCING AVAILABLE FOR PEDEGO ELECTRIC BIKES
Get pre-approved online with PayBright. It's quick and easy!
WE'D LOVE TO HEAR FROM YOU
Sending us a message or give us a call to schedule a test ride or to learn more about Pedego Electric Bikes.