Pedego Oyama
Sunday
By Appointment
Monday
By Appointment
Tuesday
By Appointment
Wednesday
By Appointment
Thursday
By Appointment
Friday
By Appointment
Saturday
By Appointment
To our dear Pedego Community,
During these uncertain times for all of us, know that we are in this together. As a small B.C. business, we have and will continue to closely monitor the COVID-19 situation, and have decided to error on the side of caution to operate our bike shop business by APPOINTMENT ONLY. We aim to provide uninterrupted support to our customers whether you need service or would like to test ride or want to enjoy the Rail Trail on our rental bike – we will be there – but you need to call us first to make an appointment. 250-309-2717.
We remain fully operational while adhering to best practices as recommended by the authorities to minimize the risk of exposure while servicing your bike and maintaining our rental fleet.
In these stressful times, exercise like riding your bike is so important for your physical and mental well-being. If you're healthy and able, we strongly encourage you to keep pedaling and keep smiling! And enjoy this spring sun — albeit alone while practicing social distancing.
We will continue to monitor the COVID-19 situation and communicate to you as our business model evolves over the next while.
Stay healthy and safe,
Murray and Sheila
Electric bicycle sales, rentals & service in Oyama, BC. OPEN BY APPOINTMENT ONLY. offering same day delivery or pickup on select Pedego electric bikes.
About Pedego Oyama
With its warm temperatures, lakeside trails, and rolling hills, the Okanagan Valley in British Columbia is the perfect area for electric bike riding. Imagine biking to work or cruising along beside Kalamalka Lake in the summertime and not even breaking a sweat!
The best-selling brand of electric bicycles in North America is Pedego and that's because there are so many different styles — ones that can fit every aspect of Okanagan life. You can take the Interceptor beach cruiser for a spin along the many beaches in the area, zip through Vernon or Kelowna on a City Commuter or enjoy exploring the surrounding hillsides on the Ridge Rider mountain bike.
A Pedego electric bike is perfect for the Okanagan. Whether you live in the area and are looking for a fun, fast way to get around, or are one of the many visitors here to experience the warm weather, outdoor activities and delicious food and wines, a Pedego is the best way to get around. Drop by or contact Pedego Oyama today to try North America's best-selling electric bicycle – demos are always free!
Rent me! Explore the Okanagan on an Electric Bike
A Portion of every rental is given back to the Okanagan Rail Trail
Planning a visit to the Okanagan sometime soon? The best way to wine tour, visit all the beaches and cruise through the countryside is on an electric bike.
Pedego Oyama offers rentals of electric bikes for locals and tourists alike so you can explore the sites of this beautiful area of British Columbia without having to worry about parking or breaking a sweat!
We are the only bike rental shop in Lake Country that takes reservations. We recommend calling, emailing or texting to book the best bike for the best ride of your life.
Call or text: 250-309-2717
Email: oyama@pedegocanada.ca
It's all fun on a Pedego!
Electric Bike Tours in the Okanagan
Lazy Bum Pedal and Pinot
3 hours
Beach Bum Tours
$165 + GST
We have teamed up with Beach Bum Tours for this fun and flavourful tour in the Okanagan. It may say Lazy in the title, but don't be fooled, you can still get a workout, should you want one. Spend 3 hours e-peddling around Wood Lake with beautiful sceneries and stops for amazing photos. Super easy riding along the Okanagan Rail Trail. You will then finish up at Gatzke's Farm where you can enjoy a delicious wood fire pizza before heading out to spend the afternoon wine tasting in Lake Country's Scenic Sip.
BOOK NOW
Perfect Pairing, Bike the Morning, Sip in the Afternoon
7.5 hours
Mojo Tours
$179 per person
This full-day 7.5-8 hour tour has a nice pace. Enjoy a bike ride along the shores of Kalamalka Lake, enjoying the incredible lake views. This rail-trail has an even grade so it is easy biking. Our e-bike "the Pedego", ensures that all levels of cyclists can enjoy and stay together as a group. After biking we will enjoy a simple lunch at one of our local orchards – locally made and locally grown fare, just perfect after biking.
Enjoy simple tastings at 4 local wineries, Blind Tiger, Intrigue Wines, Arrowleaf Winery and O'Rourkes Peak Vineyards. This tour is a partnership between Pedego Bikes, which provides the electric bikes, bike helmet, and water bottles and Mojo Wine tours who will provide the guide for the biking and wine portion of the trip, the lunch and all tasting fees at the wineries.
BOOK NOW
Perfect Pairing, Bike the Morning, Sip in the Afternoon
Customers don't just like Pedegos – they love them!
We highly recommend renting from Pedego Electric Bikes. The owners, Murray and Sheila, are super friendly and provide an excellent e-bike product to rent. Parking, washrooms, snacks, ice cream, beaches, are all nearby. Enjoy!
Definitely worth a visit to explore Pedego e-bikes! We love ours and they are PERFECT for riding the rail trail from Vernon to Kelowna!
Murray and Sheila are upbeat and friendly folk who will help you get set up and on your way! Don't forget to try the throttle on your electric bike! The rail trail is a beautiful pathway along both Kalamalka Lake (unpaved) and Wood Lake (paved).
Book Your Electric Bike Rental Now
Okanagan Rail Trail
Pedego Oyama is located at the junction of Kalamalka Lake and Wood Lake and directly across the street from the Okanagan Rail Trail. The Okanagan Rail Trail will connect Kelowna to Vernon with expansion plans to complete in 2021. You can spend the day on a Pedego electric bike riding the shorelines of Wood or Kalamalka Lakes.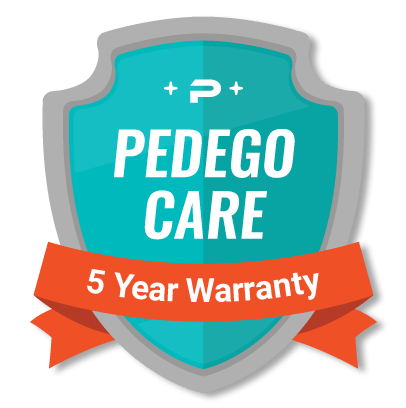 PEDEGO CARE FIVE YEAR WARRANTY
PEDEGO CARE IS MORE THAN A WARRANTY.
IT'S OUR NO EXCUSES PROMISE TO YOU.
Come into our store today to learn more about new 5-year warranty. We are excited to rise above the competition and offer the most comprehensive warranty in the industry!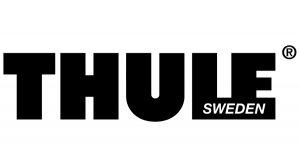 We are proud to be an authorized dealer of Thule products in Canada, which means we're able to guarantee the lowest prices on all Thule bike carriers. We offer a wide range of bike racks that fit most vehicle models, including the popular Thule EasyFold that comes with a ramp so it's simple to load up your electric bike – just roll it on the rack and go! Don't see what you need? We can special order all Thule racks.