Pedego Delta
Sunday
Coming Soon!
Monday
Coming Soon!
Tuesday
Coming Soon!
Wednesday
Coming Soon!
Thursday
Coming Soon!
Friday
Coming Soon!
Saturday
Coming Soon!
Electric bicycle sales, rentals & service in Delta, British Columbia
About Pedego Delta
Pedego Delta was borne of the idea that riding an electric bicycle could help improve people's quality of life and add value to a community by promoting an active and engaged lifestyles for all adults, while providing an alternative mode of transport to help people reduce their carbon footprint.
We met through coaching and supporting our boys in minor sports- hockey, baseball, basketball and football – and served together on the minor hockey board in the community, and we wanted to continue to work on projects that would promote an active lifestyle entering into our early retirement years.
Gord is the former General Manager of Beach Grove Golf Course, and a seniors' residence executive, and Murray is the former President & CEO of Tailwind Transportation Software in Delta, BC, a sales & marketing executive with Intrawest, and a former President of the South Delta Minor Hockey Association.  
In December 2020 we had been riding our eBikes for a couple of months to keep active and outside during the pandemic and we decided to create the Santa Electric Bicycle Ride teaming up with some of our friends to visit and sing Christmas songs to seniors in their residences. That ride inspired us to look at ways that the eBike lifestyle could impact and serve the people in our community.
Our Mission
We wanted to do something beyond just selling a bike, looking at ways that people could experience some of the great natural beauty to be found living here around Boundary Bay with access to a vast network of trails as well as to the Gulf Islands via BC Ferries.
We are happy to become a Pedego Store retailer and to be able to sell and rent Pedego electric bicycles. We chose Pedego because of their stellar reputation in the industry- established in 2008- and their commitment to quality and confidence in their product offering it with a 5-year warranty.
We also felt that Southlands was a great place to locate our store because we could see the vision of this development, its linkage to the downtown core via a bike lane – a place where people could enjoy a healthy lifestyle – involving food, nature, and activities. It also has easy access to local bike trails.
We invite all our friends to come and join our Pedego eBike community and looking forward to seeing you enjoying the trails around our lovely bay real soon.
THE BEST ELECTRIC BIKE
The best electric bike is the one that fits you best. It's the one that's the most fun, for you personally, to ride.
When you ride a Pedego, it's not about how great the eBike is. It's about how great you yourself are…
Pedego brings out the best in you.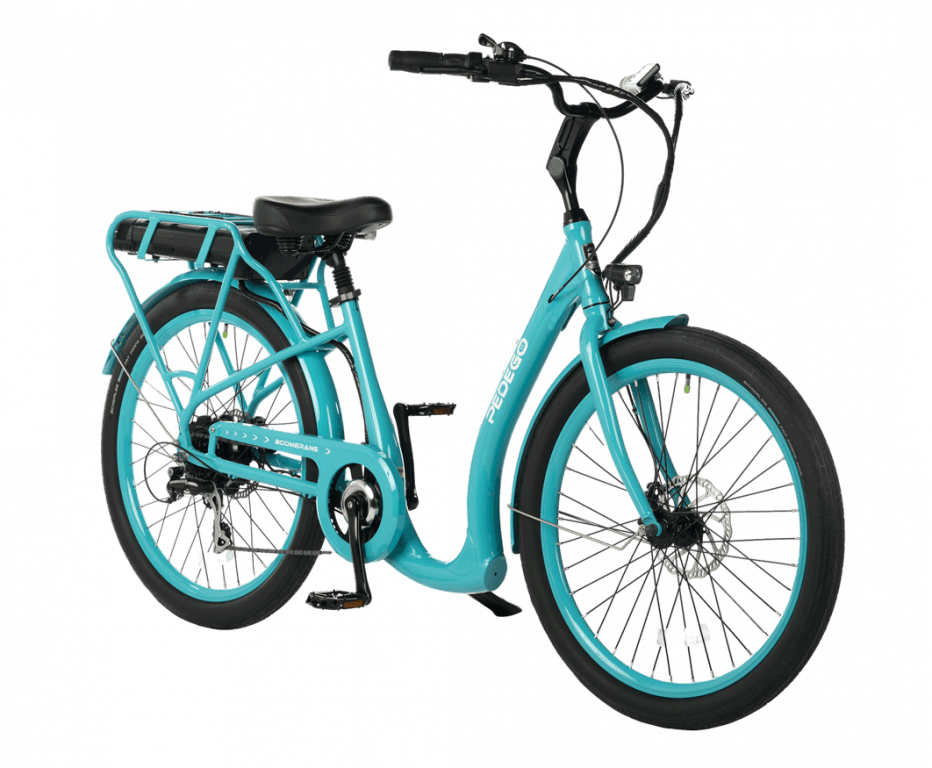 CUSTOMERS DON'T JUST LIKE PEDEGOS – THEY LOVE THEM!
Absolutely, the best investment I've made for myself, my health, and my state of mind. Not to mention, the fun factor. Unbelievable!
I don't think I have ever felt more empowered than when I am riding my Pedego electric bike. It gives me confidence and makes me feel capable.
We'd love to hear from you
Sending us a message or give us a call to schedule a test ride or to learn more about Pedego Electric Bikes.