Pedego Delta
Sunday
11:00 am - 4:00 pm
Monday
By Appointment
Tuesday
By Appointment
Wednesday
By Appointment
Thursday
By Appointment
Friday
11:00 am - 4:00 pm
Saturday
11:00 am - 5:00 pm
Electric bicycle sales, rentals & service in Delta, British Columbia
About Pedego Delta
Pedego Delta was borne of the idea that riding an electric bicycle could help improve people's quality of life and add value to a community by promoting an active and engaged lifestyles for all adults, while providing an alternative mode of transport to help people reduce their carbon footprint.
We met through coaching and supporting our boys in minor sports- hockey, baseball, basketball and football – and served together on the minor hockey board in the community, and we wanted to continue to work on projects that would promote an active lifestyle entering into our early retirement years.
Gord is the former General Manager of Beach Grove Golf Course, and a seniors' residence executive, and Murray is the former President & CEO of Tailwind Transportation Software in Delta, BC, a sales & marketing executive with Intrawest, and a former President of the South Delta Minor Hockey Association.  
In December 2020 we had been riding our eBikes for a couple of months to keep active and outside during the pandemic and we decided to create the Santa Electric Bicycle Ride teaming up with some of our friends to visit and sing Christmas songs to seniors in their residences. That ride inspired us to look at ways that the eBike lifestyle could impact and serve the people in our community.
Our Mission
We wanted to do something beyond just selling a bike, looking at ways that people could experience some of the great natural beauty to be found living here around Boundary Bay with access to a vast network of trails as well as to the Gulf Islands via BC Ferries.
We are happy to become a Pedego Store retailer and to be able to sell and rent Pedego electric bicycles. We chose Pedego because of their stellar reputation in the industry- established in 2008- and their commitment to quality and confidence in their product offering it with a 5-year warranty.
We also felt that Southlands was a great place to locate our store because we could see the vision of this development, its linkage to the downtown core via a bike lane – a place where people could enjoy a healthy lifestyle – involving food, nature, and activities. It also has easy access to local bike trails.
We invite all our friends to come and join our Pedego eBike community and looking forward to seeing you enjoying the trails around our lovely bay real soon.
Rent me! Explore AROUND THE BAY on an Electric Bike
Planning a visit to the Bay sometime soon? The best way to tour our area is to visit the local communities of Ladner, Tsawwassen and Boundary Bay while cruising the oceanside trails on an electric bike.
Pedego Delta offers rentals of electric bikes (April – October) for locals and tourists alike so you can explore the sites of this beautiful area of British Columbia without having to worry about parking or breaking a sweat!
We are the only bike rental shop in Boundary Bay that takes reservations. We recommend calling, emailing, or texting to book the best bike for the best ride of your life. We'll make sure your experience AROUND THE BAY is exceptional!
It's all fun on a Pedego!
All Pedego premium e-bike rentals include:
Extensive battery capacity – 720-watt hours to go the distance
High-performance 48V batteries
Top-quality MIPS® helmets (Multi-directional Impact Protection System)
Disc brakes for precise, safe braking
Headlight, rear light, and bell for greater protection
Customized bike fitting tailored to each riders needs
Lock, water bottle cages, and helmets included
A comprehensive rider orientation putting your safety first
Call us at 604 952 9228 today or  EMAIL US FOR MORE INFO
Electric Bike Tours in the Southlands
Second Annual Santa eBike Rally!
Starting from Red Barn in the Southlands
Saturday, December 11th from 1:00 - 4:30pm
FREE
Date: Saturday, December 11
Location; Starting from Red Barn in the Southlands
Time: Departs @ 1pm – Arrival Back at @ 4:30 pm
Come cheer Santa as he and his team head out from the Red Barn at the Saturday Southlands Farmers' Market up the multi-purpose pathway into town.
Look for Santa and his team of eBiking Reindeer and Elves as they move swiftly in their eBike sleigh throughout Tsawwassen and Ladner visiting Senior Residences while spreading joy throughout the community.
You better watch out ….cause Santa Claus is coming to town!!
Second Annual Santa eBike Rally!
The 'Barnside Hop'
Join our very own JZ Rider (Jen) as she leads a group of 4 to 6 eBikers each Wednesday for an eBike 'hop' over to the Barnside Brewery to see their hops.
Departing at 10am from the Pedego store in The Southlands, this is the perfect opportunity for those interested in an eBike experience to enjoy a safe and easy 35 km round trip to the Barnside Brewery –  a special table out back,  the opportunity to tour the facility and hear 'the Barnside Story', while viewing a field of hops against the backdrop of  the North Shore Mountains, as you eat your lunch. Returning back at 2pm.
Tour includes a Pedego eBike Rental, lunch, and a Tour Guide to keep you safe and help you refine your eBike riding skills.
Spots are limited up to 6 Riders per group
Wednesdays (10am -2pm)
July 28
August 4, 18, 25
September 1, 8, 15
Price – $99
w/o eBike Rental $45
Book a tour today
Delta@pedegocanada.ca
604-952-9228
Try before you buy
We want you to "try before you buy" hence our in–stock program. We strive to maintain a representation of all Pedego styles in stock as we know one size does not fit all, and the best fit will be your best value over time. If you are keen like so many to get your hands on a Pedego for this season, here's how we can serve you best:
1. Email or call to book a time at the shop. We can discuss what you are thinking and get you on a test ride of the right bike, in the right size for your needs.
2. We will show you the additional accessories you need to make your ride even more fun and easy. If your bike is in stock, we will complete the sale and set your pickup & fit date/time, so we have time to complete the build and inspection of your bike before handing it over to you.
3. If we are ordering your bike, we will check availability, and ETA and take your deposit.
Bike ridership grew exponentially in 2020 and this coupled with disruptions to the world supply of bikes, parts & distribution due to Covid has strained the pipeline. this trend is predicted to continue through 2021. Pedego Delta is doing our part to keep pace to have your needs covered but given the preseason sales we are experiencing now – Our extra inventory is moving quickly.
Please – don't wait, if you want to ride a Pedego Electric Bike this season, we want to see you now!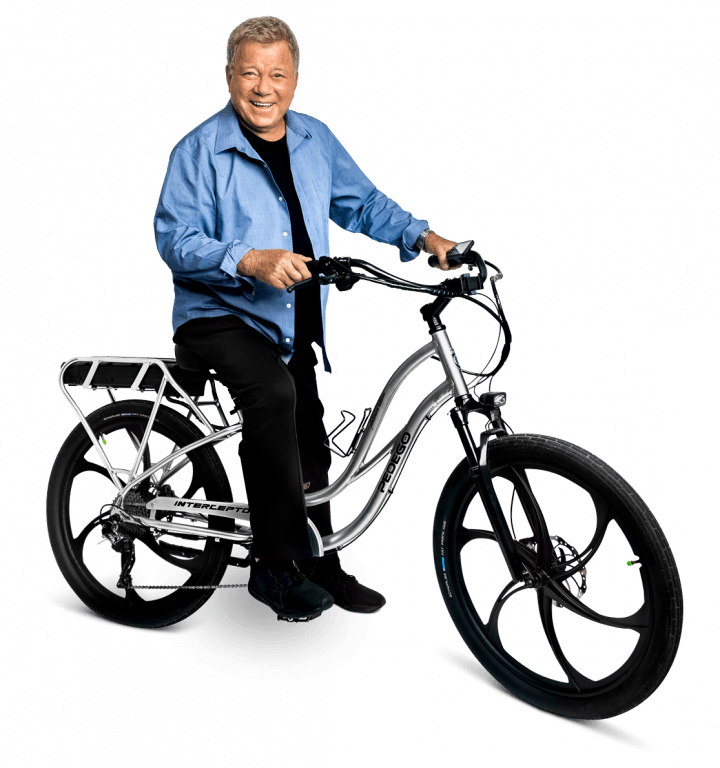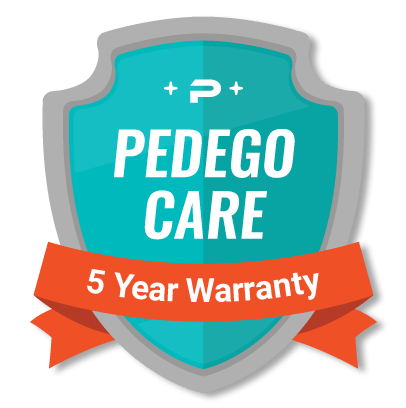 PEDEGO CARE FIVE YEAR WARRANTY
PEDEGO CARE IS MORE THAN A WARRANTY.
IT'S OUR NO EXCUSES PROMISE TO YOU.
Come into our store today to learn more about new 5-year warranty. We are excited to rise above the competition and offer the most comprehensive warranty in the industry!
THE BEST ELECTRIC BIKE
The best electric bike is the one that fits you best. It's the one that's the most fun, for you personally, to ride.
When you ride a Pedego, it's not about how great the eBike is. It's about how great you yourself are…
Pedego brings out the best in you.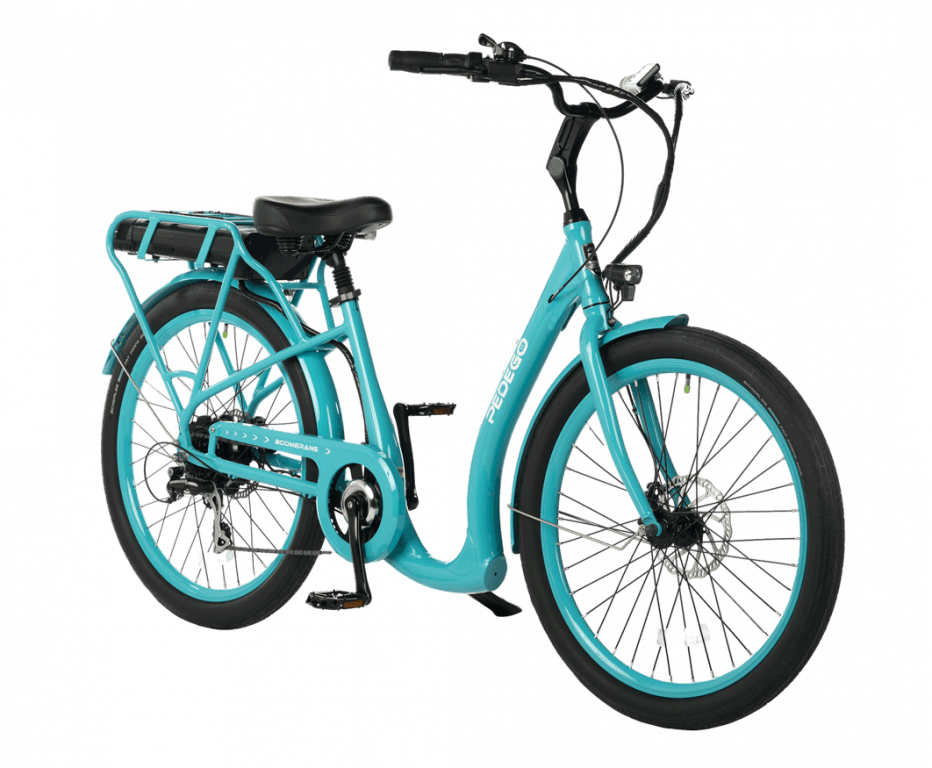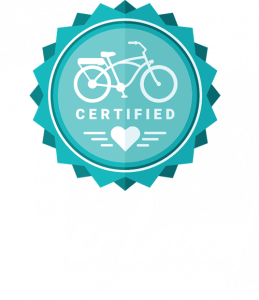 Certified Pre-Loved Pedego Electric Bikes
OUR RENTAL FLEET AND DEMO BIKES NEED A FOREVER HOME.
Come into our store in the fall (September / October / November) to learn more about our Pedego Pre-Loved Sale. All bikes have been previously loved and have gone through an 18-point inspection and they come with a 1-year limited warranty.
PEDEGO ACCESSORIES
Pedego accessories make riding even more fun! You can find some of our favorites here, and your local Pedego store is sure to have lots more to choose from.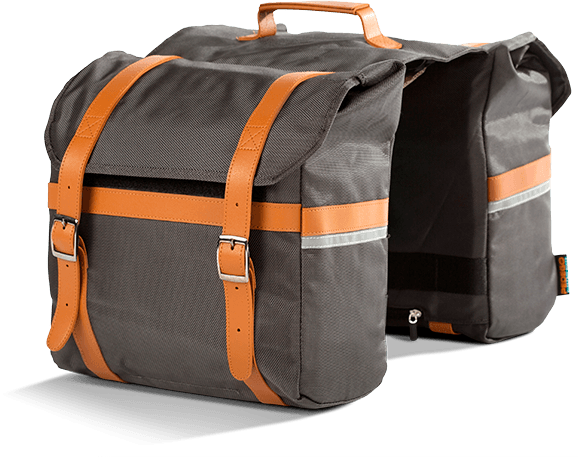 CUSTOMERS DON'T JUST LIKE PEDEGOS – THEY LOVE THEM!
Absolutely, the best investment I've made for myself, my health, and my state of mind. Not to mention, the fun factor. Unbelievable!
I don't think I have ever felt more empowered than when I am riding my Pedego electric bike. It gives me confidence and makes me feel capable.
Annual Tune-Up
Your best step for safety and reliability
We can take care of all your Pedego maintenance needs. Trust your Pedego to us! Call ahead (604 952 9228) to book your appointment and drop off time.
Our Complete Pedego Annual service @$129.95 includes the following:
Frame safety inspection including checking all bolts and fasteners
Brake cable & caliper adjustment
chain tension adjustment & lube chain
Cables, housing, brake system lubed
Shifting cable tension check & adjust
Tire pressures check and wear assessment
Derailleur & brake pad check and adjustment
Derailleur pivots clean & lube
Check & adjust headset, stem, and bars
Check and tighten BB and cranks
Check & adjust hub & bearings
Test Ride
Note: Package price does not include cost of any replacement parts and their installation. Bleeding of disc brakes is not included.
Pedego Delta Blog
Read about our favourite rides around the Bay, tips about how to maintain your electric bike, photos and testimonials from our customers and much, much more!
We'd love to hear from you
Sending us a message or give us a call to schedule a test ride or to learn more about Pedego Electric Bikes.