NEW PEDEGO ELEMENT
NOW IN PEDEGO STORES IN CANADA
PEDEGO CANADA PUTS PEOPLE FIRST
"NO EXCUSES" CUSTOMER CARE
"NO EXCUSES" CUSTOMER CARE
Enjoy the peace of mind of an industry leading warranty from people that care. We like to call it our "no excuses" promise to you.
Pedego Owners Group
Pedego Owners Group
Pedego is more than a company – it's a community. The Pedego Owners Group is a way for fun lovers to connect with each other.
Dedicated Pedego Stores
Dedicated Pedego Stores
A Pedego store is like heaven when you're shopping for an electric bike. The experience is unmatched anywhere on Earth.
WE ARE HERE FOR YOU IN THE THIS TIME OF COVID-19. YOUR SAFETY IS OUR PRIORITY.
Our network of Canadian Pedego dealers are complying with all the local and federal requirements that are designed to ensure you are safe. In most areas, bike stores are deemed essential services and remain open in some manner. Depending on the location we are offering either managed store access; appointment only access; or phone/online consultation with curbside pickup and/or free delivery. All operating stores have implemented safety procedures and are practicing physical distancing. If you are not able to visit a dealer, you can buy online with confidence, receive free shipping and we will arrange safe assembly at a local bike store close to you.
Find the dealer near you; many are still open and most are offering free local delivery!
Find a Dealer
We want to thank healthcare professionals and frontline workers across the country. You are our heroes! We also support the messaging of our leadership, stay home. However, making time to get outside is important for our physical and mental health. Where it is safe and permitted, we want to encourage you to get fresh air by keeping your distance while riding your Pedego Electric Bike.
Stay safe. Stay positive. #hellofun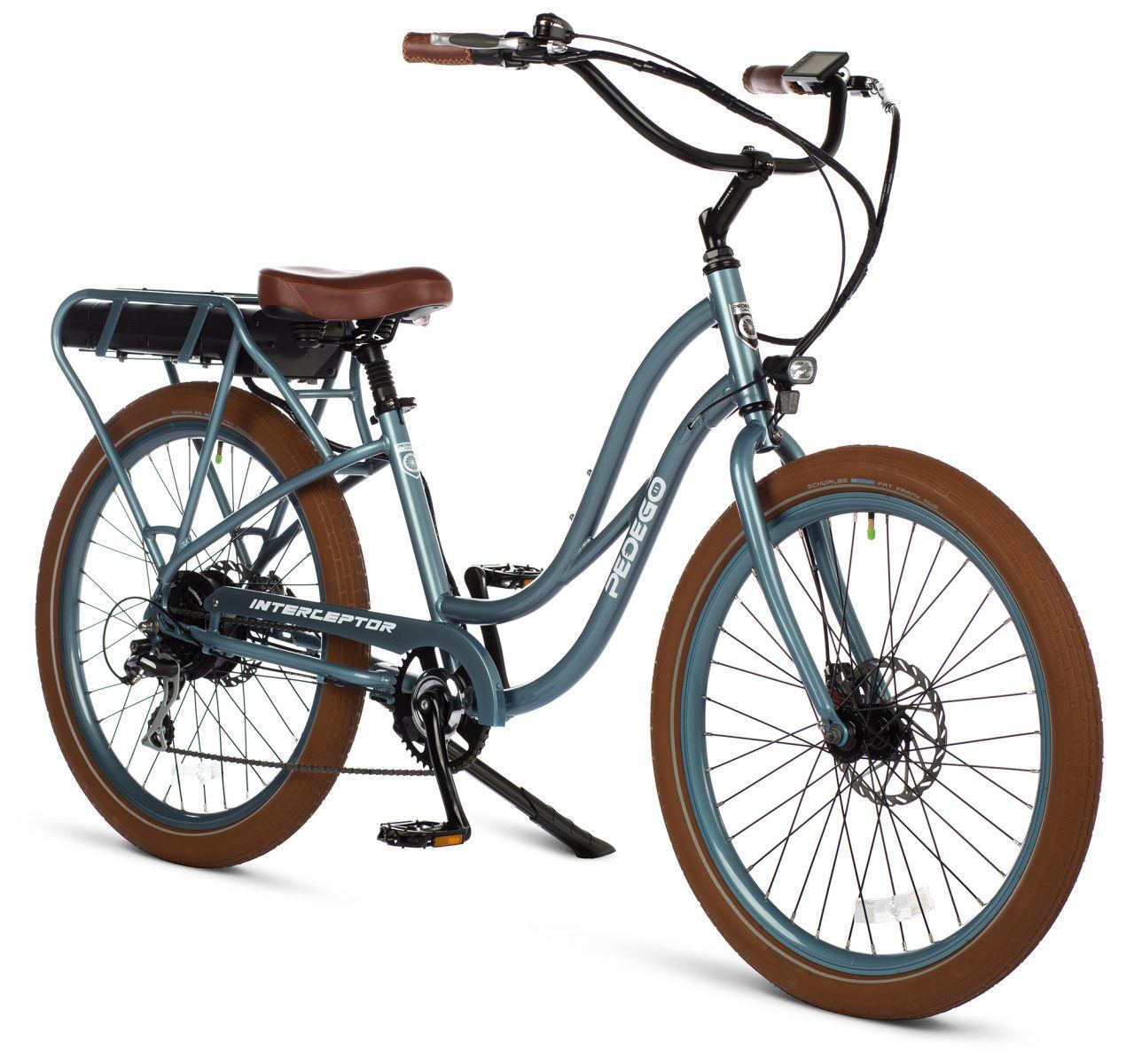 THE BEST ELECTRIC BIKE In CANADA
The best electric bicycles in Canada are the ones that fit you perfectly and are fun to ride.
When you ride a Pedego, it's not about how great the electric bike is, it's about how great you are on it.
Pedego brings out the best in you.
That's why Pedego owners in Canada don't like their bikes – they love them. And you will too.
Find a Perfect Fit
RESEARCHING ELECTRIC BICYCLES IN CANADA?
Find straight answers to all your electric bicycle-related questions.
Here you can find loads of useful information – all in one place for your convenience. Learn all the important facts before you decide to buy an e-bike.
Do your research
DEDICATED PEDEGO STORES
A Pedego store is like heaven when you're shopping for an electric bike. The experience is unmatched anywhere on Earth.
Pedego store owners have been in your shoes. They start out as customers who fall in love with Pedego Electric Bikes and open stores to share their passion with you.
You'll never find a more hardworking, fun-loving group of people, and they're at your service. They put their hearts into helping you find the perfect electric bike.
When you walk into a Pedego store, you'll find a welcoming and comfortable atmosphere where you'll be treated like family. Come as you are!
Find a Store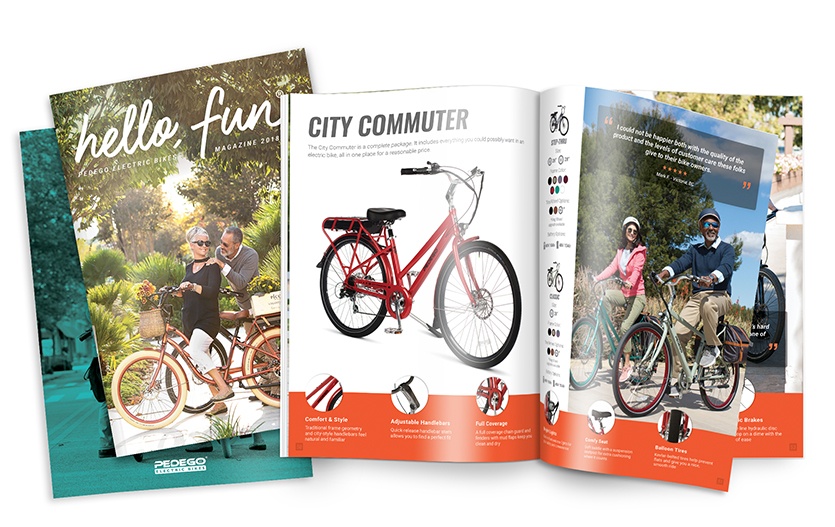 FREE HELLO, FUN… MAGAZINE
If you're "old school" like us, you may appreciate having an actual magazine to flip through as you learn about Pedego.
The hello, fun… magazine was created to share the fun of owning a Pedego with you. It's packed with useful information and inspiring stories for you to enjoy.
And the best part is that we'll mail you one – for free!
SEND ME A HELLO, FUN.. MAGAZINE