Pedego Kawartha Lakes, Bobcaygeon
Sunday
By Appointment
Monday
By Appointment
Tuesday
By Appointment
Wednesday
10am - 5pm
Thursday
By Appointment
Friday
By Appointment
Saturday
9am - 2pm
Pedego Electric Bike Sales, Service and Rentals in Bobcaygeon, Ontario
To all of our wonderful customers and friends.
At Pedego Kawartha Lakes, we are taking every precaution for our customers, staff and families to help keep them safe against the virus that has affected everyone recently.
We are open for sales. We are open for service.
We are practicing social distancing guidelines
Contact our store to book an appointment by calling 705-341-2859 or emailing kl@pedegocanada.ca. Once we have confirmed you appointment we will proceed with our Coronavirus procedures:
Confirmation:
We will create a service ticket and email a copy to the customer.

Drop off Details:
When arriving at the store, the door will be locked, so knock or call the number above to advise bike is outside and we will retrieve once you have visibly left the area. We will service your bike as per the service ticket and will advise of any issues electronically and/or that your bike is ready for pickup.
Pickup Details:
Please call or email to pay for service or sale prior to pick-up. Arrange a time to pick-up your bike. Your bike will be placed outside once you have arrived and you will collect and load your bike once the area is cleared.
These procedures have been put in place to protect you the customer and your families, as well as our staff and families. We hope to be back to normal once this horrible virus is resolved. Be safe everyone!!!!
Yours truly,
Allen Hussey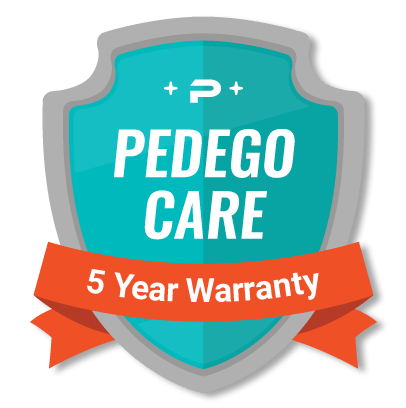 PEDEGO CARE FIVE YEAR WARRANTY
PEDEGO CARE IS MORE THAN A WARRANTY.
IT'S OUR NO EXCUSES PROMISE TO YOU.
Come into our store today to learn more about new 5-year warranty. We are excited to rise above the competition and offer the most comprehensive warranty in the industry!
About Pedego Kawartha Lakes, Bobcaygeon
The "bright waters and happy lands" of Kawartha Lakes, Ontario, is an ideal spot for two Pedego stores! The original is located in beautiful downtown Bobcaygeon, and it features the full line of Pedego Electric Bikes. Come in and take an electric bike ride for a ride through beautiful Bobcaygeon and along the shores of Sturgeon Lake – demos are always free!
Located just west of the City of Peterborough, the City of Kawartha Lakes area boasts numerous provincial parks and conservation areas, dozens of large lakes and innumerable smaller ones. Because of the many beaches, forests, orchards, heritage towns, quiet roads and laneways an electric bike is the perfect way to see all the sites (and zoom up the occasional hill). We also recommend you visit our beautiful area for all of your outdoor recreational enjoyment.
Drop by or contact Pedego Kawartha Lakes today in downtown Bobcaygeon and plan your trip to the best electric bike destination north of Toronto and just west of Peterborough.
Rent Me!
Explore Kawartha Lakes on an Electric Bike
It's all fun on a Pedego! Call us to reserve your bike today. Or even better, ask about our Guided tour and picnic lunch.
Hourly and day rates listed below, call us to ask about long-term rental pricing.
Hello, fun…
Customers don't just like Pedegos – they love them!
Al at the Bobcaygeon store is the best! He always has a smile and has amazing service skills . I have never had better treatment from any other business.
Always a fantastic experience! Al and the team are so warm and welcoming any time I stop in. Whether it's to shop for super cool accessories for my new ride or just to say hi. You've gotta check it out..go for a test drive! Hello Fun....couldn't be more accurate.
Best knowledgeable, friendliest staff around. Drop by and say hello!
Book Your Electric Bike Rental Now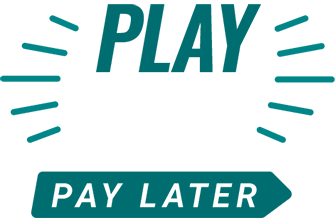 FINANCING AVAILABLE FOR PEDEGO ELECTRIC BIKES
Getting pre-approved online with PayBright. It's quick and easy!
BIKE TRAILS IN KAWARTHA LAKES
Kawartha Lakes is a great place to get on a bike and explore. There are many types of riding available in our area for all levels of rider and for all types of rider.
We proudly offer resources in our store, stop in and pick up a trail map or come chat with us about some of our favourite rides.
Kawartha Lakes Trail Guide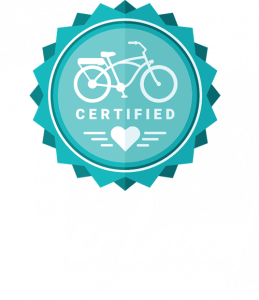 Certified Pre-Loved Pedego Electric Bikes
Rental & Demo Bikes on Sale
Contact us today to learn more about our Pedego Pre-Loved Sale. All bikes have been previously loved and have gone through an 18-point inspection and come with a 1-year limited warranty.
We'd love to hear from you
Sending us a message or give us a call to schedule a test ride or to learn more about Pedego Electric Bikes.
PHONE: 1-800-478-1237
ADDRESS: 47 William St. Bobcaygeon, ON