HERE'S HOW TO EARN A GREAT LIVING DOING SOMETHING YOU LOVE…
The secret to happiness is to do something you really enjoy and make others happy in the process. Pedego store owners in Canada do exactly that. They're not just entrepreneurs, they're passionate about electric bikes and how much fun they are to ride.
Electric bikes are one of the most exciting, fastest-growing industries in the world and Pedego is at the forefront as the top-selling brand in North America. Owning a Pedego store in Canada is not only a great way to earn a living, it's also a great way to positively impact the lives of other Canadians!
Here in Canada, the Pedego business model has four parts: sales, rentals & tours, accessories, and service.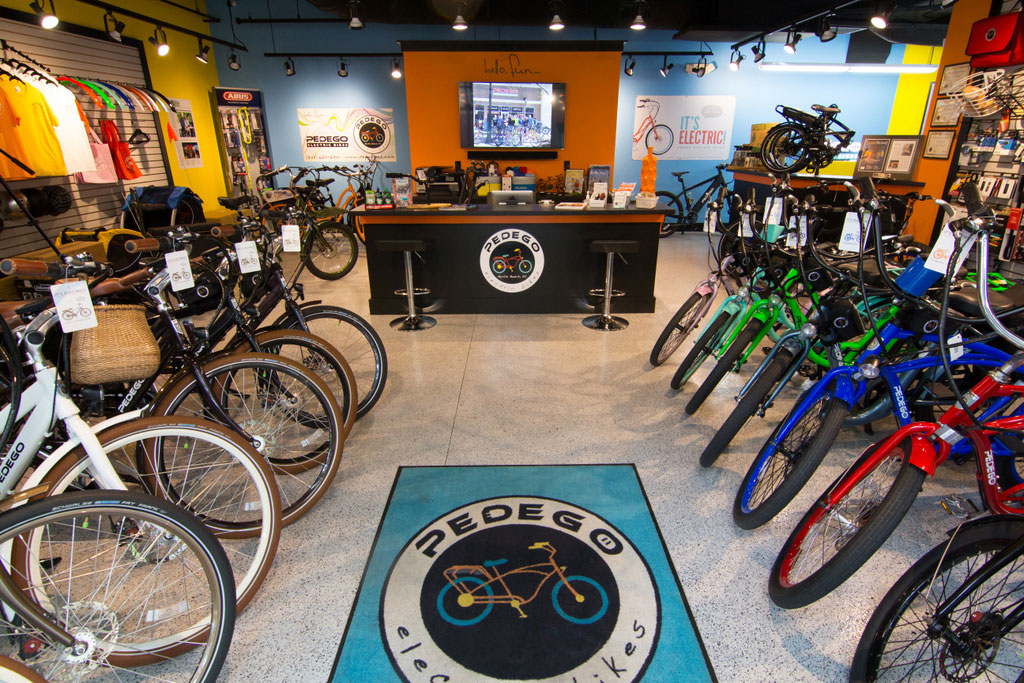 The key to selling Pedego Electric Bikes in Canada is to get people to try them. Riders invariably fall in love with the bikes, and they sell themselves. Your job is simply to create an environment where it's fun and easy to buy.
Rentals and tours are fun and rewarding, especially in touristed areas around Canada. They can be highly profitable, and they're one of the best ways to let people experience the joy of riding a Pedego for the very first time.
Accessories make riding even more fun for Canadian Pedego owners while providing a high margin source of income. Most Canadian buyers include several hundred dollars of accessories with their Pedegos.
Buying a Pedego is just the beginning of a long relationship. Your service department will provide world-class maintenance and repair service that delights your Canadian customers while making the cash register ring.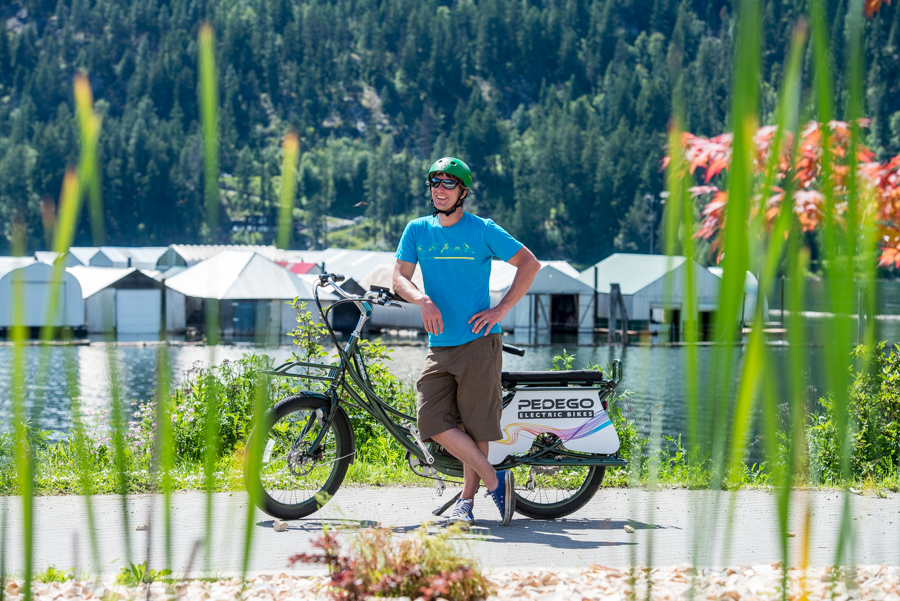 WHY OPEN A PEDEGO STORE?
There are plenty of great reasons to consider investing in a Pedego store in Canada:
The exciting growth potential of the electric bikes
The appeal to Canadian baby boomers
No franchise fees, royalties, or corporate control
Pedego's brand power and leadership position
Support from a dedicated and experienced staff
Genuine fulfillment from serving fellow Canadians
But the best reason of all is that it's fun!
At Pedego Canada, we're serious about fun. We believe it's the key to unlocking your passion and achieving happiness and success. And isn't that what life is all about?
Here's what other Canadian Pedego store owners have to say:
Charles Turner of Pedego Victoria says having Pedego Canada as a partner is one of the things he likes best about the company. "Having Mike Clyde as our Canadian distributor is amazing. He's an honest, good man who always comes through with things he says." One of the things Charles talks about most with people who come into the store is how Pedego stands behind its products 100 percent. "There's never been a time I've had an issue with anything…they deliver what they say all the time."
Julie and Ruby are the owners of Pedego Qualicum Beach and they credit the backup of Pedego Canada for helping them support their customers. "It's so great to know Mike and the tech team are all there for us almost instantly." Ruby goes on to say that Pedego's dedication to quality has been terrific. "We can really stand behind the product that we're selling because Pedego stands behind us."
Patrick (Bear) and Gillian own Pedego Prince Edward County. Bear says, "We owe our very existence to Canadian distributor Mike Clyde who's support, product knowledge, mentorship and enthusiasm has guided us all along the way. Only ever a phone call away, at any time of day, Mike's advice on product mix combined with his industry knowledge and business savvy has allowed us to be successful from the very start."