Pedego Grand Bend
Sunday
Closed
Monday
9:00am - 5:30pm
Tuesday
9:00am - 5:30pm
Wednesday
9:00am - 5:30pm
Thursday
9:00am - 5:30pm
Friday
9:00am - 5:30pm
Saturday
9:00am - 12 noon
ELECTRIC BIKE SALES & SERVICE IN GRAND BEND, ONTARIO
About Pedego Grand Bend
Welcome to Pedego Grand Bend, now open at Southwest Marine and Powersports. Located on the shores of Lake Huron, cruise a Pedego down to the beach, ride the adventurous trails throughout the provincial park and fill up your bike basket at the local farmer's markets.
Our team at Pedego Grand Bend replicates the fun and enthusiastic experience that you get when riding a Pedego electric bike. Whether you are an expert yourself or brand new to the Pedego family, we want to make sure you ride away on your new bike feeling confident in your purchase, backed by knowledge, excitement, and an industry-leading warranty.
CUSTOMERS DON'T JUST LIKE PEDEGOS – THEY LOVE THEM!
Absolutely, the best investment I've made for myself, my health, and my state of mind. Not to mention, the fun factor. Unbelievable!
I don't think I have ever felt more empowered than when I am riding my Pedego electric bike. It gives me confidence and makes me feel capable.
THE BEST ELECTRIC BIKE
The best electric bike is the one that fits you best. It's the one that's the most fun, for you personally, to ride.
When you ride a Pedego, it's not about how great the eBike is. It's about how great you yourself are…
Pedego brings out the best in you.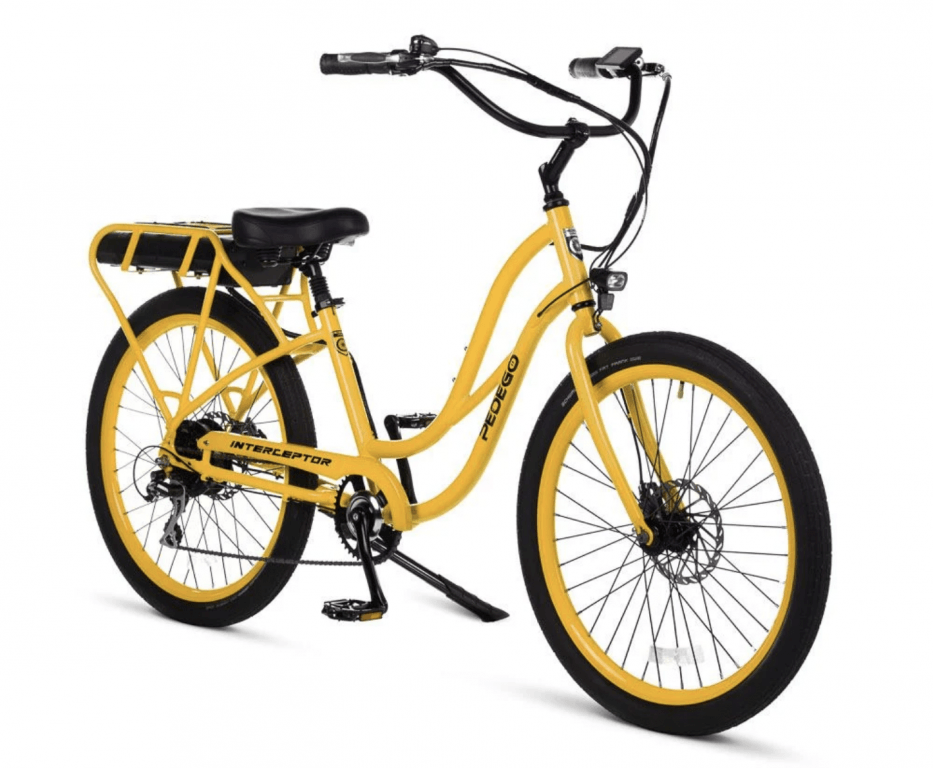 We'd love to hear from you
Sending us a message or give us a call to schedule a test ride or to learn more about Pedego Electric Bikes.