The Wall Street Journal: Instead of Slowing Down, He Revved Up With An E-Bike
October 10, 2017
The popular "What's Your Workout" feature of The Wall Street Journal tells the story of a man in love with his Pedego. Bruce Austin, 70 years young, rides his Pedego Ridge Rider at least 50 miles a week as part of a healthy lifestyle. He uses the electric assistance to moderate his heart rate while climbing steep hills, and to keep up with his athletic son on strenuous off-road rides without overexerting himself.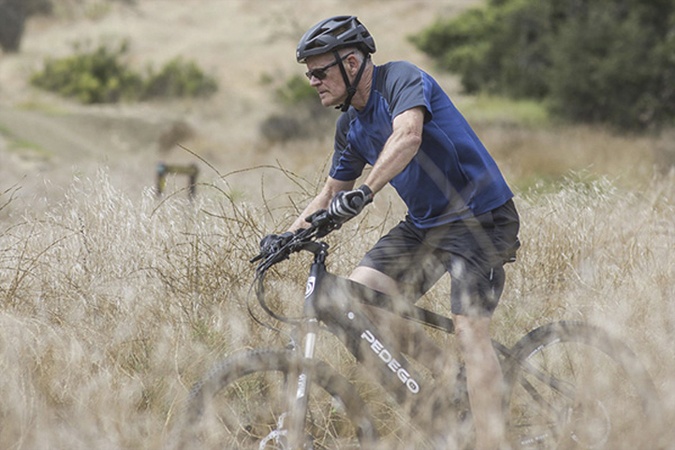 Mr. Austin says he turns off the assistance on flat ground but will use it to help him stay in his heart-rate range on hills. "When I'm going up a steep climb I'm pedaling with about the same effort I would on a regular bike, but going faster," he says. Riding his e-bike has helped bridge a generation, he says, allowing him to ride regularly with his sons, as well as his two daughters, both in their 20s.
Another benefit is the time savings. A hilly ride that would usually take him three hours on a standard bike now takes 90 minutes, he says, and burns nearly the same amount of calories per hour, around 500. "I can get in a hard ride before my 7 a.m. train to work," he says. Mr. Austin bought a second e-bike so he can ride with his wife, Rhonda, his daughters, and friends his age. "In the past, my daughters found mountain biking stressful," he says. "Now, they'll be full-throttle on the e-bike and they have so much fun. They haven't yet refused a ride."
While many purists disapprove of e-bikes, Mr. Austin says the assistance has allowed him to skip the stationary bike in the gym. "There's nothing more motivational than climbing to the top of the Santa Monica Mountains and breathing in the fresh air as you look out to the Channel Islands," he says.
AARP: Eat My Dust Mr. Spandex
January 6, 2017
AARP writer Erik Hedegaard shares his "immeasurable pleasure" riding a Pedego Electric Bike with readers. The article includes basic electric bike facts and amusing vignettes of the writer's adventures on two wheels.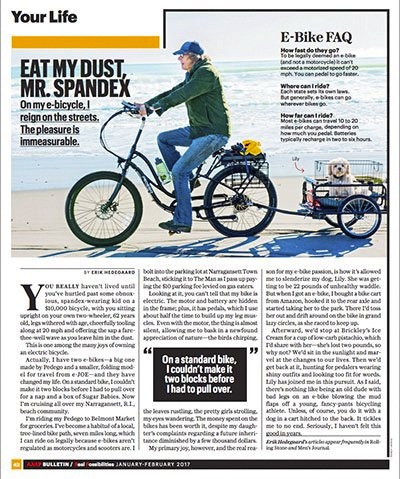 "YOU REALLY haven't lived until you've hurtled past some obnoxious, spandex-wearing kid on a $10,000 bicycle, with you sitting upright on your own two-wheeler, 62 years old, legs withered with age, cheerfully tooling along at 20 mph and offering the sap a fare-thee-well wave as you leave him in the dust."

Entrepreneur Magazine: To Franchise or Not to Franchise
December 6, 2016
Entrepreneur Magazine investigates the pros and cons of franchising by comparing two similar companies with very different growth strategies. Pedego Electric Bikes (a licensor) is compared to Nekter Juice Bar (a franchisor).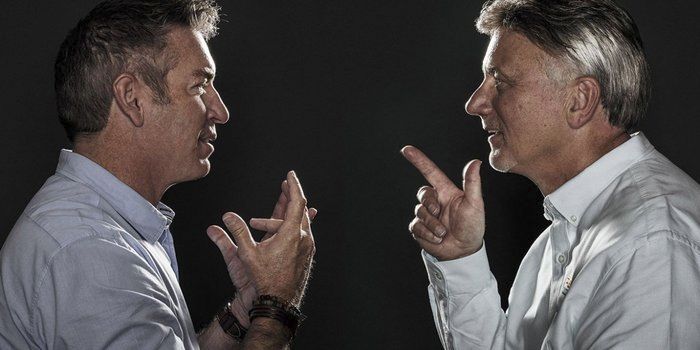 "After four years, Pedego had dealers selling and renting bikes from California beach towns to Colorado ski towns to the East Coast — each store run by individuals who had researched the local market to appeal to specific communities, something a chain or a franchisee would struggle with."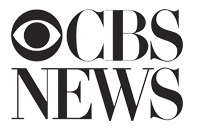 CBS News: These bikes are simply, well… electrifying
October 28, 2016
Pedego Electric Bikes were featured in an extensive article on CBS News. The article covers what an electric bike is, what it's like to ride one, the state of the industry, and gives the perspective of an electric bike owner.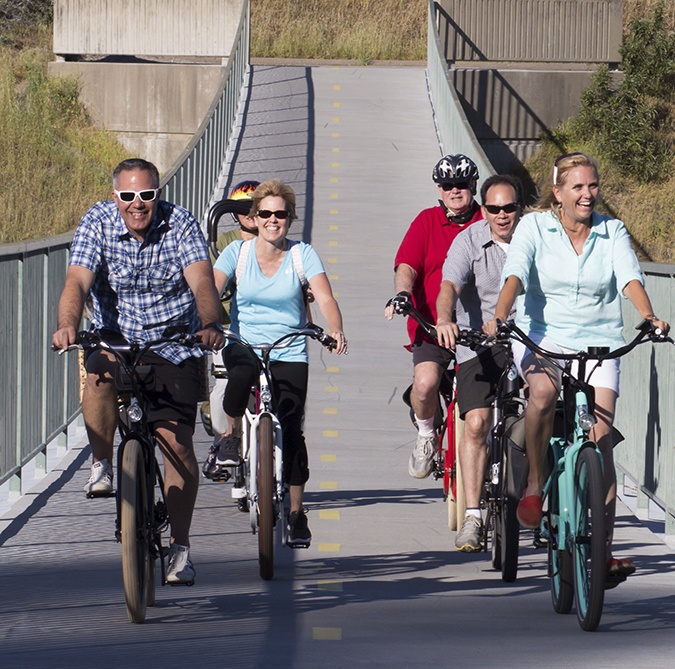 "After four years, Pedego had dealers selling and renting bikes from California beach towns to Colorado ski towns to the East Coast — each store run by individuals who had researched the local market to appeal to specific communities, something a chain or a franchisee would struggle with."