Pedego Oyama Helps Open The Okanagan Rail Trail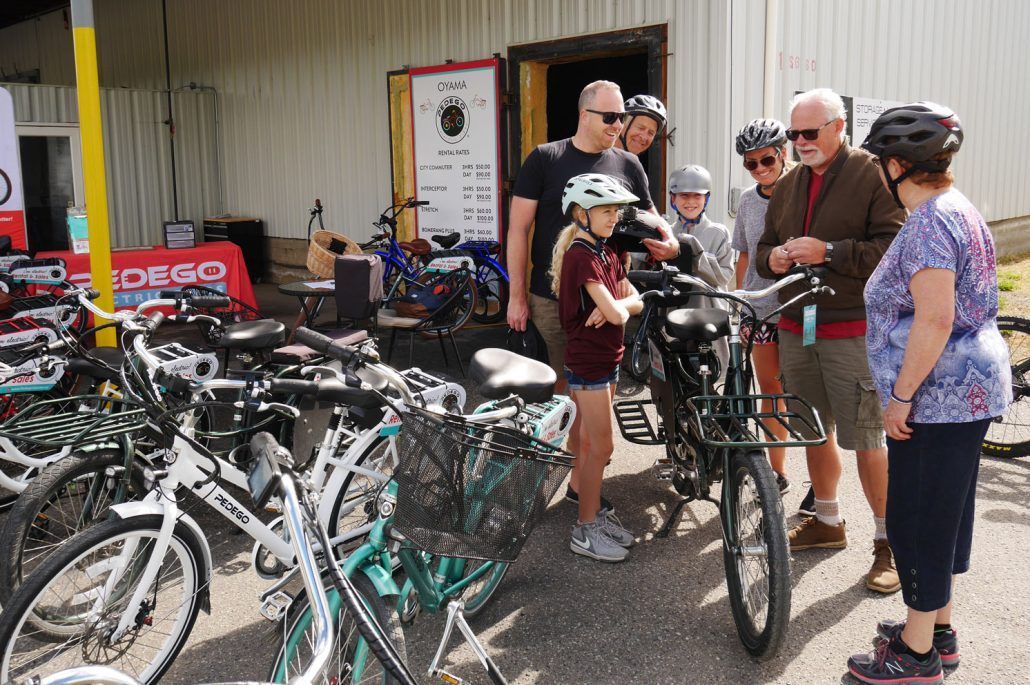 On September 27 the Okanagan Rail Trail (ORT) will officially open at a ribbon cutting ceremony attended by Lake Country Mayor James Baker, various other dignitaries and a fleet of electric bicycles. The bikes belong to Pedego Oyama, which has proven that the new trail good for the region's health and its pocketbook.
Located beside the ORT at the Oyama Yacht Club on Wood Lake, Pedego has enjoyed a booming business thanks in large part to passersby on the trail. People are constantly stopping to ask questions about the electric bicycles on display and will often take one for a test ride or rent one for a full or half day. "It's been amazing summer. Not only has the trail opened up opportunities on a recreational level," says Murray Fraser, co-owner of Pedego Oyama, "but it's also been an economic driver and is great for businesses catering to all trail users, whether they're walking or on bikes."
The ORT was made possible thanks to funding by various levels of government and public donations that culminated in $7.8 million. When completed, it will extend 49 kilometres between Coldstream and Kelowna.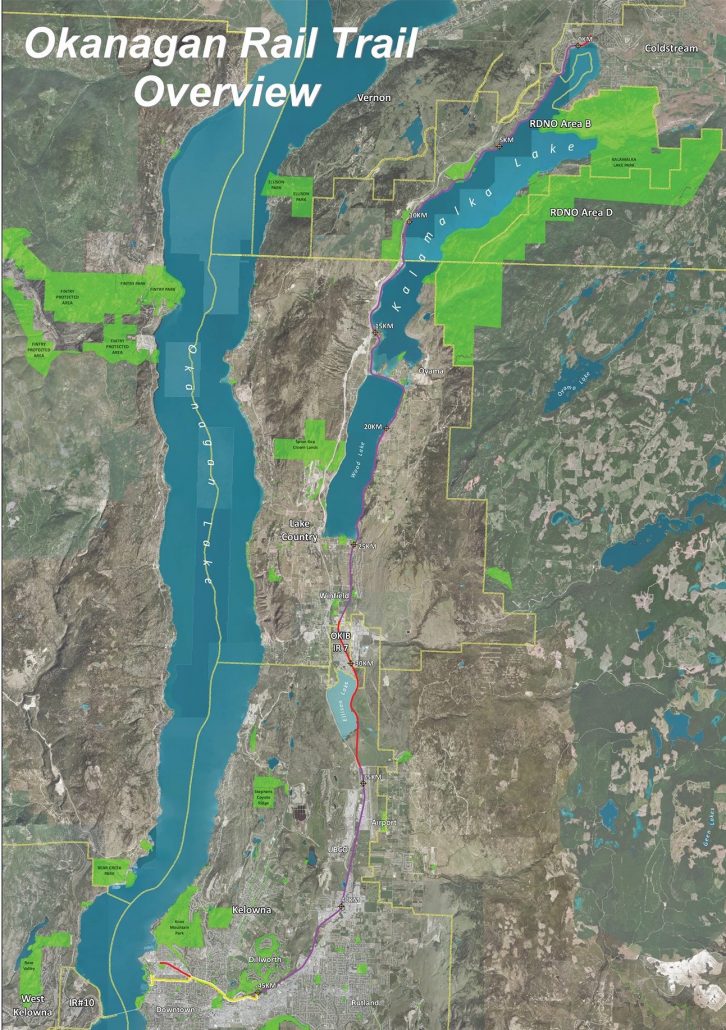 The Frasers and the Fricks are four lifelong friends who opened Canada's first beachfront store, Pedego Oyama, earlier this summer. They started renting electric bicycles to tourists when the OTR opened along their backyard in Coldstream and they are perfectly situated at the half-way point.
The Okanagan Valley is officially a desert so it's the perfect location because riders can enjoy the trails here for most of the year! Despite the weather being dry there are a lot of bodies of water around including Wood Lake, where the store is located, and the 135-kilometre-long Okanagan Lake. Low rainfall and high temperatures allow swimming here for six months of the year and riding a Pedego in shorts for even longer!
To learn more about the store's founders, read our article "Meet The Friendly Owners of Pedego Oyama" and for information about rentals and sales, visit pedegooyama.ca.