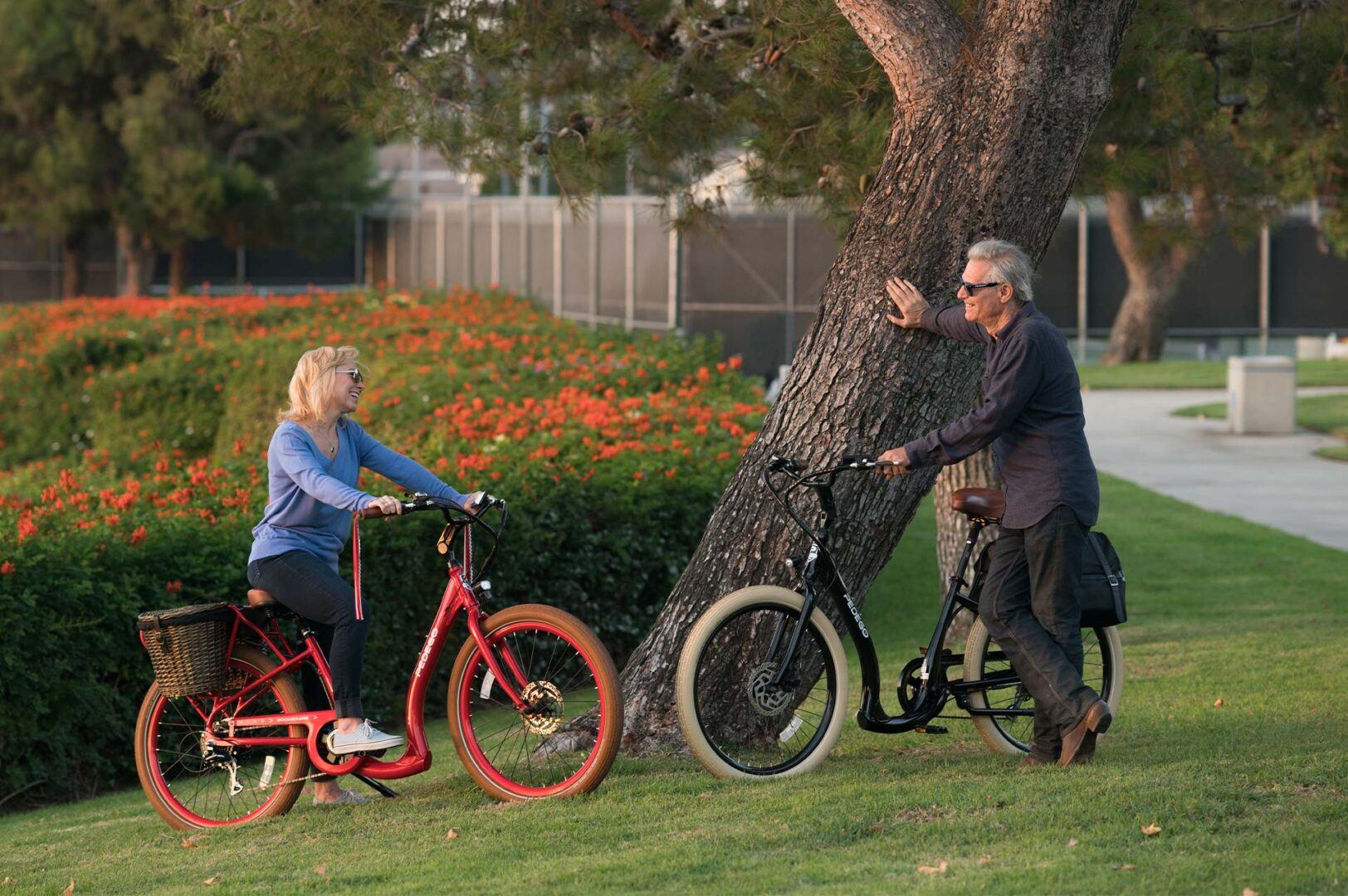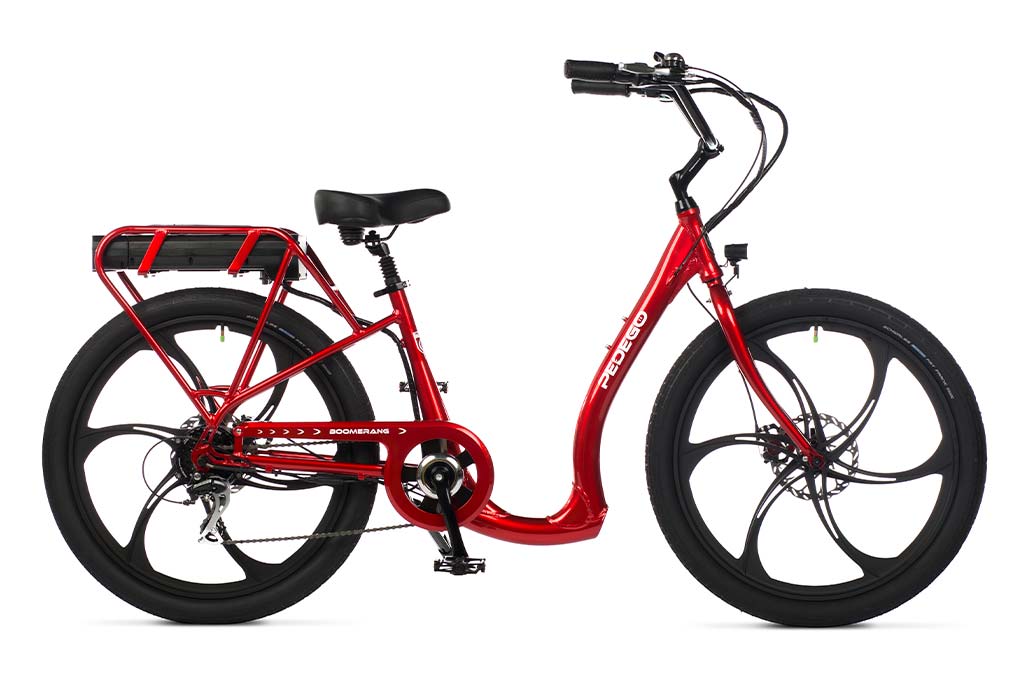 Boomerang Plus Specifications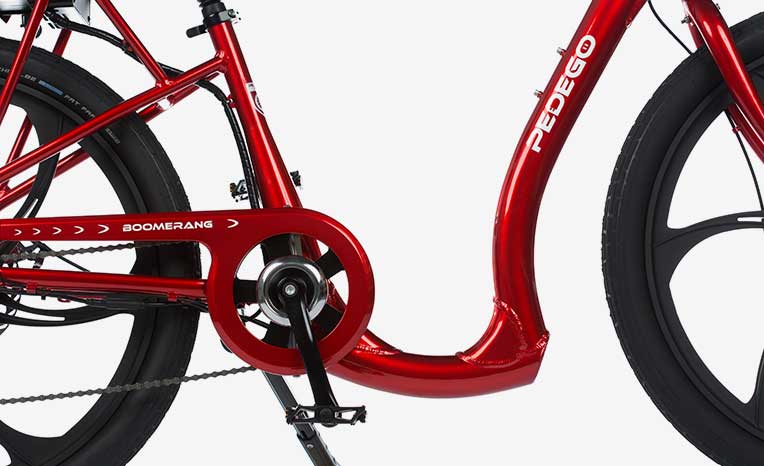 Easy Access
Ultra-low 9" step-thru frame for easy access.
Boomerang model: The Boomerang is the most accessible electric bike ever. It makes riding fun and easy for more people with its ultra-low step-thru frame. The quick-release handlebar system helps you find the perfect fit.
MOTORBLACK 52V BRUSHLESS GEARED REAR HUB MOTOR; 500 WATT NOMINAL POWER RATING; 60NM TORQUE; QUICK DISCONNECT CABLE WITH WATERPROOF CONNECTION.
BATTERY52 VOLT 17.5 OR 10.5 AMP HOUR WITH PREMIUM LG, PANASONIC OR SAMSUNG LITHIUM-ION CELLS.
CHARGER52V 2 AMP PEDEGO FANLESS BATTERY CHARGER WITH CHARGE INDICATOR LIGHT.
CONTROLLER52 VOLT 22 AMP SINE WAVE CONTROLLER WITH CUSTOM PEDALSENSE® SOFTWARE AND WATERPROOF CONNECTIONS.
THROTTLECUSTOM PEDEGO TWIST AND GO THROTTLE WITH COLOUR LED ASSIST INDICATOR FOR MAXIMUM SAFETY; THREADED WATERPROOF CONNECTION.
PEDALSENSE®FREE RIDE MODE (NO POWER), FIVE LEVELS OF PEDAL ASSIST WITH THROTTLE OVERRIDE, AND THROTTLE ONLY MODE.
TOP SPEED32 KM/H WITH MOTOR ASSISTANCE ONLY.
DISPLAY3.5" BACKLIT LCD SCREEN; 4 BUTTONS TO CONTROL ELECTRONICS, TOGGLE INFO DISPLAYED, AND CUSTOMIZE SETTINGS; USB CHARGING PORT; WATERPROOF THREADED CONNECTION; CUSTOM PEDALSENSE® SOFTWARE.
DERAILLEURSHIMANO ACERA RD-M360 8 SPEED, FULL METAL CONSTRUCTION AND TEFLON COATED BUSHINGS.
CASSETTESHIMANO HYPERGLIDE HG200 8 SPEED 12-32T; SMOOTH, LIGHT AND RELIABLE SHIFTING PERFORMANCE.
SHIFTERMICROSHIFT DS85-8L 8 SPEED LEFT HAND GRIP SHIFTER WITH EASY TO READ GEAR INDICATOR.
BOTTOM BRACKET68MM X 137MM SQUARE TAPER SPINDLE WITH SEALED CARTRIDGE BEARINGS; STEEL CUPS AND BODY.
CHAINSHIMANO HG40 1/2"X3/32" 122-128 LINKS WITH INNER PLATE CHAMFERING; 24": 120 LINKS, 26": 124 LINKS.
CRANKBLACK 3 PIECE CRANK WITH 52T 3/32" CHAINRING; 170MM FORGED ALUMINUM CRANK ARMS.
PEDALS BLACK PEDEGO ALUMINUM PLATFORM PEDAL; 9/16" SPINDLE; POLYMER DU BUSHING; INTEGRATED PEDAL REFLECTORS.
CALIPERSSTAR UNION 2 PISTON FORGED ALUMINUM HYDRAULIC DISC BRAKE; MINERAL OIL BRAKE FLUID.
LEVERSSTAR UNION 3 FINGER LEVER; CAST ALUMINUM WITH MOTOR CUTOFF SWITCH FOR MAXIMUM SAFETY.
PADSCERAMIC MATERIAL WITH STEEL BACKING PLATE; OFFER SAFETY TOGETHER WITH EXCELLENT PERFORMANCE IN ALL SITUATIONS.
ROTORSSTAINLESS STEEL;180MM DIAMETER; STIFF, DURABLE DESIGN WITH A STRAIGHT, PREDICTABLE BRAKING SURFACE.
FRAME6061-T6 ALUMINUM ALLOY; INTEGRATED REINFORCED REAR RACK FOR BATTERY AND STORAGE; INTERNAL CABLE AND WIRE ROUTING.
FORKRIGID CHROMOLY STEEL; 1 ⅛" THREADED STEERER TUBE; DISC BRAKE AND FENDER MOUNTS.
HEADSETZERO STACK SEMI-INTEGRATED 1 ⅛" THREADED; ZS44/28.6-26TPI | ZS44/30.
SEATPOSTBLACK 27.2MM X 350MM COIL SPRUNG SUSPENSION SEATPOST WITH 40MM OF TRAVEL AND ADJUSTABLE PRELOAD.
SADDLEEXTRA WIDE CRUISER STYLE SADDLE WITH SOFT FOAM; REAR FACING PEDEGO LOGO; 265MM L X 265MM W.
RIMS24" OR 26" OR 29" ALUMINUM ALLOY DOUBLE WALL RIMS; 24.7MM INTERNAL WIDTH; PINNED JOINT; 3D ANGLE DRILLED SPOKE HOLES; 12G X 36 HOLE.
SPOKESBLACK HEAVY-DUTY 12 GAUGE STAINLESS STEEL SPOKES WITH BRASS NIPPLES.
GRIPSPEDEGO SYNTHETIC LEATHER GRIP WITH HAND STITCHING AND FOAM PADDING; COLOUR-MATCHED BALLOON PACKAGE.
HANDLEBARBLACK ERGONOMIC CITY STYLE; ALUMINUM ALLOY; 25.4MM CLAMP DIAMETER; 650MM WIDTH.
STEMBLACK QUICK RELEASE ADJUSTABLE QUILL STYLE; 110MM LENGTH; 0-80 DEGREE ADJUSTABLE ANGLE; 25.4MM HANDLEBAR CLAMP DIAMETER; HEIGHT-ADJUSTABLE 0-60MM; FOR 1 ⅛" (28.6MM) THREADED STEERER TUBE.
TIRESSCHWALBE FAT FRANK 26" X 2.35"; SCHWALBE BIG APPLE 24" X 2.0" WITH RACE GUARD KEVLAR FLAT PROTECTION; SLIME INNER TUBE SEALANT; SCHRADER VALVE.
LIGHTSFRONT: LED WITH ADJUSTABLE MOUNT 60 LUX; REAR: LED BUILT INTO BATTERY WITH BRAKE LIGHT FUNCTION; POWERED BY MAIN BATTERY AND CONTROLLED BY LCD.
KICKSTANDBLACK ALUMINUM ALLOY CENTER KICKSTAND; ADJUSTABLE LENGTH COMPOSITE FOOT.
TOOLKITCUSTOM PEDEGO TOOL KIT: 6" ADJUSTABLE WRENCH (UP TO 15MM), 12/13G SPOKE WRENCH, T25 TORX WRENCH, 6MM HEX WRENCH, 5MM HEX WRENCH WITH #2 PHILLIPS SCREWDRIVER, 4MM HEX WRENCH.
BIKE (NO BATTERY)STEP-THRU 24": 54.2 LB; STEP-THRU 26": 56.4 LB.
BATTERY 52V/17.5AH: 10 LB; 52V/10.5AH: 8.8LB
24" Step Thru
5'2 and under
Note:
The Boomerang Plus model qualifies for the Pedego Care warranty. Learn more...
Please contact an authorized Pedego dealer for warranty claims. If there is not a dealer nearby, please contact Pedego Canada headquarters for assistance.
Warranty Requirements:
Proof of purchase
Registration at the time of purchase
160km tune up by an authorized Pedego dealer
Annual service by an authorized Pedego dealer
This warranty extends from the date of purchase, is offered only to the original retail purchaser, and is not transferable.
*Specifications subject to change without notice and not guaranteed. Please note that some colours or components may vary from what is displayed on our website or spec sheet.
Learn more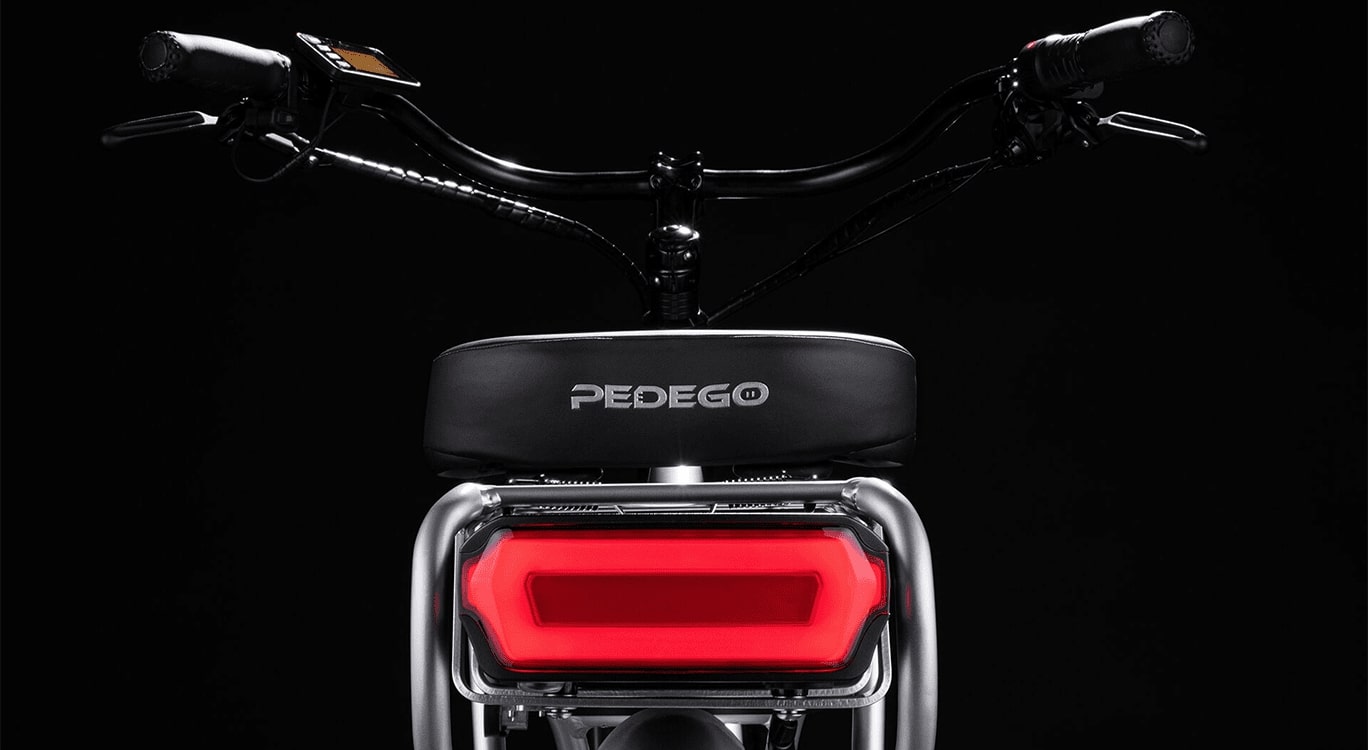 SUPERCHARGED PERFORMANCE
A whisper quiet, 500 watt motor delivers best in class acceleration and hill climbing. The sensation of power it gives you is exhilarating.
A state-of-the-art 52 Volt battery uses the same advanced lithium-ion cells as an electric car. It weighs less than a housecat and can take you up to 100km on about 10 cents worth of electricity.
Visit a Pedego store and try one out to see for yourself.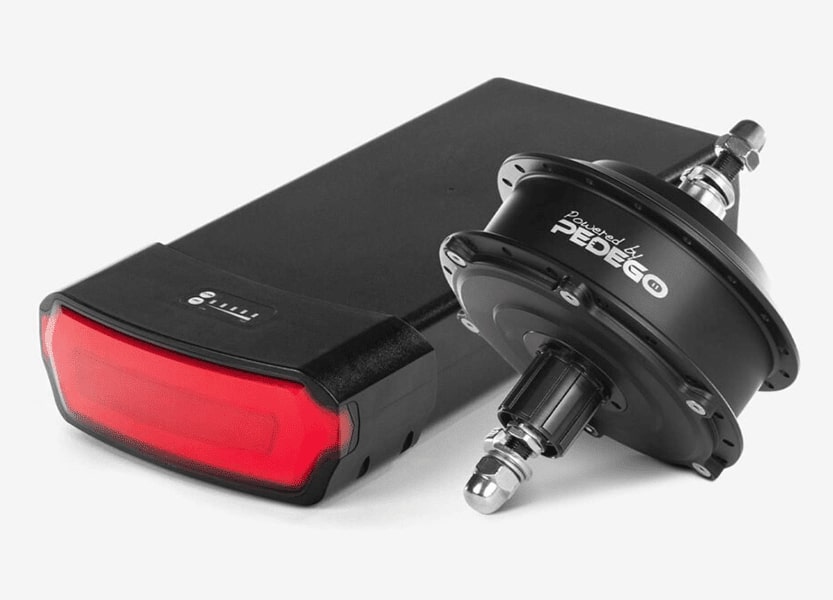 GO FARTHER, FASTER
Once you ride a Pedego, everything else is just an e-bike. The real-world performance simply can't be beat. Visit a Pedego store and try one out to see for yourself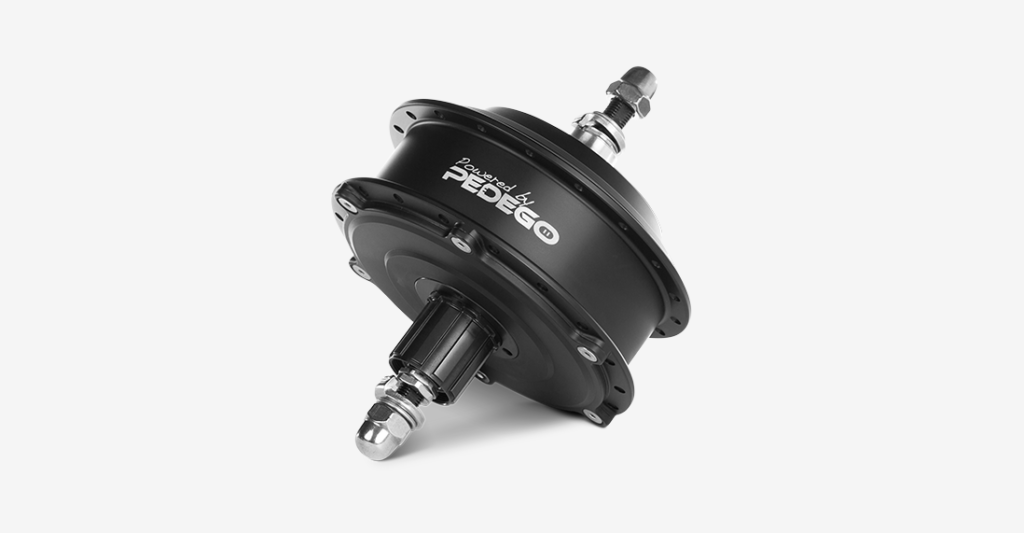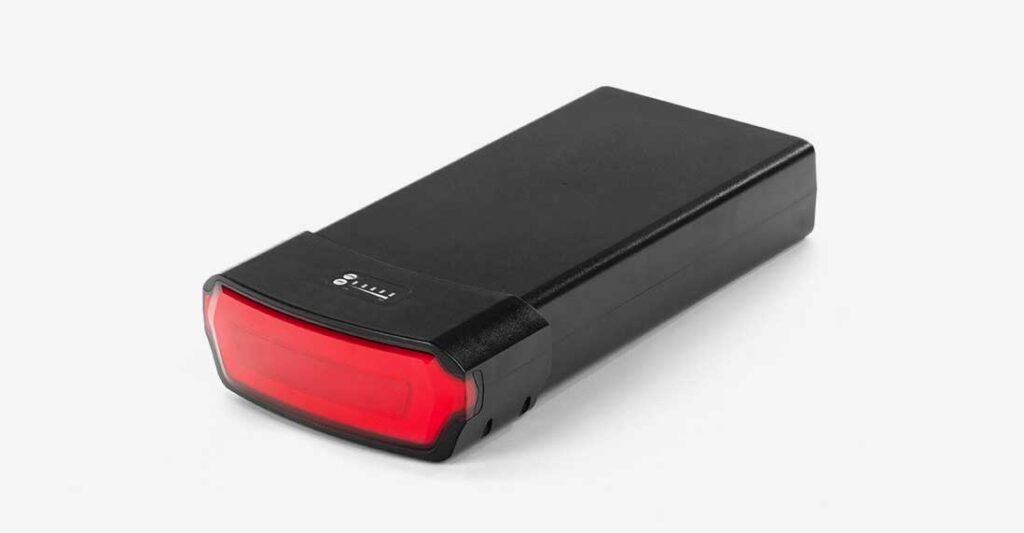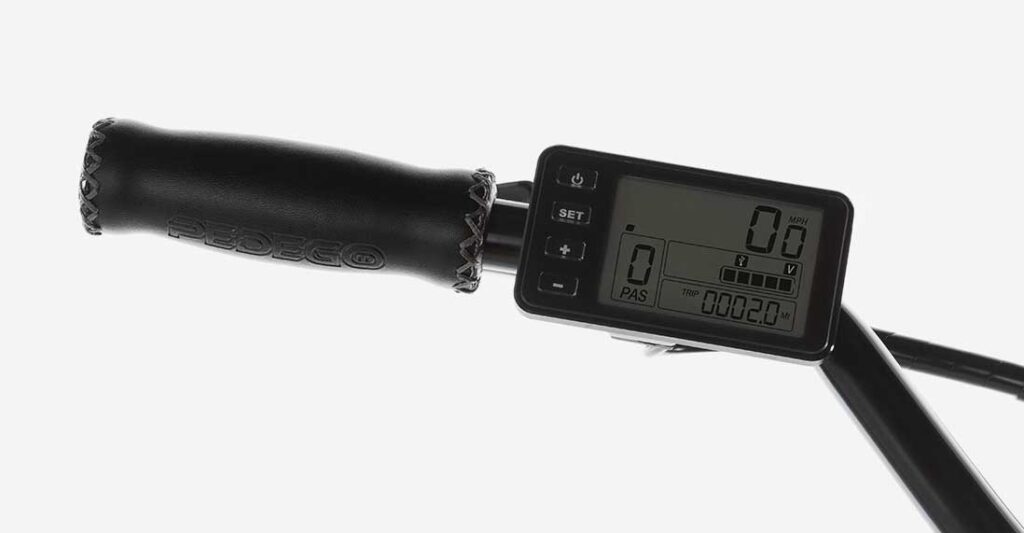 CUSTOM COMFORT
The first thing you notice when you ride a Boomerang is how comfortable you feel. You'll swear it was made just for you – because it was! The most important part of any Pedego is the person riding it, and the Boomerang is built with only one thing in mind: YOU..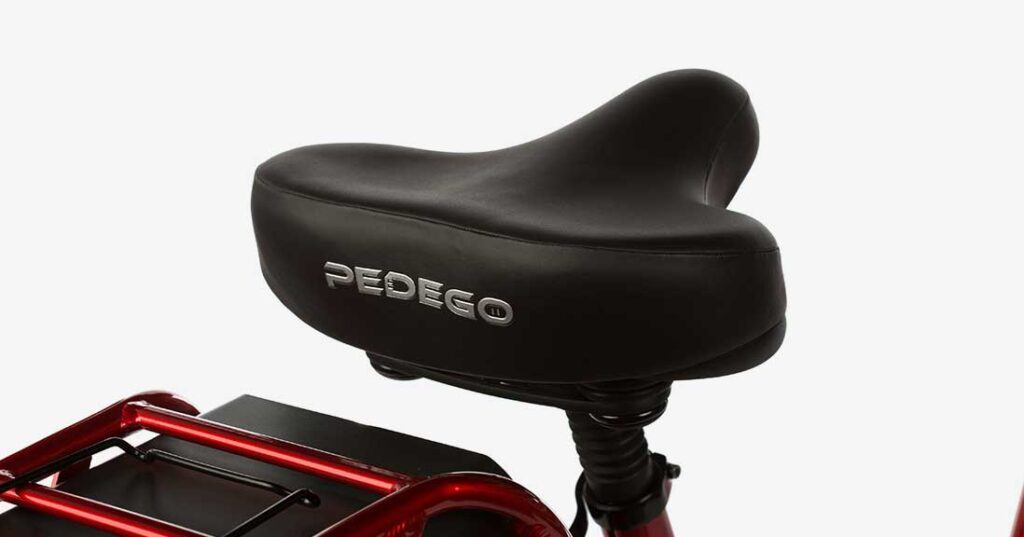 Extra large and soft seat provides cushioning where it matters most. (Ask about memory foam upgrade.)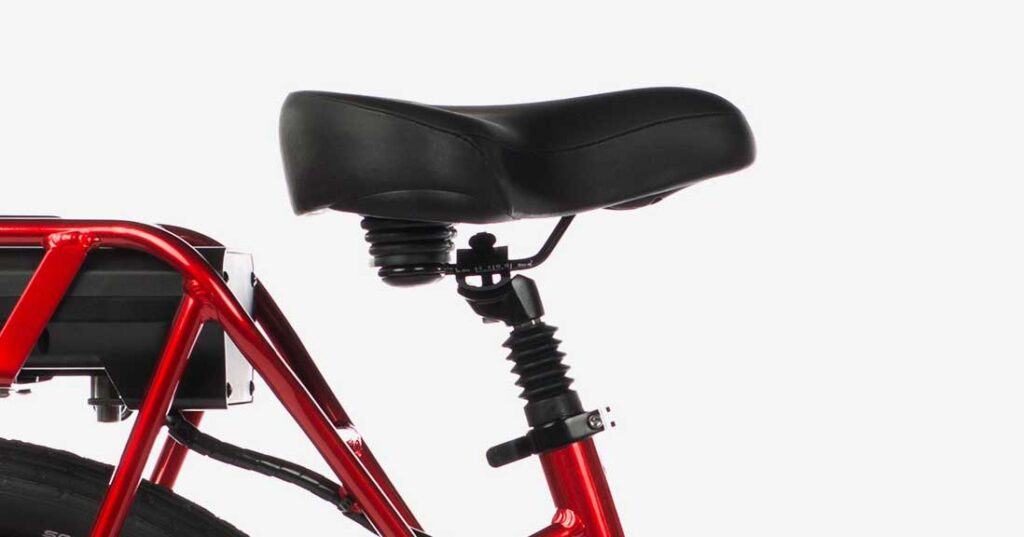 A suspension seatpost helps smooth out bumps in the road. (Ask about upgrade options.)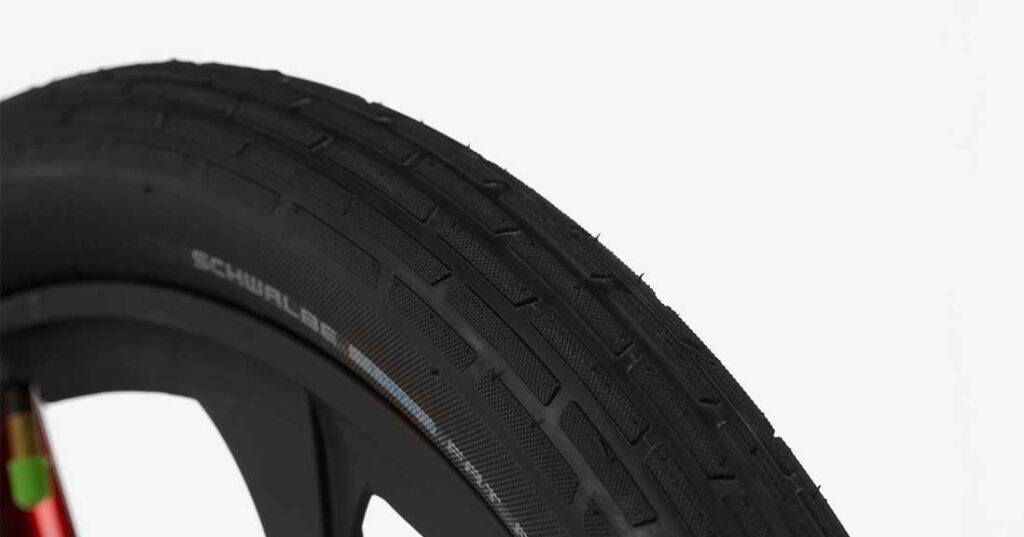 Extra wide balloon tires provide a nice, smooth ride. (Ask about colour options.)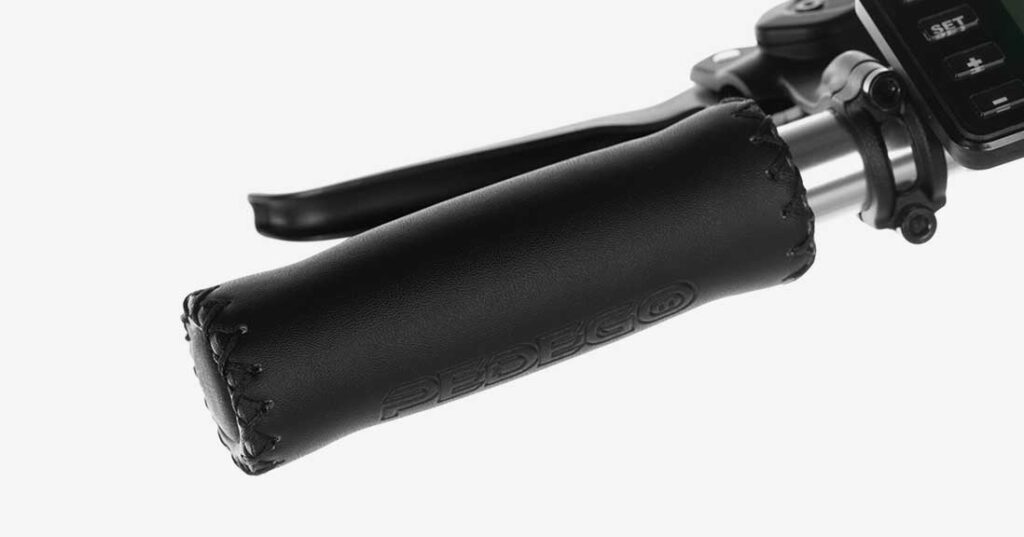 Faux leather stitched grips are soft and comfortable. (Ask about ergonomic grips upgrade.)
Sizing guideline
These are just basic rules of thumb. people's proportions, flexibility and preferences can very greatly. Local store can also make modifications as needed. Visit your local store for help finding a perfect fit.
24" Step Thru
5'2 and under
FULLY-LOADED
EVERYTHING YOU NEED AND MORE
The Boomerang is a complete package with everything you need and more.
It's fully-loaded with user-friendly features that make riding even more fun and practical.
A full line of optional accessories is available at your local Pedego store.
KEY FEATURES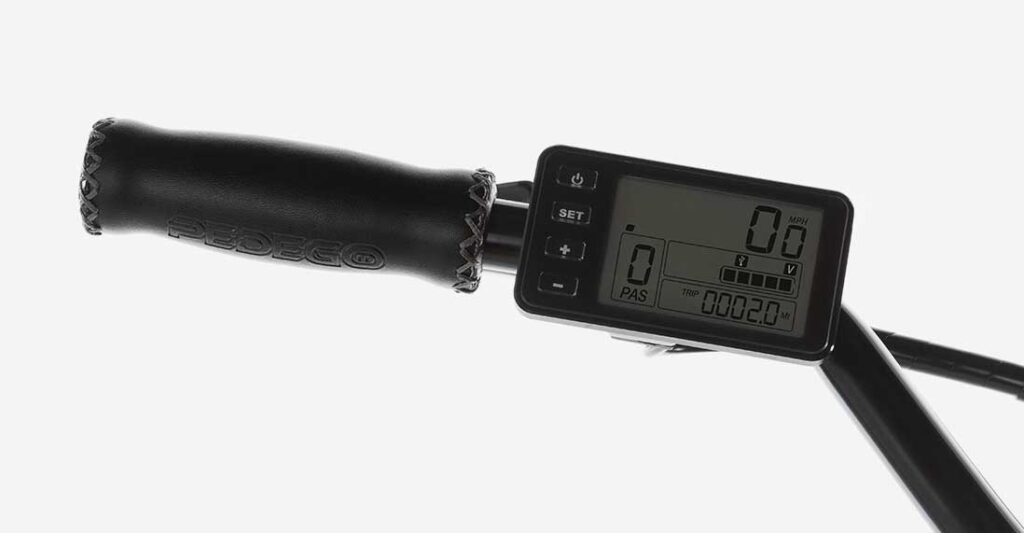 LCD Display
An easy to use display features a USB charger for your phone and other devices.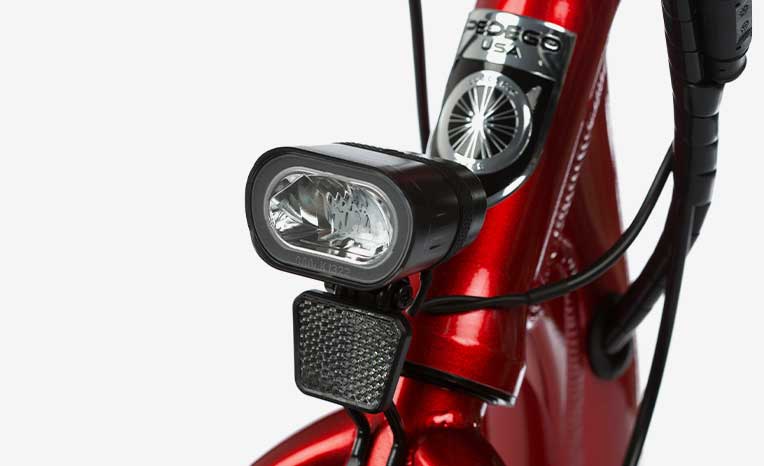 Bright Lights
Built-in front and rear lights for your safety and convenience.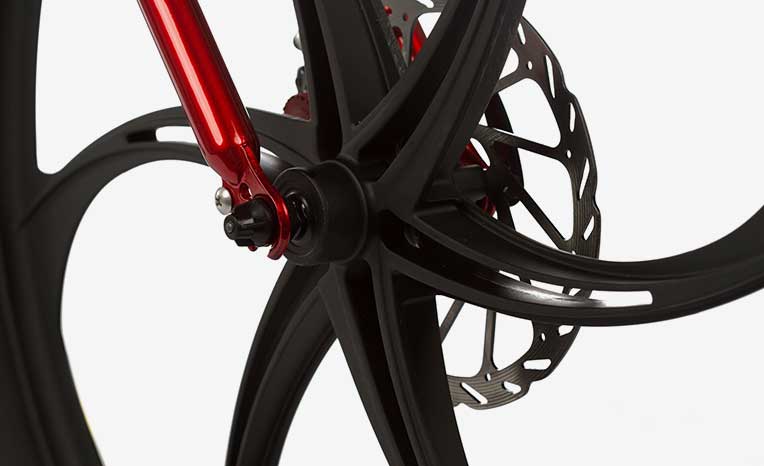 Sturdy Wheels
Choose between double wall wheels with heavy-duty spokes or Mag Wheels for heavier riders.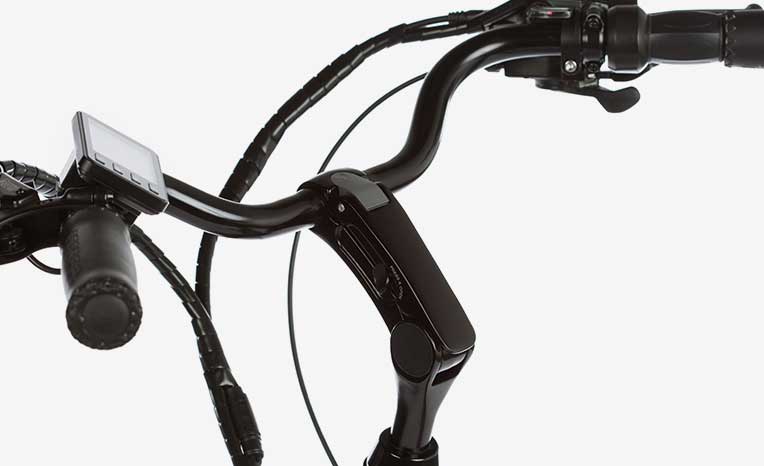 Adjustable Handlebars
Adjustable Handlebars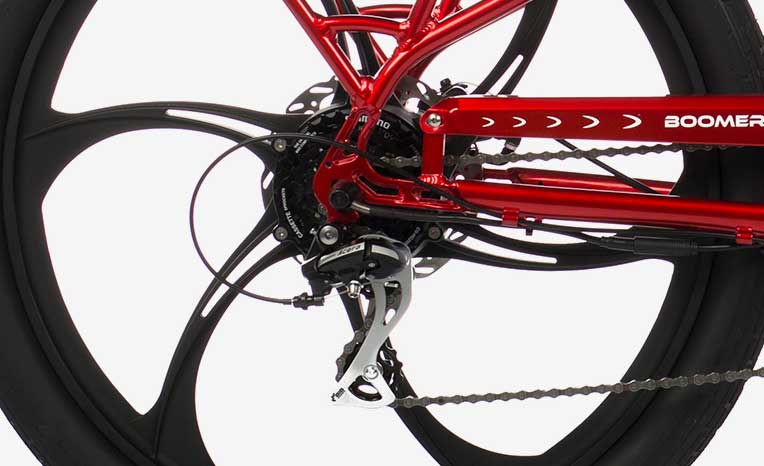 Premium Drivetrain
A premium quality drivetrain provides smooth shifting and easy pedaling.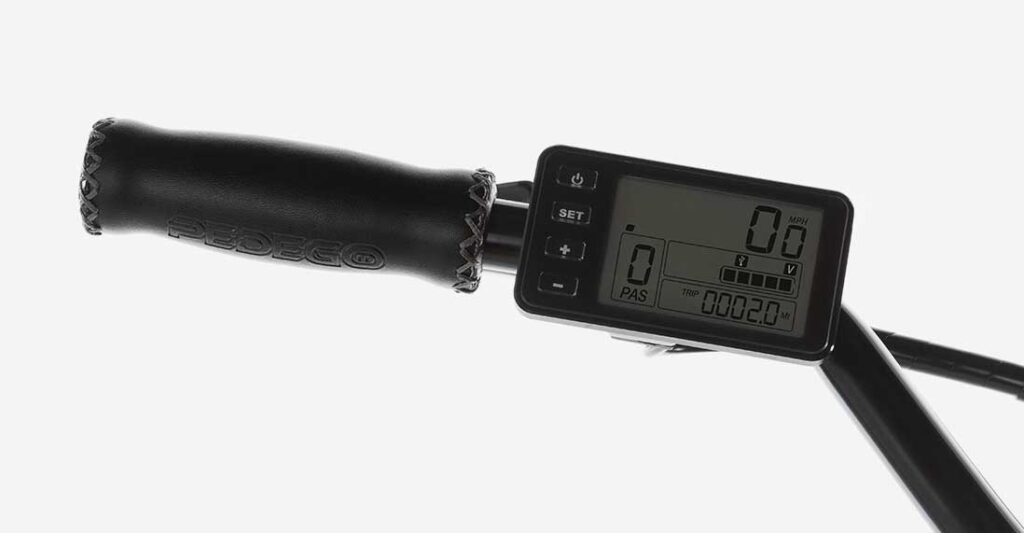 PedalSense®
5 levels of pedal assist and a twist and go throttle for full power on demand.
Request a Demo
You don't know, until you know. You need to ride a Pedego today!
"*" indicates required fields