ELEMENT - FAT TIRE ELECTRIC BIKE
The new Pedego Element gives you the biggest bang for your buck. Enjoy the premium quality & local service that Pedego is famous for. Only available at Pedego stores in Canada.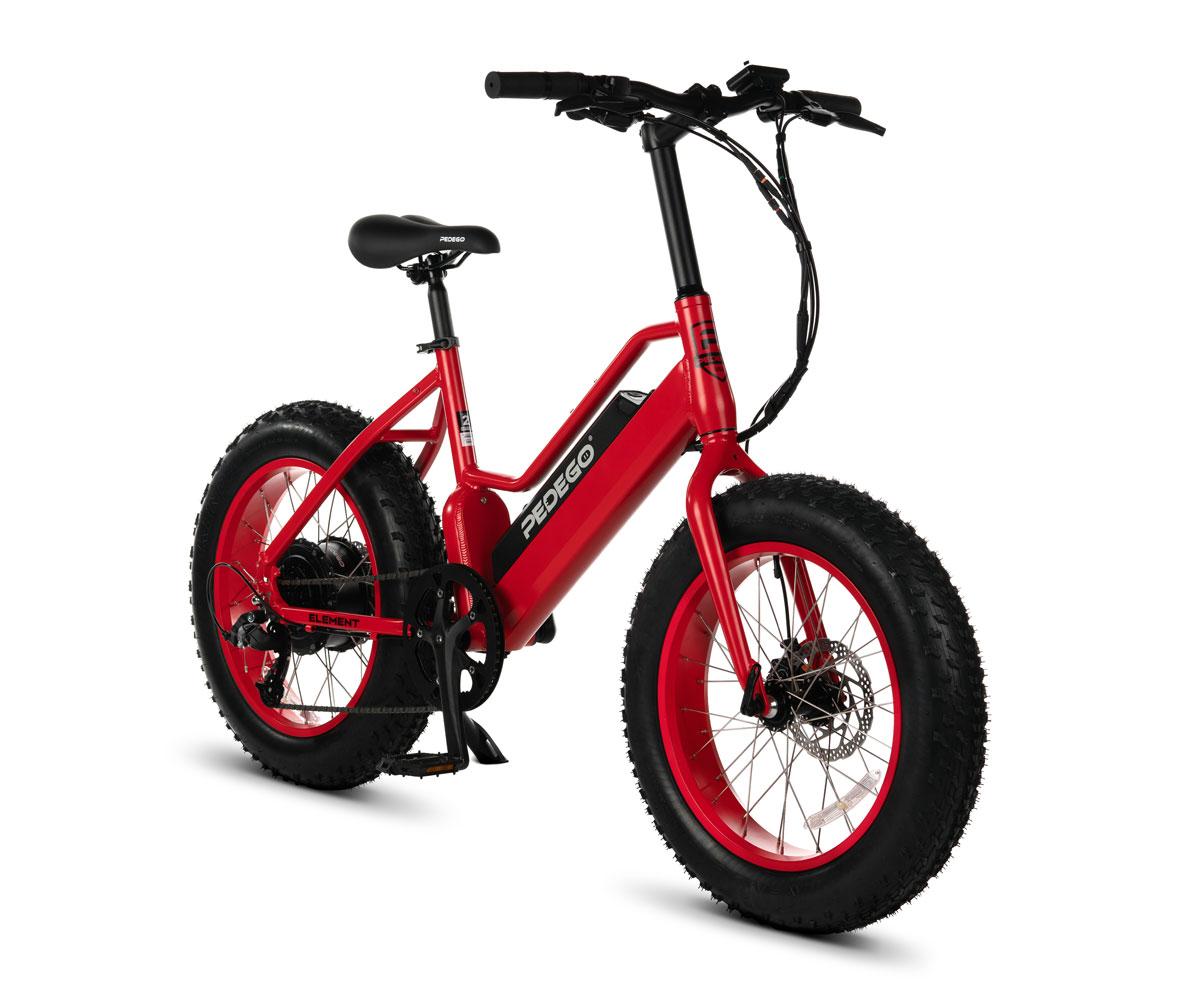 WHY SETTLE FOR LESS?

Nobody should have to settle for an electric bike that shows up in a box. Now you can have quality and affordability with the Pedego Element for only $2,995.

FUN & EASY TO RIDE

The Pedego Element can fit people of all shapes and sizes. You may be surprised by how well it handles and how comfortable you feel.
BREATHTAKING PERFORMANCE
What really sets the Element apart is it's supercharged performance. Once you ride a Pedego, everything else is just an eBike. Visit a local store to try one and see for yourself.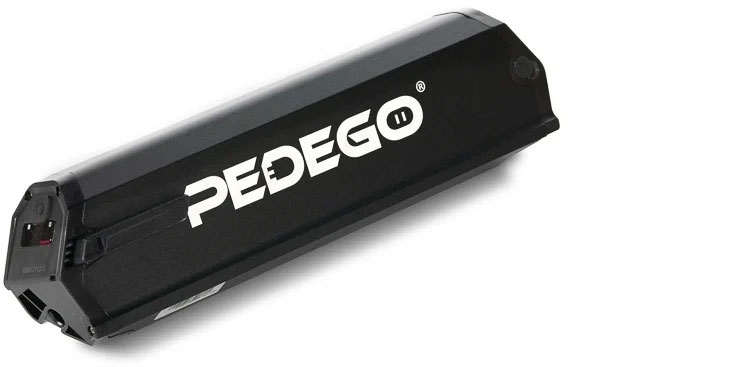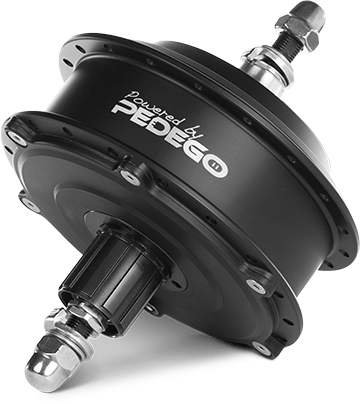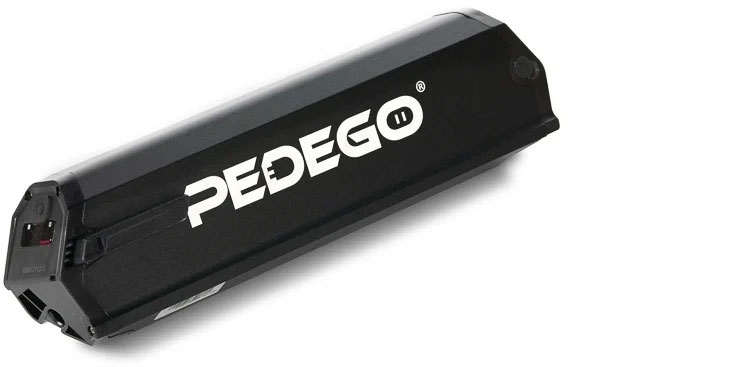 A state-of-the-art 48 Volt battery uses the same advanced lithium-ion cells as an electric car. It weighs less than a house cat and can take you up to 64 miles on about 10 cents worth of electricity.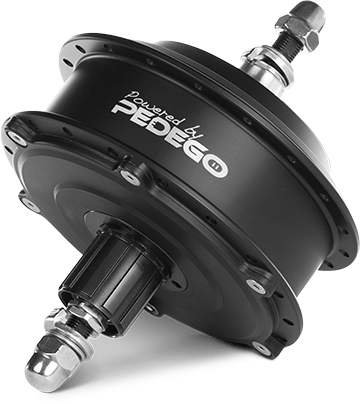 A whisper quiet, 500 watt motor (peak 1000 watts) delivers best in class acceleration and hill climbing. The sensation of power it gives you is exhilarating.
Small Details make a Big Difference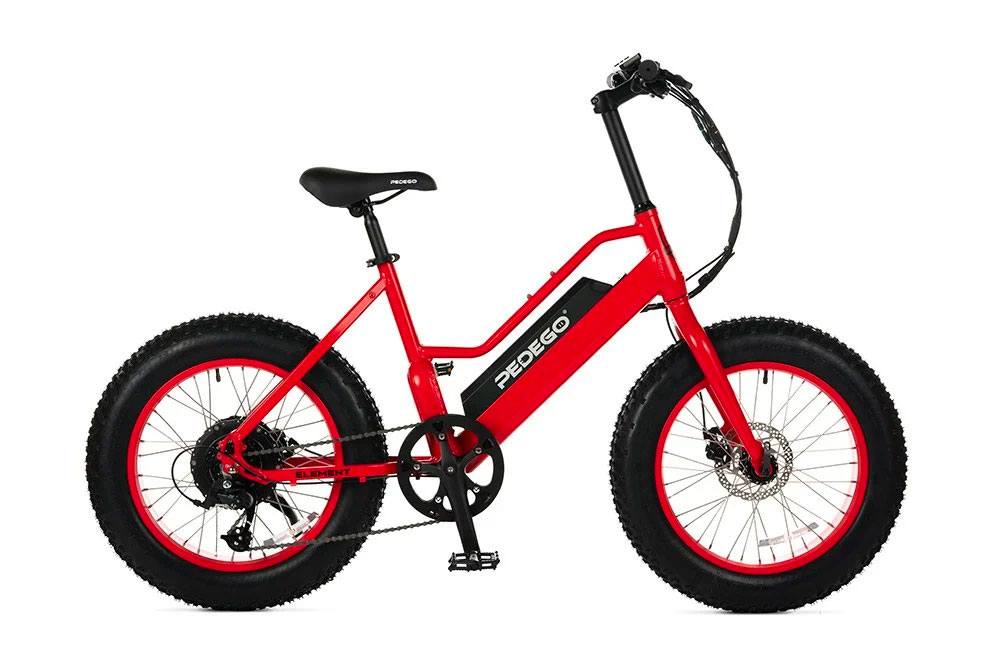 ELEMENT – FAT TIRE ELECTRIC BIKE
ELEMENT – FAT TIRE ELECTRIC BIKE
"PRICE IS WHAT YOU PAY.
VALUE IS WHAT YOU GET."
Pedego Electric Bikes are not the highest or lowest priced.
They are the greatest value.
SHARE WHAT YOU LOVE ABOUT YOUR PEDEGO!
WHAT CUSTOMERS ARE SAYING
When we say that Pedego Electric Bikes are the best, it's just bragging. But when our customers say it – it's proof!