BOOMERANG: PLATINUM EDITION
The Boomerang: Platinum Edition is for those who refuse to settle for less. It makes the most accessible electric bike ever even more lovable with premium upgrades.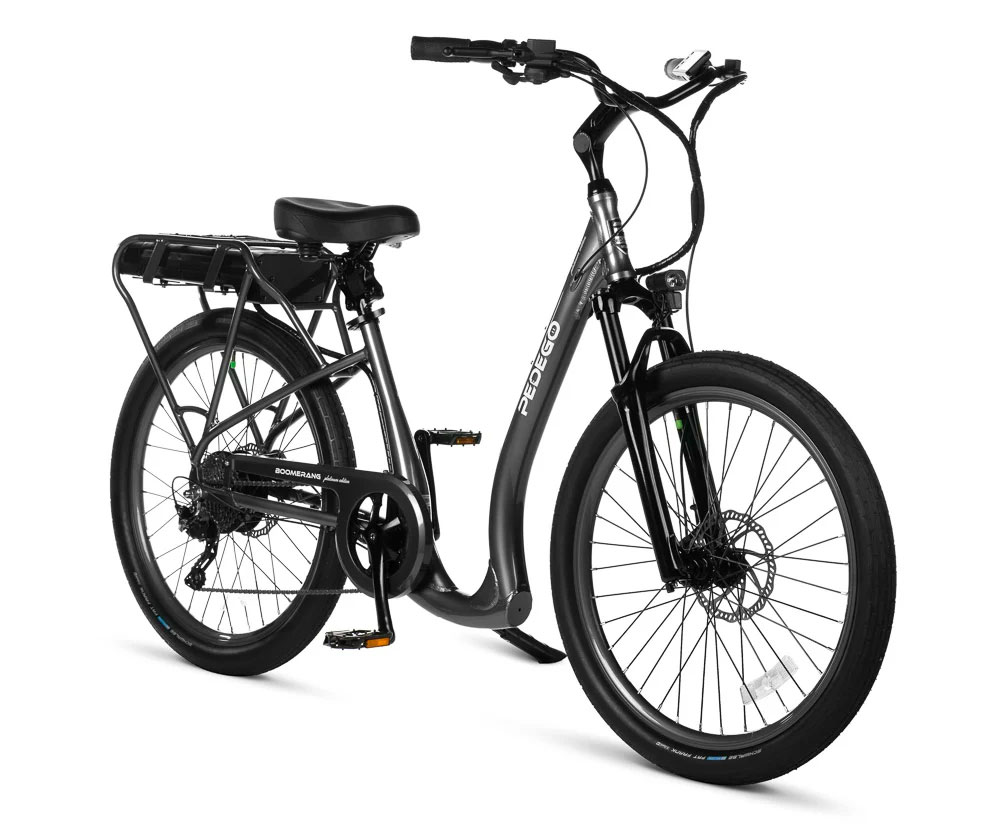 SMOOTH RIDE

A high-end suspension fork allows you to effortlessly glide over bumps in the road. A simple lockout switch saves energy when you don't need the suspension.

STOP ON A DIME

Top of the line hydraulic disk brakes stop on a dime with the greatest of ease. The levers are easier to pull than normal disk brakes, and they feel more responsive.

EASY PEDALING

A larger front chainring and deluxe 10-speed drivetrain provide fluid shifting and comfortable pedaling – even at high speeds.
BREATHTAKING PERFORMANCE
What really sets the Boomerang apart is it's supercharged performance. It's recognized worldwide as one of the most powerful electric bikes on the market, and it's just plain fun and exciting to ride.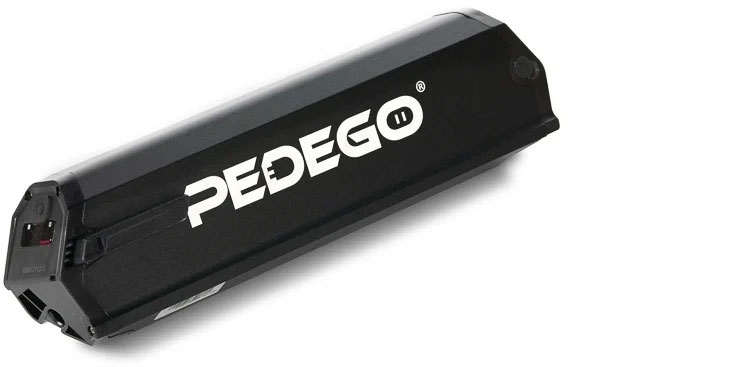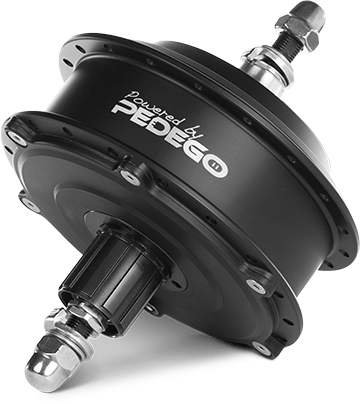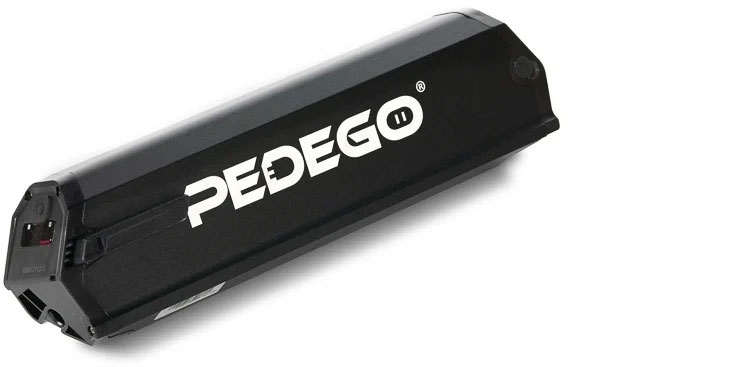 A state-of-the-art 48 Volt battery uses the same advanced lithium-ion cells as an electric car. It weighs less than a housecat and can take you up to 96 km on about 10 cents worth of electricity.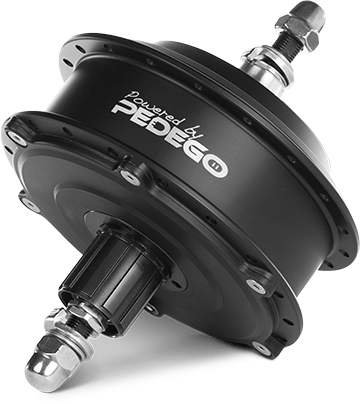 A whisper quiet, 500 watt motor delivers best in class acceleration and hill climbing. The sensation of power it gives you is exhilarating.
Small Details make a Big Difference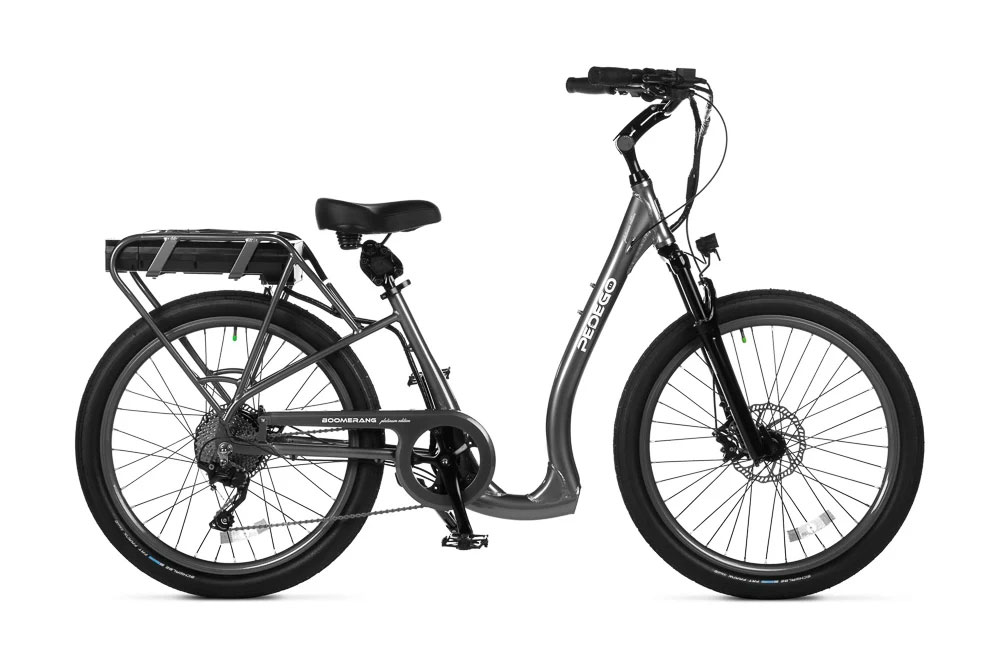 BOOMERANG: PLATINUM EDITION
BOOMERANG: PLATINUM EDITION
"PRICE IS WHAT YOU PAY.
VALUE IS WHAT YOU GET."
Pedego Electric Bikes are not the highest or lowest priced.
They are the greatest value.
SHARE WHAT YOU LOVE ABOUT YOUR PEDEGO!
WHAT CUSTOMERS ARE SAYING
When we say that Pedego Electric Bikes are the best, it's just bragging. But when our customers say it – it's proof!