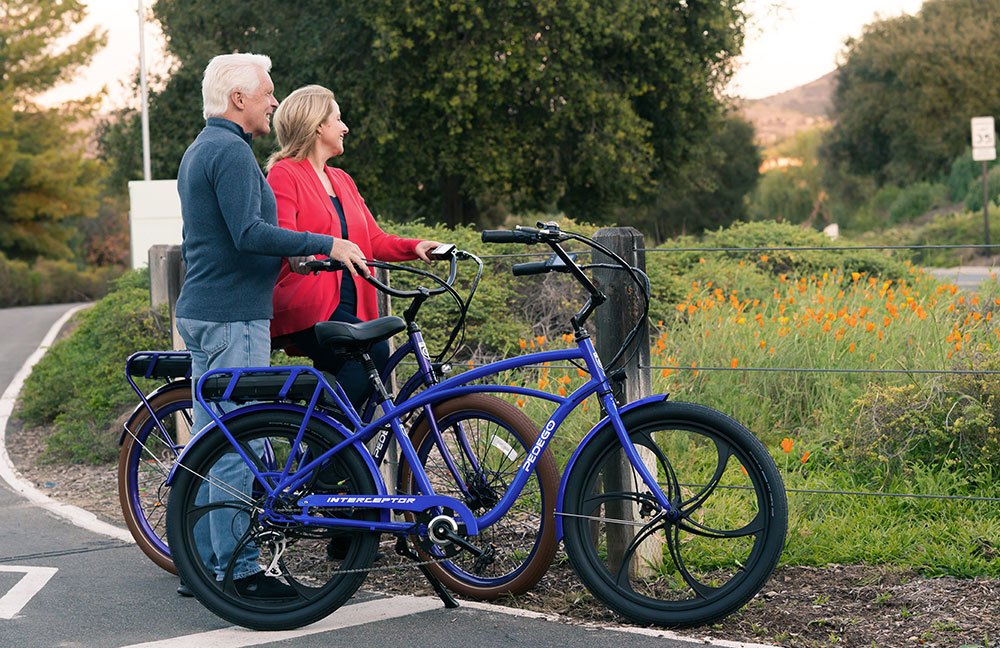 A British study finds equal or more positive health effects for riding an electric bike, compared to riding a normal bike, or not riding outdoors at all.
The study supports the hypothesis that it isn't so much the amount or intensity of the exercise that matters, so whether you ride a Pedego or a regular bike, just getting outside and pedaling provides a health boost to ageing Canadians.
The effect of cycling on cognitive function and well-being in older adults, recently published in PLOS One, examined the cognitive function and wellbeing of people aged 50-83 years.
The researchers split 100 subjects into three groups: non-bikers, regular bikers and ebikers. They asked the subjects to do at least three 30 minute rides per week. Not suprisingly, the group with electric bikes rode for longer time periods each week than the regular bikers (2.39 hours).
The researchers from Reading and Oxford Brookers universities wrote: "Importantly, we showed an equal (if not larger) effect for the e-bike group as well as the pedal cyclists on measures of executive function and well-being."
"Increasing older adults' independence and mobility, reducing isolation and depression, is likely to have a positive impact on their mental health and cognitive function."
The results of the study aren't surprising to us. By riding your electric bike outdoors a few times a week, older people are able to improve their ability to plan, organise and execute everyday tasks.
Read the full abstract here.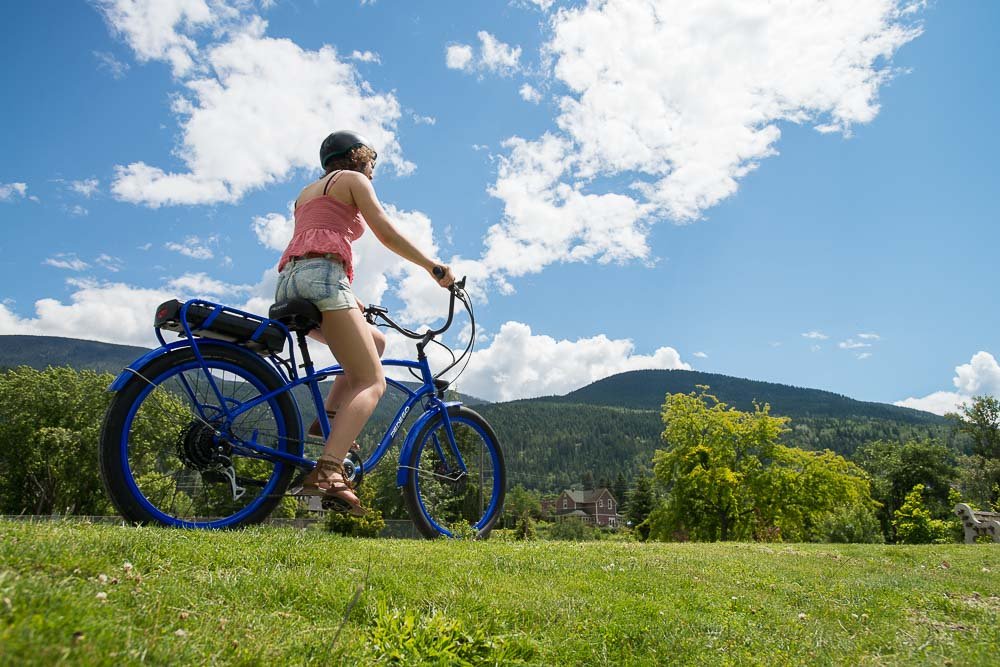 The Province of British Columbia is developing a framework for active transportation called Clean BC. We're at a critical point where government policies will be determined and influenced, and we want you to have a say.
Pedego Electric Bikes Canada has been chatting to the BC government, fellow bikers and the City of Nelson about making transport more active: getting out of cars, and onto bikes. Some of the things we've been advocating for is more bike paths, safe passing laws and waiving the Provincial Sales Tax on electric bicycles (as it is for electric cars and motorbikes).
We attended a Clean BC forum in Nelson last month, along with friends from West Kootenay Cycling Coalition, Selkirk College and Gerick Cycle and Ski. It was our chance to say what electric bike lovers would like to see adopted in the province-wide active transportation strategy.
You don't have to attend a meeting to have input. There is an online consultation until April 15 at https://engage.gov.bc.ca/activetransportation/ You can enter quick answers about how active transport fits into your life, your concerns and challenges, and the most important thing the government could do for your community.
Please, take a minute and lend your voice to this important conversation. Whether we eliminate the PST on electric bikes, or ensure more bike paths and shelters are built (not only roads and carparks), together we can make British Columbia become even more bike-friendly.
In past articles we've written about how electric bikes can help you lose weight. But now a Norwegian study has shown that people on electric bikes are working out for almost the same amount of their ride as people on conventional bikes!
The study was published in the International Journal of Behavioral Nutrition and Physical Activity and the results dispel the myth that electric bike riders are cheaters who don't get exercise on their bikes, something that Pedego owners have always known to be false.
There were differences between electric-assist and pure pedaling: e-bike riders spent less overall time cycling (because they were going faster) and they spent less time in vigorous intensity physical activity (hill climbing) than conventional riders.
However, the study's authors concluded that most of the time on an electric bike was spent in moderate to vigorous physical activity. That's exercise that keeps you healthy and adds up to your weekly requirement for 150 minutes of moderate physical activity.
This is what the study's authors had to say:
"E-biking was faster and less intense, making it suited for busy modern lives. It will get you quicker to work and you might not need a shower. But, on the other hand, less time spent cycling at a lower intensity is not ideal as most people are inactive. However, most of the time spent cycling on both the E-bike and the conventional bicycle, in both routes, was spent in MVPA (moderate-vigorous physical activity)."
Sure, to get the same health benefits from an electric bike as from a regular bike you need to ride more often and longer distances, which is something that Pedego owners don't have a problem doing, because, well, Pedego ebikes are so fun to ride! And if you want a high intensity work out, grab a normal bike and ride uphill or take a spin class.
But overall the Norwegian study found that the level of physical activity that people get riding an electric bike is significant, and this was multiplied if people replaced a sedentary activity like motorized transport with riding an e-bike.
Spoiler alert: the biggest e-bike benefit of all is ditching our addiction to cars. The study found switching from cars to electric bikes for commuting will significantly increase levels of physical activity resulting in more individuals meeting their doctor-recommended amounts of physical activity.
So there it is. Sweat less, get there faster, and get the same amount of moderate exercise as on a normal bike. But what do you think? Do owners of electric bikes get as much fitness as owners of regular bikes? Leave your comment below.