Pedego Patroller electric bike launches for law enforcement, security and safety officers
March 28, 2019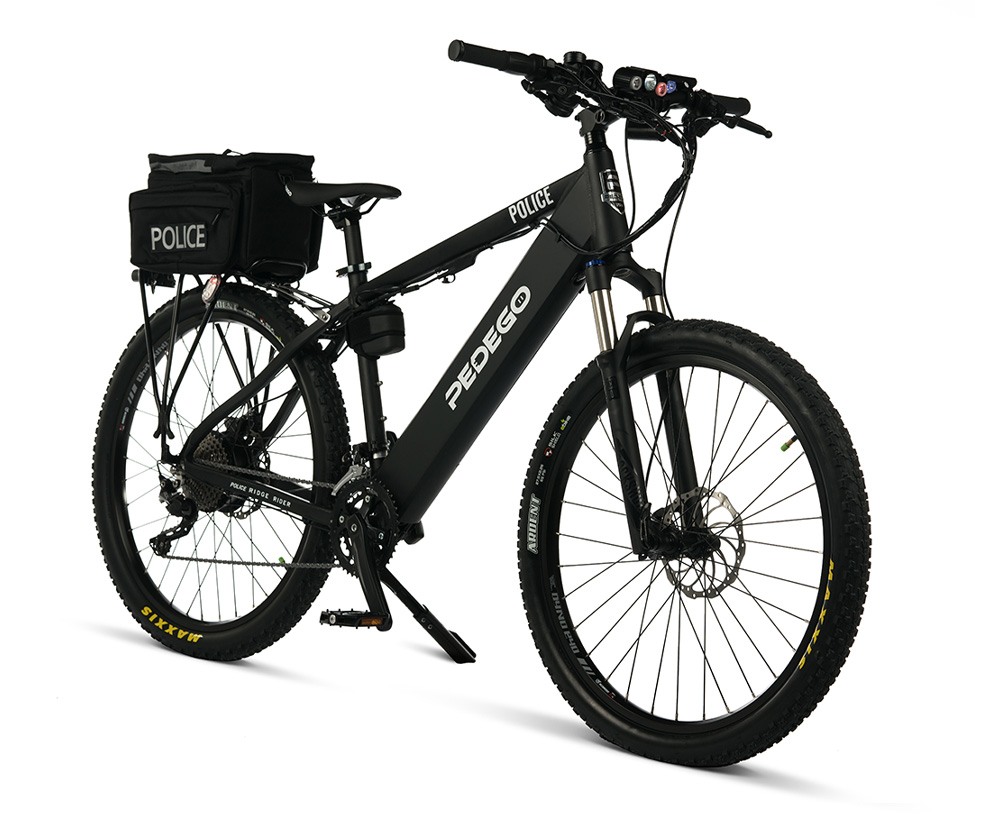 Pedego Electric Bikes has launched a purpose-built police bike, a beefed-up version of its most popular electric mountain bike. It is available now from Pedego stores across Canada.
Pedego's new Ridge Rider: Patroller Edition will be the perfect tool for enforcement officers. The Patroller Edition includes lights, sirens and equipment needed for police, security and first responder fleets. It has a 48 volt lithium ion battery, 20-speed drivetrain, front suspension, 27.5″ wheels for stability, knobby tires and hydraulic disc brakes.
"Law enforcement officials recognize the need for off-road vehicles that provide the ultimate in performance while limiting the carbon footprint. Now, there's a new sheriff in town with Pedego Patroller electric bikes," said Don DiCostanzo, CEO and co-founder of Pedego Electric Bikes.
See the full press release from Pedego here.