The Bear & Gillian's big bike tour of New Zealand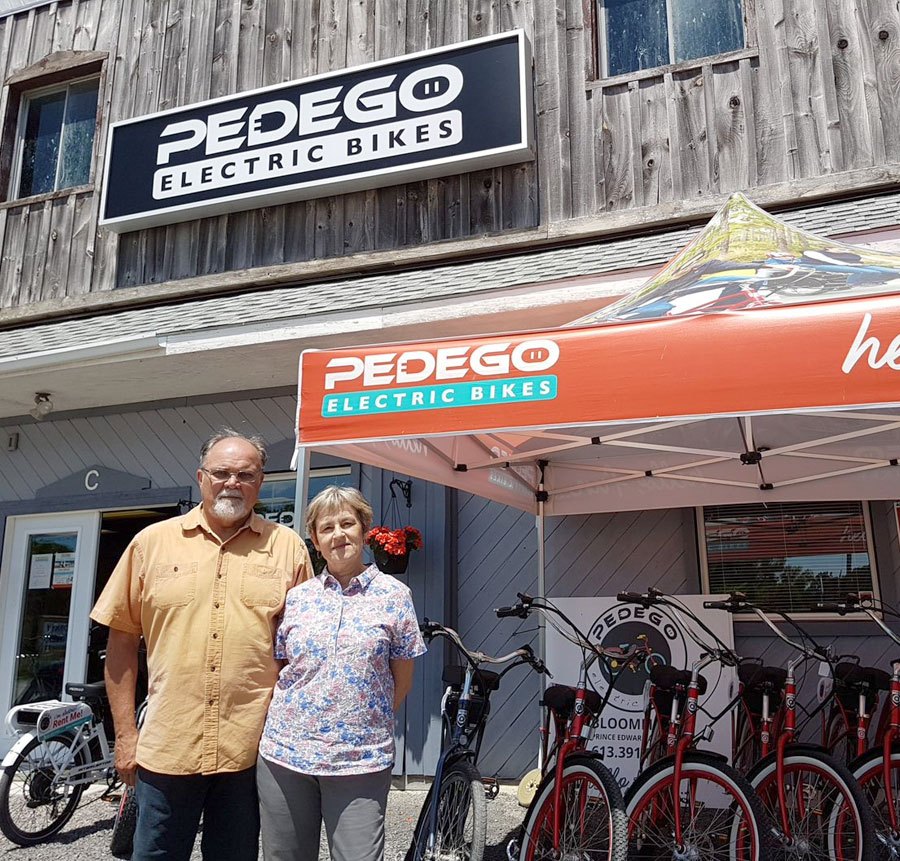 They say that riding a tandem bicycle is a great relationship tester, and the owners of Pedego Prince Edward County can attest to that.
Patrick (Bear) and Gillian Maloney have owned three tandem bicycles, they've ridden them all over the world, and now they are the premier destination to rent electric tandem bikes in Canada.
"Prince Edward County is a lovers' paradise. The picturesque farm and vineyard back roads, Sandbanks Provincial Park and the 46 Kilometre Millennium Trail make it perfect for falling in love while tandem biking," Bear says. "Though New Zealand isn't a bad place either!"
In November 1979 Bear and Gillian made front page of the national newspaper when they started a five month tandem tour of New Zealand. They flew from Canada with a Lejeune tandem bike in a giant box.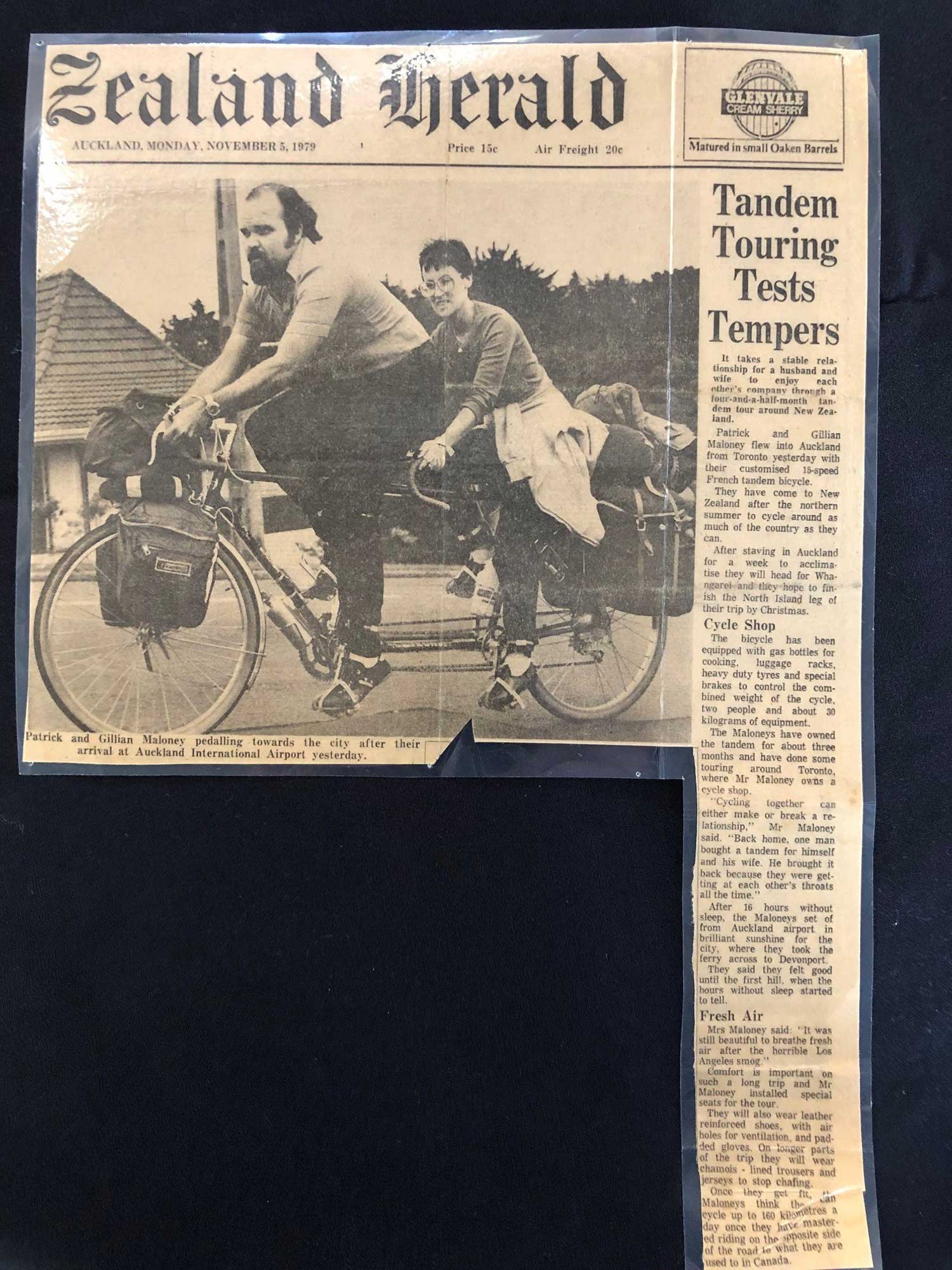 Bear was working at Bicyclesport Toronto, so he didn't have any trouble reassembling the tandem in Auckland. And they were off on a 3600 kilometre biking holiday of both islands.
The best thing about biking in New Zealand was the spectacular scenery and the people they met. The worst thing was the hills, the headwinds and the rough road surfaces.  They had quite a few flats in the first few weeks until they changed to heavier treaded tires. Most arguments were around communications between captain and stoker regarding bumps, gear changes and speed. Of the 20 million sheep in New Zealand, the Bear says they probably saw or shared the road with about 2 million of them.
The Maloney's sold their Lejeune tandem to Buds Bike Shop in Rotorua in 1980 at the end of their New Zealand tour. They replaced it with a custom-built Mariposa tandem (Toronto builder) which better accommodated their disparity in heights. They rode this bike on many trips in the USA and around Ontario on tours with the Toronto Tandem Club. They own it to this day and it's on display at their Pedego Electric Bike store in Bloomfield, Prince Edward County.