Travel the Big Qualicum River Trails with your Pedego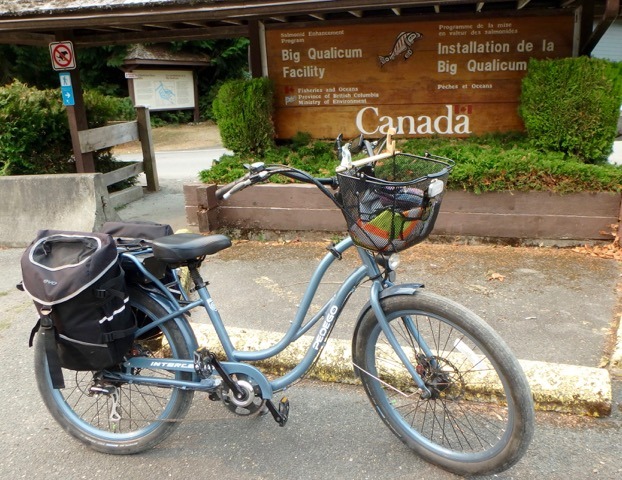 Lynn and Mick, two of our Pedego customers had a lovely time in April, 2018 exploring the Big Qualicum River trails with their Pedegos and fishing gear. Thank you, Lynn and Mick, for sharing this story with us so others can learn about and enjoy these amazing trails!
By Lynn & Mick
One of Vancouver Island's hidden treasures are the trails around the Big Qualicum River starting at the hatchery. You can hike or bike a well maintained 12 kilometre road or a series of scenic trails along the river.
Surreal as well as serene, most of these well maintained trails at Big Qualicum River are an easy and comfortable ride on a Pedego bike. There are numerous spots along the river to wet a line or just stop, relax and cool your feet. Enjoy the ride through the towering, moss-covered Red Cedar trees and soak up what nature and Pedego bikes have to offer.
More Info on the Trails
From the Nanaimo Regional District website:
The trail starts at Big Qualicum Hatchery and follows the 10 km-long, gravel hatchery service road the length of the river. Amble along under the riverside tree canopy, explore the Fisheries and Oceans Canada hatchery complex and catch the action when the salmon spawn in the fall. It's a great level route for family cycling groups. Note that the trail ends before Horne Lake Caves Rd, a narrow active logging road unsuitable for walkers and cyclists.
Explore the Big Qualicum River trails – find out more info on the Nanaimo Regional District website.
How To Get There
This Regional Trail is located in Qualicum Bay. Parking is available at the Big Qualicum River Salmon Hatchery on Fisheries Rd (off Horne Lake Rd between Hwy 19 and Hwy 19A).