Cal Whiting Opens Pedego Electric Bikes Calgary
Pedego Calgary owner Cal Whiting has a history of taking jobs and starting businesses that allow him to ride bicycles. The avid mountain biker started out as a photographer before switching lanes in the mid-90s to become a bike messenger. He now owns a mail management and shipping company in Calgary, and while some of his couriers still ride bikes, he no longer works on a bike. Instead, he's started another business selling bikes. He says opening a Pedego Electric Bike store will help him, and his customers spend more time riding and he couldn't be happier. We recently had a chat with him about life and bicycling.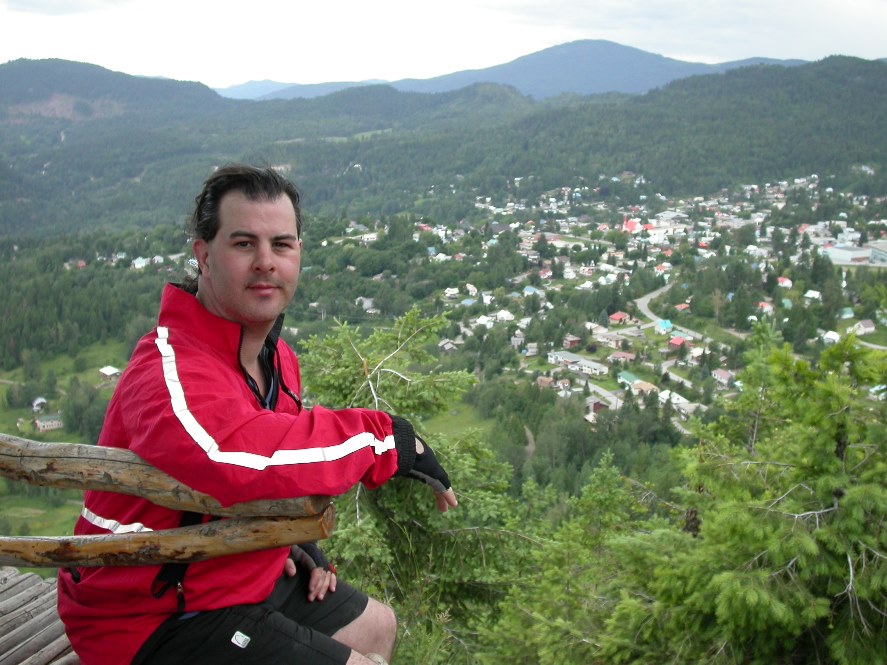 Hey Cal. When did your love of bikes start?
I grew up on Vancouver Island riding all kinds of crazy clunkers and got hooked on BMX and road bikes in junior high school. I got my first (all steel) mountain bike while at photography school in Victoria and remember bike touring to Salt Spring Island on it. I fell in love with big mountain riding when I moved to Alberta, but all our rides consisted of four hours of climbing for 45 minutes of descending. I've always loved the downhill flow, but with a Pedego going uphill is fun now too!
Why did you decide to open a Pedego Electric Bikes store?
To support my Pedego habit! Seriously, so I can ride more bikes, have fun, and get paid doing it. That was the reason I became a bicycle messenger at 25, and my motivation is the same 25 years later. That's the beauty of electric bikes, they allow you to keep riding and having fun.
What was your first experience with a Pedego bike?
I read an article about Pedego in Electric Bike Action. I was in Victoria visiting my Mom last year and spotted a Pedego store there. I checked it out and thought that the branded store model was cool. They didn't have any bikes for rent as it was still pre-season, so I phoned Mike Clyde (of Pedego Canada) and visited him in Nelson, BC. for a test ride. I bombed up and down the very steep hills all around his place on the Ridge Rider and I was sold.
Calgary is a big city. Where are you located?
We're downtown in the Eau Claire Market beside Prince's Island Park and the Bow River and on the bike pathway which runs for hundreds of kilometres all around the city. From our store you can ride a quick loop to Edworthy Park and back or go East to visit the Calgary Zoo and beyond.
Where do you like to ride your Pedego?
Everywhere! I live by Nose Hill Park, where the land is left over from the glacial age and there are some sweet single-track trails for mountain biking. To the south is Fish Creek Park which has tons of paved paths. The Glenmore reservoir also makes for a phenomenal loop and takes you past Heritage Park Historical Village. Bragg Creek is my favourite place to take my Pedego Ridge Rider, and there is also world class biking in Kananaskis Country and in Canmore and Banff too. I can't wait for the new 2018 Pedego Elevate dual suspension mountain bike to arrive!
We heard that your Dad was kinda famous.
He (Aussie Whiting) was a successful press and sports photographer in Montreal and met and photographed a lot of famous people during his career. I followed him around and took my first front page newspaper shot at 14, so caught the photography bug early. When Dad passed away in 1989 I covered his job briefly but headed back out west when the newspaper folded.
OK, back to the store. Why do you think Calgarians need more electric bikes?
Because Pedego electric bikes are a blast to ride! They will get you off the couch, and you'll get out of urban congestion and out of traffic faster riding a Pedego. In Calgary, we've got a lot of residential towers in the inner city and many people are now living without a car. They can use a Pedego electric bike as a viable alternative to get around.
Your store is opening for Bike to Work Day 2018. What can we expect?
Pedego Calgary will be a venue for people to not only see but also experience Pedego electric bikes. Most people don't know much about them, and while we can answer all their technical questions, it isn't until you try one for the first time that you really get it. The smile says it all.
If your company was an animal, what would it be?
A moose, running (and biking) wild in the Canadian Rockies.