How To Commute Safely By Electric Bike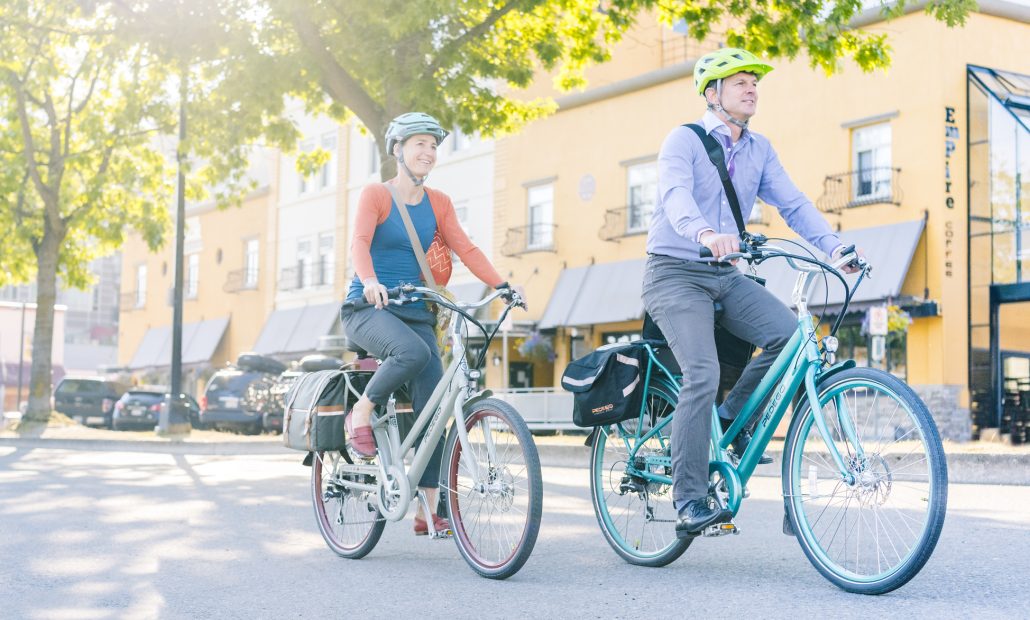 More and more Canadians are turning to electric bikes as a great way to commute to work and school. That's because it doesn't require any expensive and polluting gasoline, it's easy to find parking and, above all, it's fun! A lot more fun than sitting in a traffic jam, at any rate.
Before joining the ebike commuting revolution, there are some things that every electric bike rider should know about. For example, because electric bikes are relatively new on the commuting landscape, it's important to realize that some drivers won't appreciate how fast you can go. They simply see you as riding a bicycle and make assumptions based on the speed of a typical bicycle rider. However, as we all know, electric bikes can go much faster than regular bikes, especially up hills. So be a defensive rider and anticipate those drivers who may see you but who may pull out in front of you anyway because they're expecting you to be going a lot slower.
With the help of Hub Cycling and Momentum Mag, we've compiled these 20 other tips to help you commute safely in Canada via electric bicycle: