Retired and Travelling Couple Choose Pedego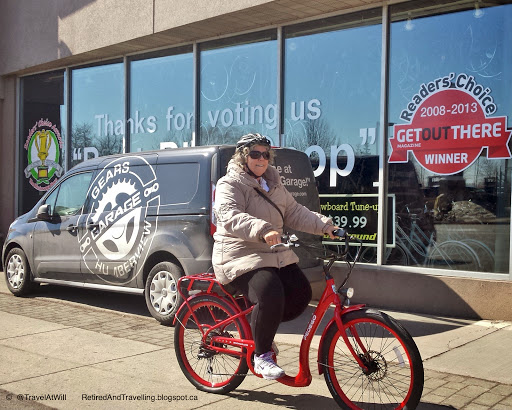 Last March Pedego Electric Bikes Canada had the pleasure of attending the Toronto International Bicycle Show, the largest bike show in the country. It was an amazing experience – the venue was huge and we met so many people and enjoyed seeing how excited they were to take test rides around the indoor track that was sponsored by Gears, one of the best bike retailers in Ontario. (In fact, Gears did a great job bringing electric bikes into the mainstream with their efforts at the show.)
One couple in particular stood out as there were asking very in depth questions and seemed to know a lot about electric bikes. Turns out they had been researching them as an investment and had seen and tried a few different models during their travels around Europe. When they returned to Canada they began looking at different options and a Pedego electric bicycle was one of them.
It wasn't until after our conversation that I learned Linda and David had a popular blog called Retired and Travelling and that they were planning on writing about their experience shopping for electric bikes. When we finally read their post, we were blown away by how in depth, articulate and well-researched it was. Entitled "Is Riding an Ebike Just Too Lazy" Linda writes about the different models they'd seen and how she drooled over the "candy red Pedego eBike…It looked so sleek and European!" She then goes on to discuss the merits of electric bikes and how they've helped them keep riding the lakeshore trails near their Toronto home.
"I found my cherry red Boomerang bike in the front window and we got it set up for a test ride on the surrounding quiet streets leading down to the lake," it says in the blog. "It was quite windy and the ride back had a gentle incline so I was able to take the bike through the paces both with no power and with increasing pedal assist power settings. The fatter tires and generally heavier bike absolutely rode at a slower coasting speed than my current bike but I would have no problem riding the bike with no power. The pedal assist gave me just that extra push when I needed it. While it was a less precision ride, it would do fine for the typical kind of cruising we did. And when I put it on full throttle, I could sit back and let the bike go! I had my bike selected."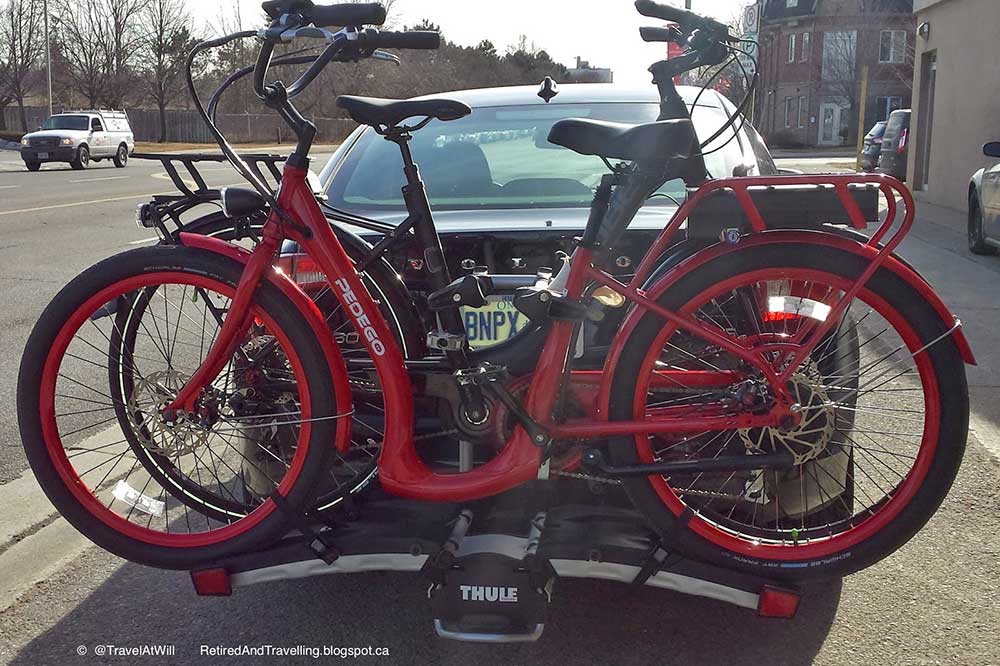 The blog continues by discussing the criteria Linda and David were looking for and their opinion about whether an ebike might be right for you. They end by determining that they "can now ride when it is windy and on a course that has some hills. We can take our eBikes to other scenic locations and know that we can do a gentle but longer ride." In other words, there's nothing lazy about them! To read more of their excellent story, log on to Retired and Travelling.
And if you are living in Canada and looking for a fun electric bike, consider a Pedego Electric Bike. Contact us at info@pedegocanada.com or call 1-888-777-2066 anytime. We look forward to hearing from you!