William Shatner Loves Pedego
October 25, 2017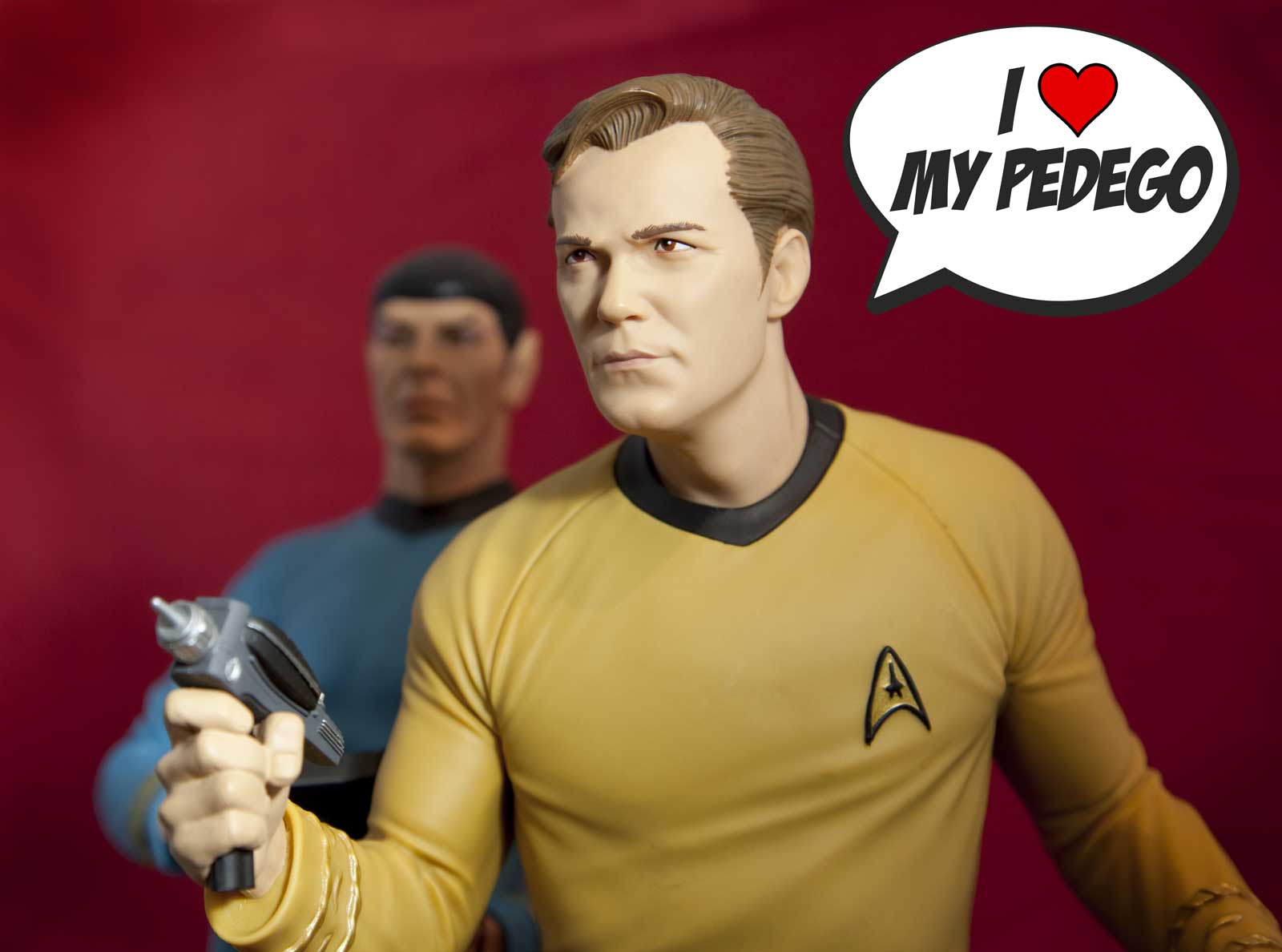 William Shatner is best known for his role as Captain James T. Kirk on the hit TV and movie franchises Star Trek, but did you also know he's originally from Canada and loves to ride his Pedego electric bike?
William was born in Montreal, Quebec on March 22, 1931, making him 86 years old this year! He attended McGill University, where he graduated with a Bachelor of Commerce degree, and his first job out of school was business manager for the city's Mountain Playhouse. From there he joined the Canadian National Repertory Theatre in Ottawa and his acting career flourished on the stage and screen. He's been the recipient of multiple awards including an Emmy, a Golden Globe and he has a star on Hollywood boulevard.
Today William lives in Southern California and regularly spends time with his extensive family. He loves nothing more than getting together with all of them for family dinners, get-togethers on the beach and during fun rides on their Pedego electric bikes.
Of all the experiences William's family have shared together, Pedego-ing has a special place in their hearts because it's fun for the entire family and it brings them together more than anything else. "We've gone on many adventures," William recalls, "none more joyful than the electric Pedego bike."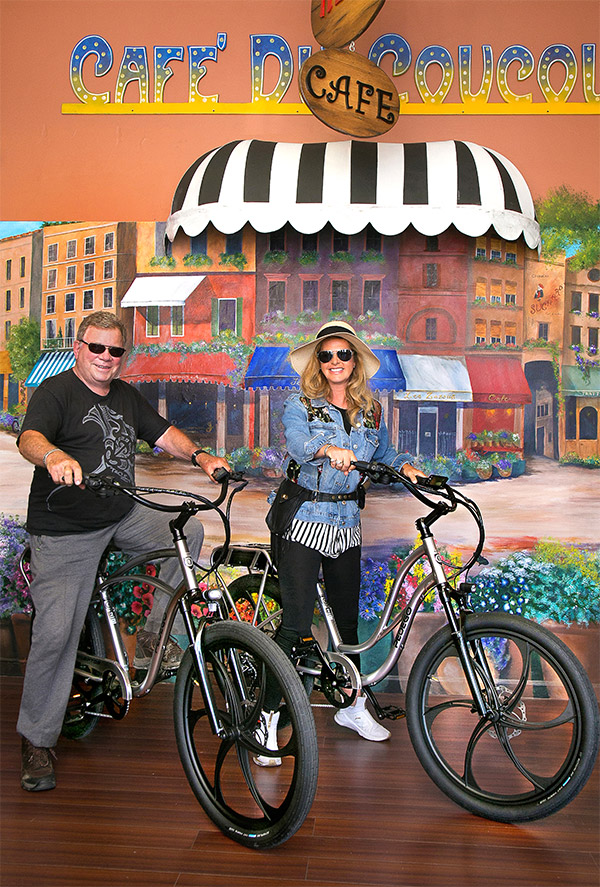 William and his wife, Liz, fell in love with their first pair of Pedego Electric Bikes back in 2012. Today, the family owns 16 of them: everything from the beautiful Platinum Step-Thru Interceptor to the sporty Ridge Rider. "The first thing that comes to mind with Pedego is the ease with which you can use it," he says, "It's so easy! It's simplicity itself."
The grandkids call William "Papa," but it's hard to pick the adults out of the crowd when they're out Pedego-ing together. They all giggle and race around like unruly schoolchildren.
"It's great because I can keep up with the twenty-year-olds in our family," William says. "In fact, if the truth be known – I go a little faster!"
William has gone far since his humble beginnings at the Mountain Playhouse in Montreal, Quebec. In fact, some would say he's travelled to other worlds! But we're excited that the Pedego electric bike has made such a positive impact on his family gatherings and we hope he has many more years of racing his children and grandchildren up and down the boardwalks of Southern California.
Happy Pedego-ing from all your fellow Canadians, William!