10 best islands to bike around in Canada
August 20, 2019
Canada is known for its enormous coastline, where forests plunge into fjords and icebergs bump into rocky outcrops. It's also known for having the world's largest freshwater lakes, dotted with islands. It's no wonder ferries in Canada transport almost as many people each year as planes and trains. So if you have an electric bike, take advantage of your efficient mode of transport, jump on a boat, and cycle around one of Canada's top 10 best islands to bike!
Gabriola & Saltspring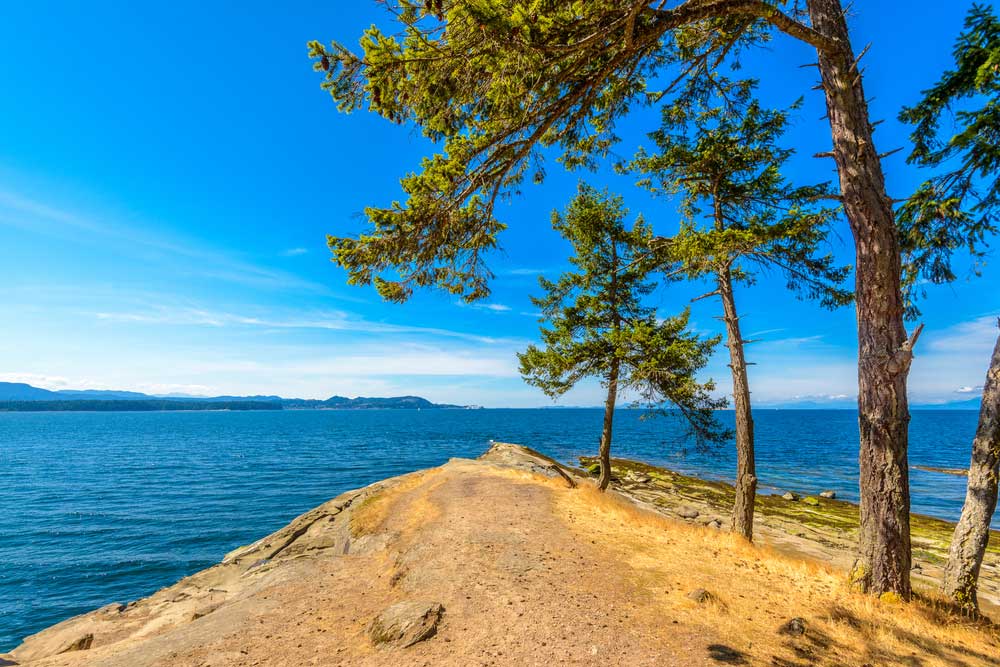 Ok, ok, ok, so the Gulf Islands are plentiful and it is hard to pick favourites. Salt Spring and Gabriola islands are equally great for electric biking. Gabriola is opposite Nanaimo and you can rent a bike from Pedego Nanaimo and ride all the way there and back. Saltspring Island is served by two ferries, so take your pick of where to load your bike. Both islands are full of artists, farmers and hippies, and provide beautiful beaches, seaside stops and the best islands to bike.
Denman-Hornby combo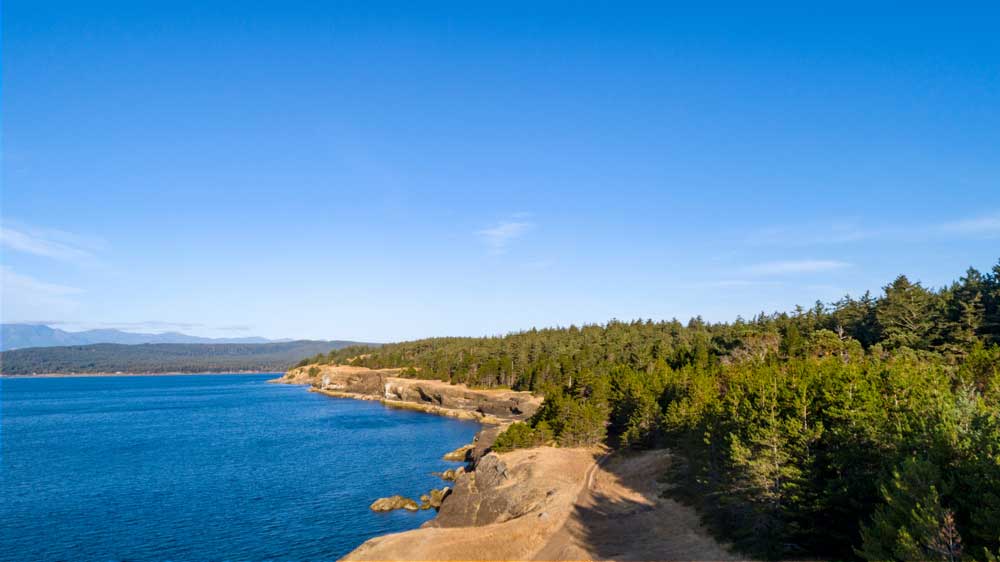 Denman and Hornby go together because you have to ride your electric bike onto ferry to Denman Island, then pedal along pretty pastoral roads, to reach Hornby ferry. There's only one road on Hornby that winds past a bakery, fruit stands, a quaint wooden community centre and ends at the mountain bike trails along Mt Geoffery Escarpment. Helliwell Cliffs are another great place to explore by bike and avoid the gridlocked parking at the peak of summer at Tribune Bay.
Bowen Island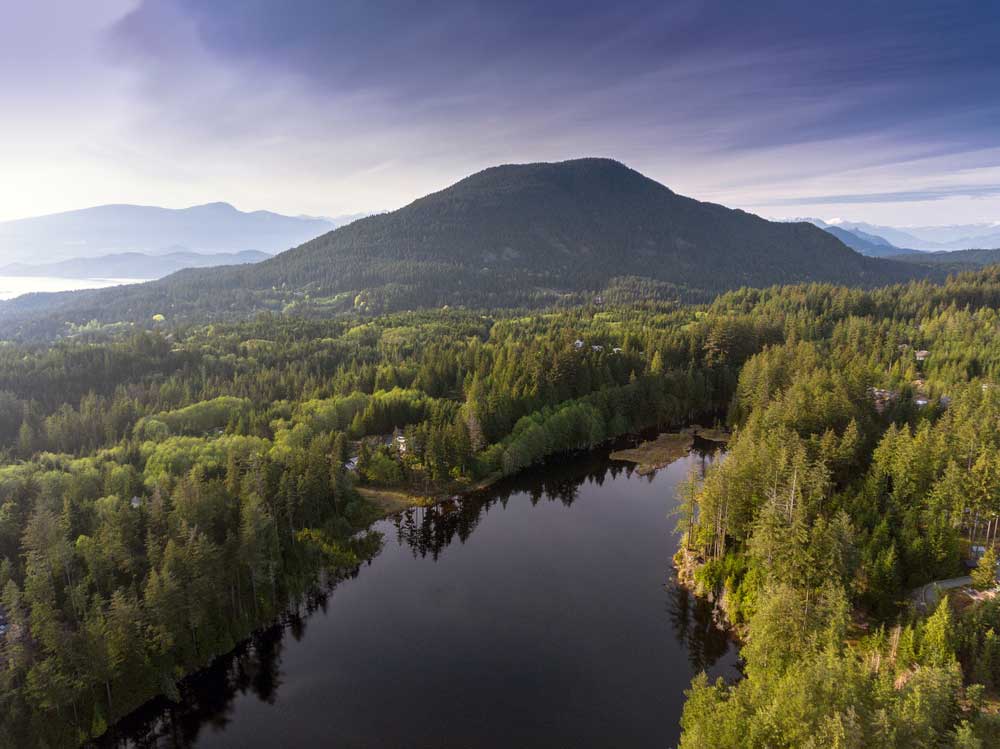 Rent an electric bike from Pedego Vancouver or drop your Pedego in for a service before heading to Bowen Island, because Colin is an island biking expert. From the best spots to ride to for a picnic, to the sunset views for sipping G&Ts, the Pedego Vancouver bike mechanic knows them all. His soft spot for Bowen means he is over there often in the summer. It's an easy ferry ride from Horseshoe Bay to Snug Cove.
Newfoundland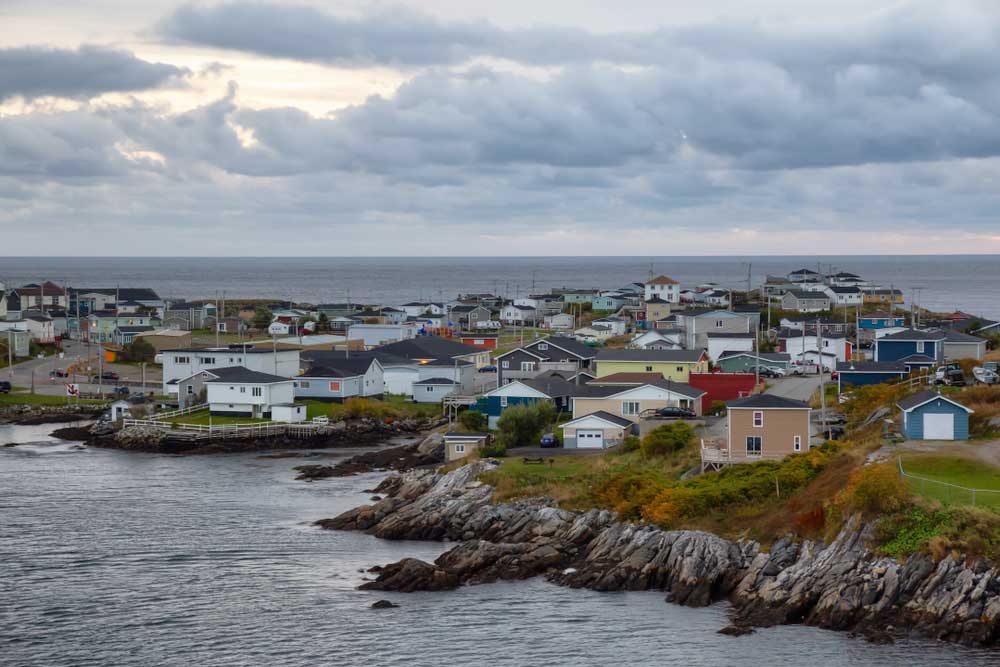 When it joined Canada in 1949, Newfoundland became Canada's fourth-largest island (the first three are in Nunavut). For that reason, we're not suggesting you ride around the whole island… although an electric bike would certainly help with the hills! There are plenty of great places to ride that capture the essence of Newfoundland, such as the Irish Loop past Chance Cove, through the barrens which begin near St. Vincents and end near Cappahayden. No one knows headwinds like Newfoundland, and an electric bike takes the pain out of pedalling into a howling sou'wester. Or ride the Newfoundland T'Railway from Channel-Port aux Basques in the west to St. John's in the east. Take in breathtaking coastal views in Gros Morne National Park, a world heritage site with trails that have views of the Long Range Mountains and glacially-carved fjords.
Prince Edward Island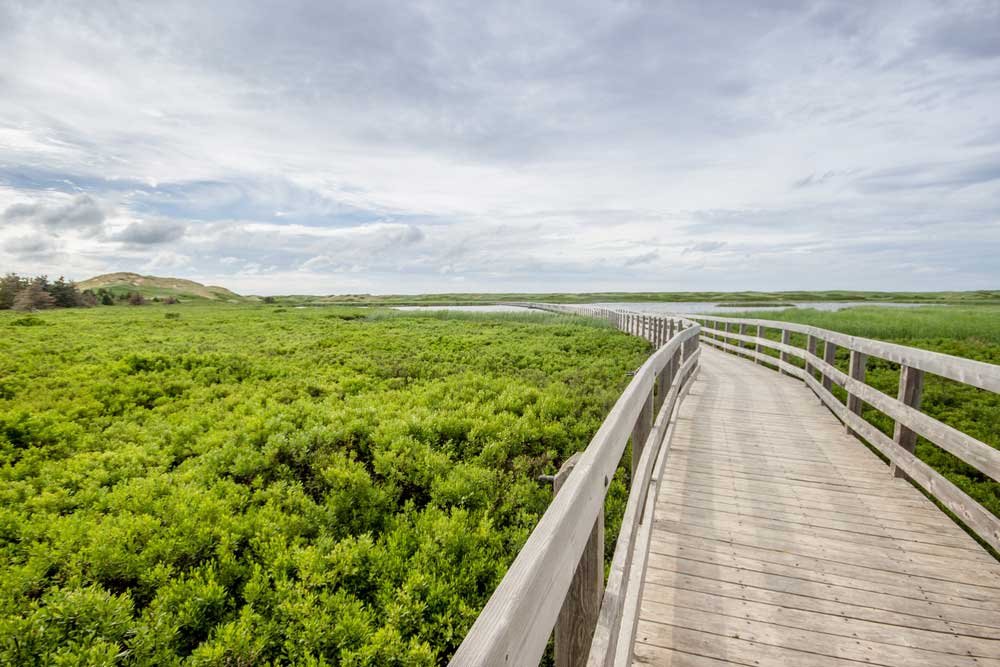 It isn't possible to ride over the bridge to PEI, but once you get your electric bike onto the island, you can ride it everywhere. From Charlottetown to Mt. Stewart, along the Cabot Route, to Greenwich and through the Tyne Valley are all top rides. You'll pass fields of strawberries and potatoes, see lobster boats at work, and catch a glimpse of the famous Green Gables from the comfy saddle of your bike. If you need to pick up a Pedego on your trip across to this gorgeous part of Canada, stop at Pedego Fredericton in New Brunswick.
Isle-aux-Coudres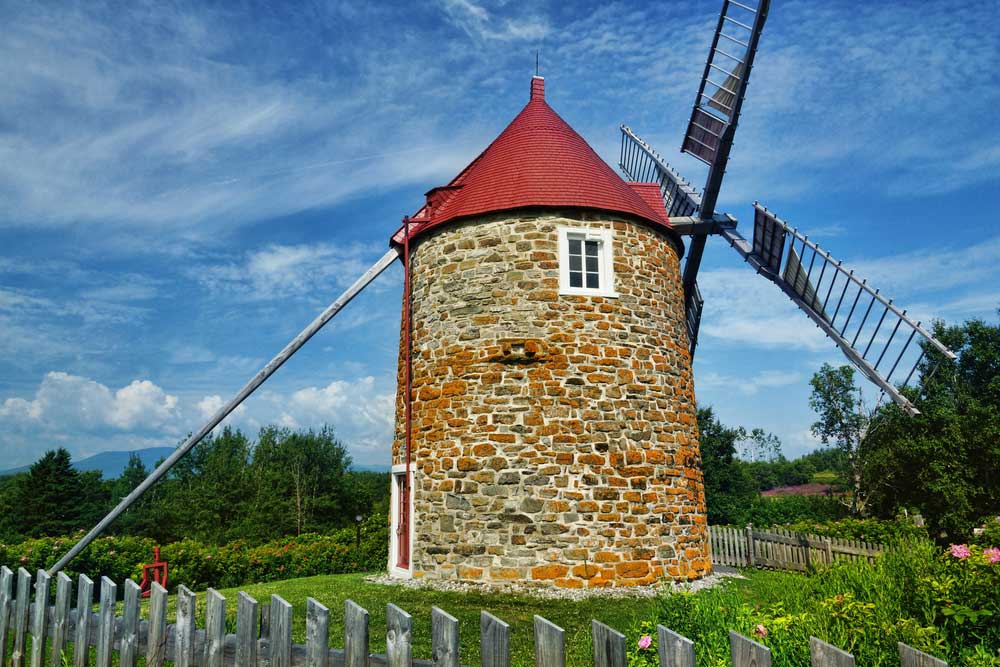 On an electric bicycle, there's no need to sweat on the steep climb from the ferry wharf, and it won't matter if you circumnavigate the island counter or clockwise. The pleasant 24km ride takes you past beaches, campsites, craft stores and charming landscapes. The ferry is free for cyclists and kitesurfers. Be sure to taste some of the island's famous ciders, and the poutine isn't bad either.
Pelee Island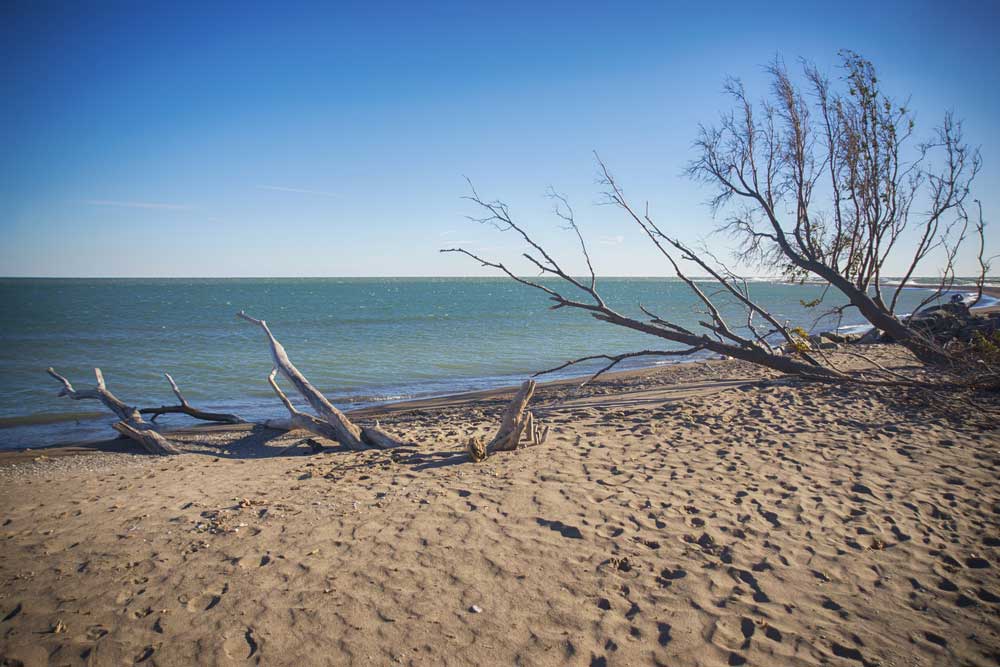 Ride a 28km loop following the Lake Erie shoreline all around Pelee Island. The route travels quiet country roads, through farmland, vineyards and natural areas, half paved and half unpaved. From the bike, you can access beaches, forests, sand dunes, marshes and alvars found nowhere else in Canada. Look for rare water snakes, salamanders and spotted turtles at Fish Point and Lighthouse Point nature reserves. Stop at Pelee Island Art Works, a collective with over 70 local artists, and Pelee Island estate, Canada's first commercial winery.
Quadra Island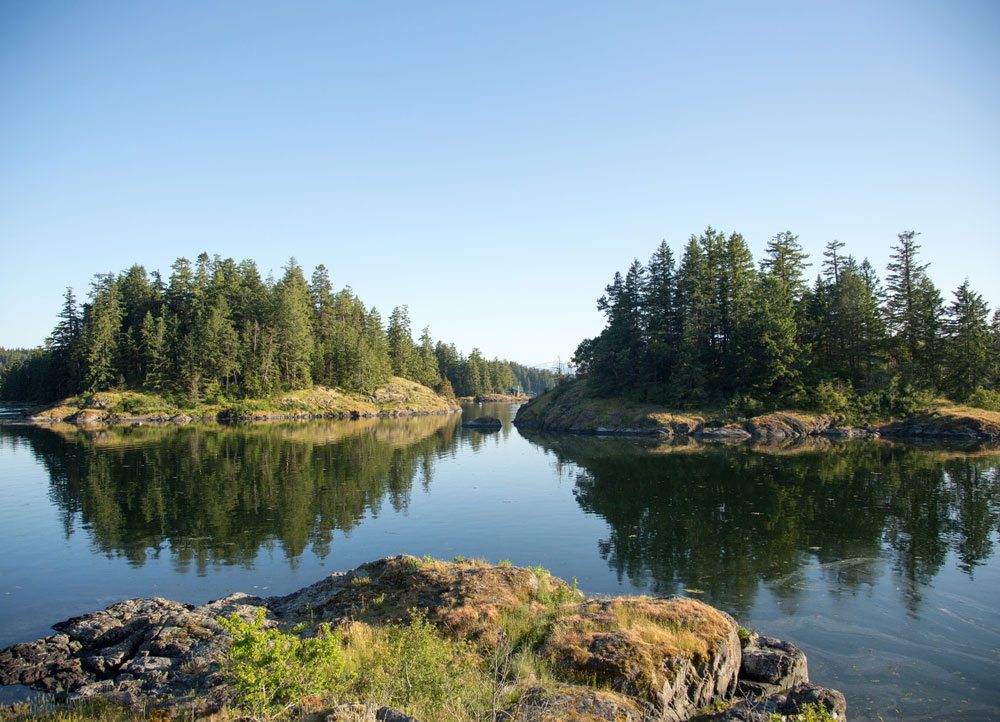 Quadra Island lies between Vancouver Island and the mainland. It literally creates the passage that all ships sailing to Alaska take: Seymour Narrows. You can ride across to Quadra on BC Ferries from Campbell River, and keep your eyes peeled for orcas and humpbacks on the 15-minute crossing. Crossing from Quathiaski Cove to Heriot Bay is a pleasure, and you can keep cycling to the wild north of the island past Hyacinthe Bay to climb Chinese Mountain. After this, you might want an electric mountain bike! On the southern tip of the island, you can cycle on paved roads to the Cape Mudge lighthouse and the island's only winery. And there's a fantastic First Nation museum at Cape Mudge with friendly staff if you can spare enough time to do it justice.
Manitoulin Island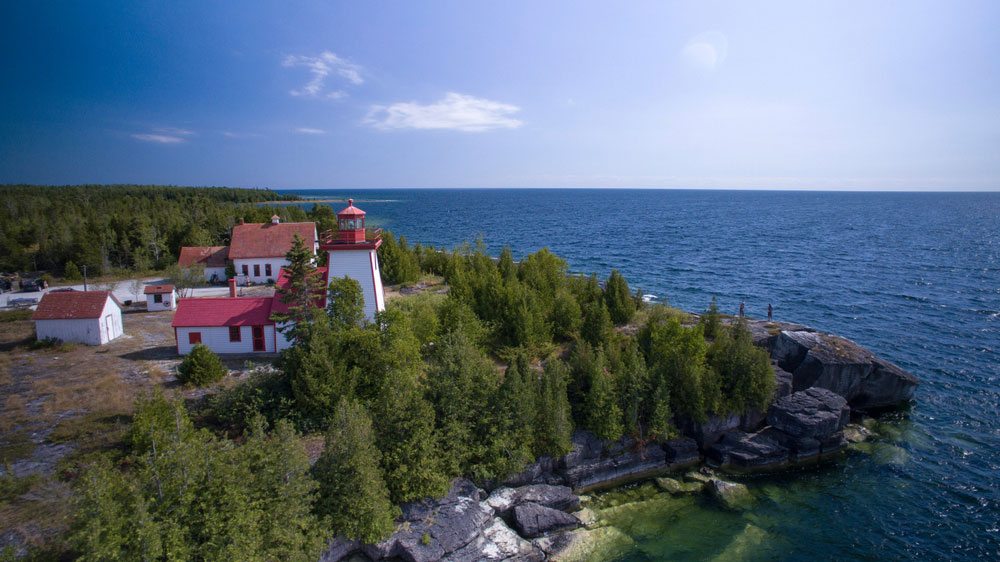 If you find yourself on the outside looking in when the popular (and often sold out) Manitoulin Passage Ride comes around in June, there are plenty of other opportunities to get out and explore Manitoulin Island by bike. Manitoulin Islands Cycling Advocates have four scheduled departures for their Alvar Treasure Rides in 2019. These all-inclusive guided tours are a perfect way to experience the local charm and hidden gems of the world's largest freshwater island and a destination that is quickly becoming one of Ontario's hubs for cycling.