Announcing Canada's Newest Pedego Store
We're excited to announce that Prince Edward County, one of the most popular vacation areas in eastern Ontario, is now home to the newest Pedego store. Prince Edward County is one of the most beautiful areas in Ontario and a paradise for electric bike riders. Located just West of the city of Kingston on a peninsula that reaches out into Lake Ontario, Prince Edward County boasts sandy beaches, quiet country roads, dramatic vistas, quaint towns with 19th century architecture, apple orchards and vineyards. Plenty of bicyclists visit this area every year but because of the occasional hill (such as the one leading to the beautiful "Lake on the Mountain") an electric bike is the perfect way to travel and see the sites.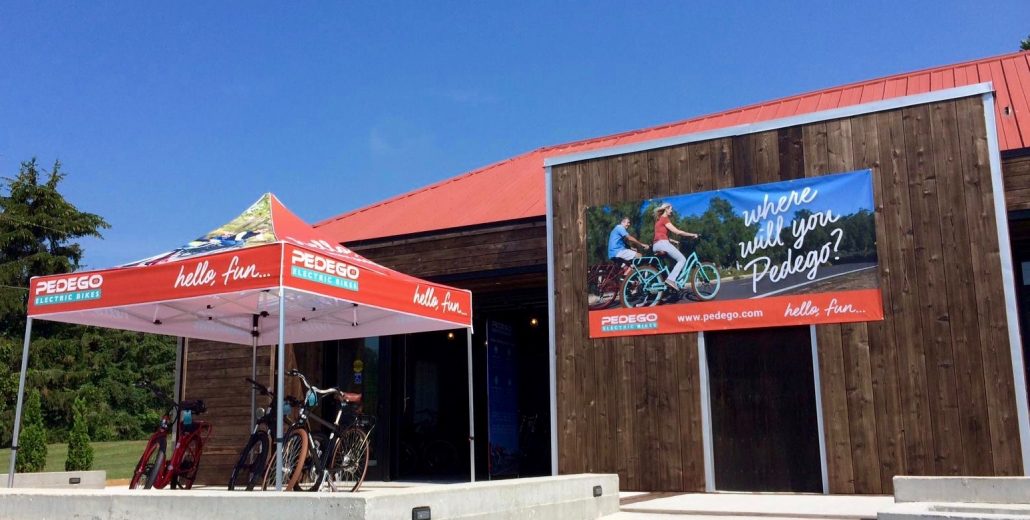 That's why it's so exciting there's now a local dealer of electric bicycles in the region, namely Pedego Prince Edward County, which features the full line of Pedego electric bikes. Test rides are always free, or you can rent an electric bike and experience riding a Pedego on any of the rural lanes, through the two wildlife reserves or around the three provincial parks located in the area.
Drop by or contact Pedego Prince Edward County today and plan your trip to the best electric bike destination in eastern Ontario. It should also be noted that this area is close to the largest cities in Canada! It's only a 2-hour drive from Toronto, a 2.5-hour drive from Montreal and a 3-hour drive from Ottawa.
Owners Gillian and Pat (Bear) Maloney say they're excited to be representing the best-selling electric bike brand in North America and they can't wait for you to take a test ride on the quiet roads in the region that wind through apple orchards, beaches, vineyards and towns. Drop by and say hi!
Pedego Prince Edward County
106 Main Street
Bloomfield, Ontario
905-650-4451
Store hours are:
Monday:
closed
Tuesday
10-5
Wednesday:
10-5
Thursday:
10-5
Friday
10-5
Saturday:
10-5
Sunday:
10-5