Top-selling Pedego Ebike Models of 2022
December 20, 2022
Electric bikes are soaring in popularity! Last year was one of the best ever for ebikes in Canada with Pedego selling some of the top models on the market. In case you want to know what your friends are riding, here are our top five electric bikes of 2022!
Introducing Top-selling Pedego Ebike Models of 2022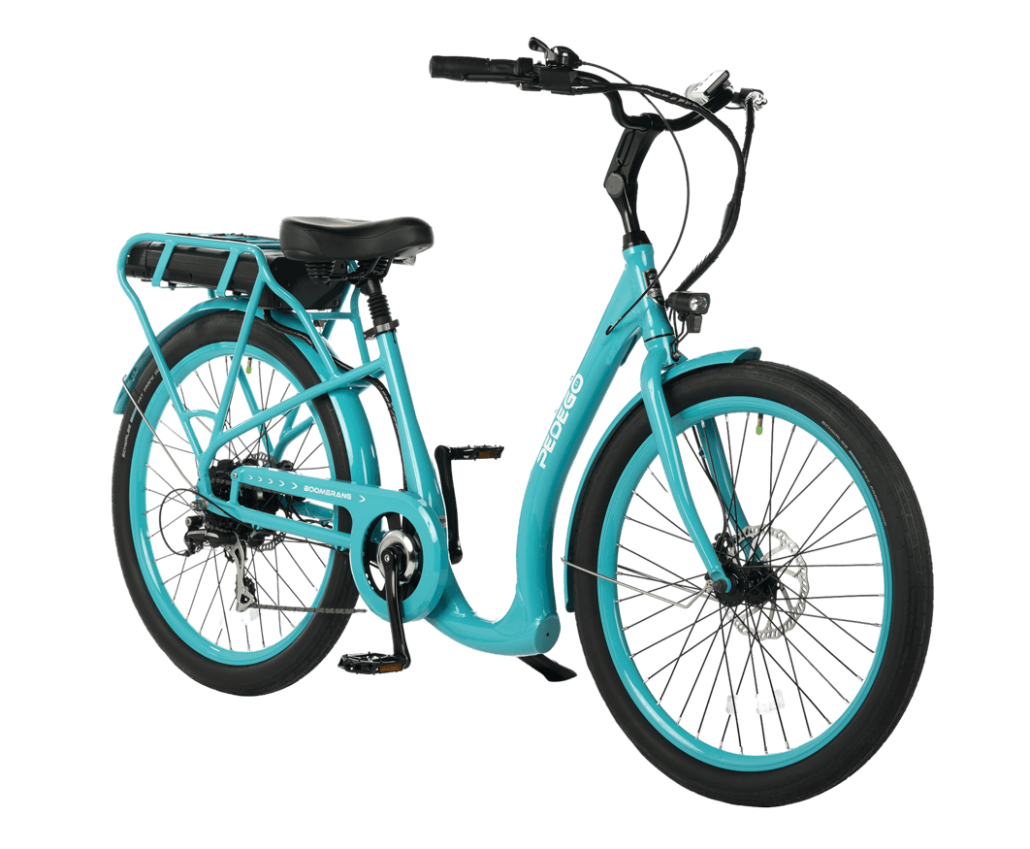 Boomerang Plus
Taking over as our best-selling electric bike, the Boomerang proves user-friendliness is what riders want. With its accessible ultra-low step-thru design, mounting and stabilizing the bike is a breeze. It also looks great with its unique frame that curves toward the front tire and multitude of colour choices.
The deluxe seat with suspension seat post provides comfort where it matters, and the city style handlebars allow you to sit back and relax. Along with supreme comfort, it comes the power, range, and durability you expect from a Pedego.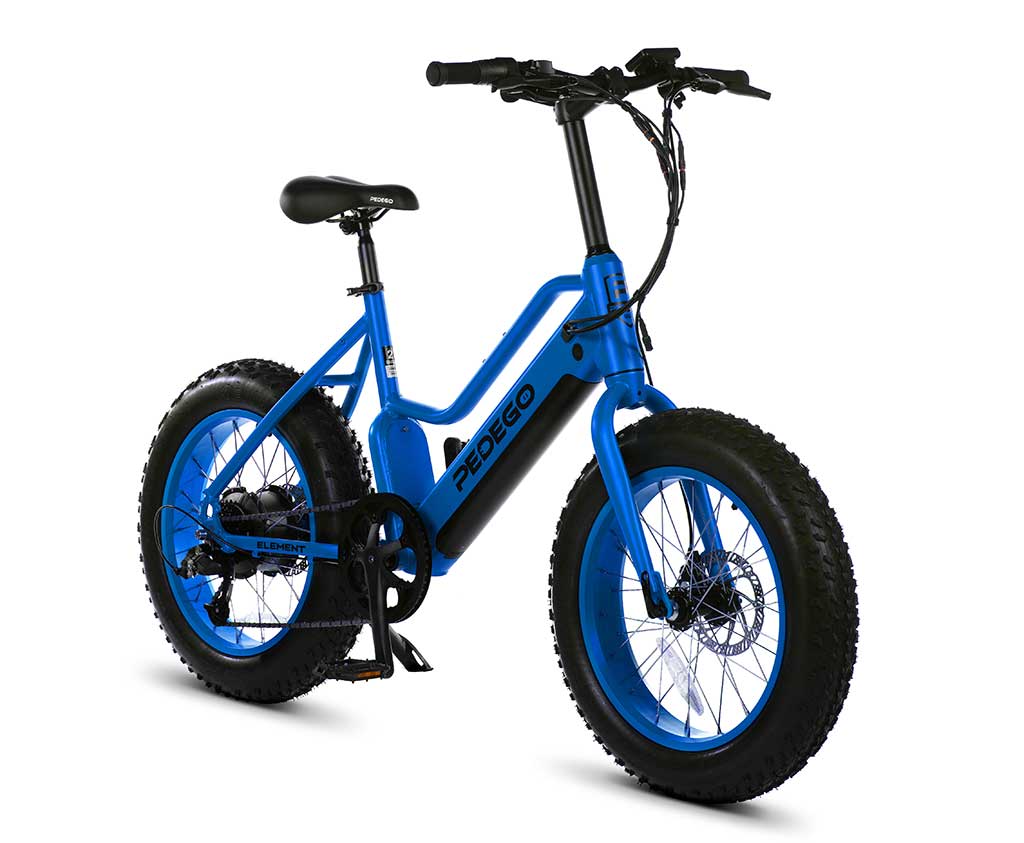 Element
The Element is Pedego's ultimate value bike. It's popular among young-at-heart riders because of its style, size and accessible price point.
The Element is sporty with fat tires reaching a full 20 inches around, so it is extra stable to ride anywhere. It is versatile with a highly adjustable frame suitable for a wide variety of people and riding styles.
A full line of optional accessories is available to make your Element even more user friendly and practical.
Interceptor
The Interceptor is Pedego's classic ebike that combines beach cruiser style and comfort with user-friendly features and breathtaking performance.
Enjoy a natural upright position with swept back handlebars allowing you to sit back, relax and ride. The Interceptor has a comfy seat and balloon tires for a smooth ride.
Its geared rear hub electric motor gives a supercharged performance and the Interceptor's stylish design sets this ebike apart.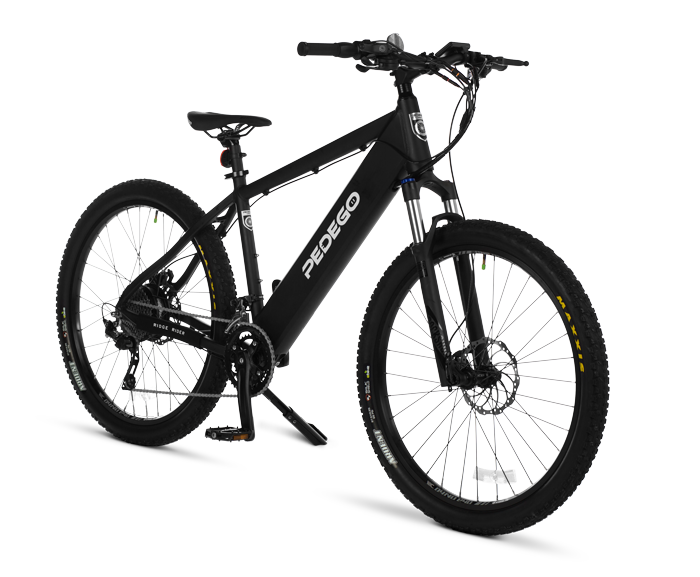 Ridge Rider
The Ridge Rider gives you the freedom to venture off the beaten path and enjoy the great outdoors, perfect for Canada!
The Ridge Rider feels and rides most like a traditional mountain bike, featuring front fork suspension, hydraulic disk brakes and a Shimano SLX 10-speed drivetrain for easy pedaling and smooth shifting.
Responsive and sturdy, this bike is just as at home on city streets as it is on the trails.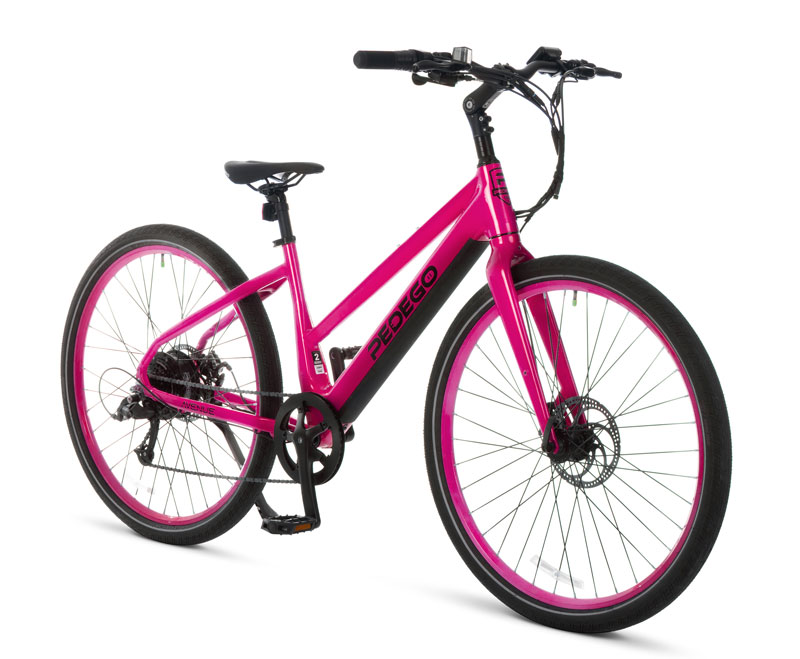 Avenue
New on the market in 2022, the Avenue bike is already a top seller for Pedego as the ultimate commuter bike. The Avenue is sleek, versatile and an absolute pleasure to ride.
The 28" wheels and slightly wider tires allow you glide along with a reassuring grip on the road. The integrated battery is nearly hidden making it a challenge for your friends to know this is an electric bike.
The Avenue comes in classic or step-thru frames and a selection of chic colours. We expect this bike to continue to roll out our doors.
All Pedego electric bikes come with a leading five-year warranty and in-store no-excuses customer care.  Shop all our bikes…