The Best Car Racks for Your Electric Bike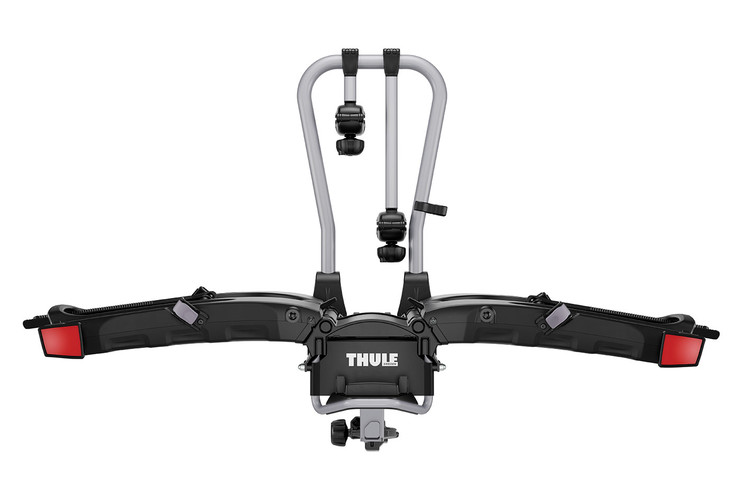 Believe it or not, more bikes are damaged while they are being transported using another vehicle than they are when they're doing the transporting. Scratches, dents, crimped cables and even broken derailleurs or spokes are more often caused by putting a bicycle in the back of a truck, in a trunk or on a poorly designed bike rack than when we're riding them.
At Pedego Canada we're regularly asked what are the best car racks for your electric bike. There are two important things we tell people:
#1. You'll want a platform rack that mounts to a trailer hitch. The reason being is that racks which sit on top of the roof of your car are too high to reach and those that rest on the trunk or hatchback of your vehicle are not robust enough to take the weight of an electric bike. Platforms distribute weight best, are easiest to load and minimize any damage due to car movement.
#2. Ideally, you'll want a 2-inch trailer hitch. A smaller hitch will typically result in more side to side movement of the rack with the heavier bikes. A 2″ trailer hitch allows you to carry multiple electric bicycle without wobbles and ensure your investment is safe and secure. After extensive research with multiple brands of bike racks, these are the best car racks for your electric bike.
Thule Easyfold
The best part about the Thule Easyfold platform bike rack is it comes with a ramp so you can easily roll your electric bike up and onto it. In this video, Ruby, the co-owner of Pedego Qualicum Beach, shows just how easy it is.  As the name suggests, the Thule Easyfold is completely foldable for easy handling and storage. However, an important thing to note is the rack itself is robust (it can carry up to two 65-pound ebikes) but that also means it's heavy so you'll want to take care installing it. The adjustable grip handles allow you to secure any style of bike from an Interceptor Step-Thru to the Ridge Rider and the wide tire trays can accommodate all bikes including the Trail Tracker no problem. Another great detail is the foot-operated lever, which allows you to tilt the fully-loaded rack down and away from the bumper so you can easily open the back hatch.
Swagman CURRENT
The CURRENT is Swagman's second-generation electric bike rack, a dramatic improvement from their ESCAPEE – which we felt did the job, but didn't quite have all the features that we think make up a great bike rack. The first thing that stood out to us was the stability, with the center ratchet arm and tire straps this rack provides stability and confidence, your bikes are not going anywhere. The ability to mount the rack on both 1-1/4" or 2" hitch receiver is another excellent feature. Even with the smaller 1-1/4" mount, the rack was stable on our test vehicle. Read more about further features…
The CURRENT is a solid bike rack at a price point that won't empty your pocketbook with the added value of supporting a Canadian company. We think it is great bang for your buck.
Contact your Pedego store to learn more!
"*" indicates required fields