CBC Features Jon & His Epic Journey by Electric Bicycle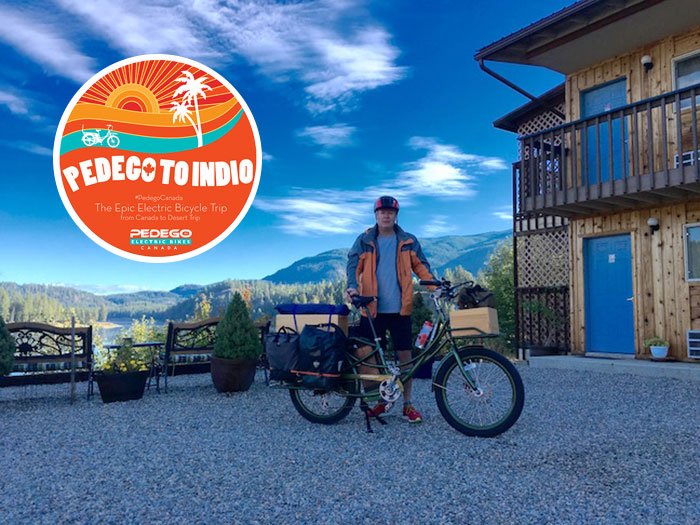 Earlier this morning Chris Walker of CBC Radio's morning show "DayBreak South" introduced journalist Bob Keating and his feature story about a 2,500 kilometre journey being made by electric bicycle.
In the story Bob interviews Nelson, BC, native Jon Langille to learn why he wants to ride his Pedego Stretch electric cargo bike across four US states to attend Desert Trip, a music festival that will feature classic rockers such as the Rolling Stones, The Who, Bob Dylan and Neil Young. He learns that Jon has always been a music festival fan and that this particular concert (which happens in October) is history in the making.
---
Click here to read CBC's coverage about Jon's trip and click the play button below to hear his interview:
Bob also inquires about Jon's electric bicycle saying it looks "sturdy" and Jon replies, "It's a really robust bike…it's strong and powerful." In fact, the Pedego Stretch electric bike is one of the strongest and most versatile cargo bikes on the planet that's able to carry heavy loads both on its custom front rack (which Jon has kitted out with a wine box for easy storage) and on the elongated back rack.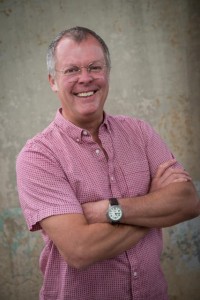 Jon Langille photographed 5 days before his departure.
After discussing the bike the two talk about the Desert Trip festival, which Bob jokingly refers to as "Old-Chella" in reference to both the annual Coachella music festival that takes place in Indio and the fact the musical acts being featured are now senior citizens. Jon replies, "This is a historic event. It's a lot of the old bands that are simply huge…bands that I've enjoyed in the past, maybe not super interested into them now, but to have them all in one weekend…I thought, 'Why not?' I'm a long-time fan of the Rolling Stones."
Later Bob says, laughing, "People might call your bike trip a mid-life crisis" and without missing a beat Jon replies, "Yeah, they might but I'm not trying to relive my youth. I'm doing this now. This is what I'm doing. This is what I feel like doing."
And what Jon is doing has never been done before. This marks the first time any Canadian has embarked on such a long journey with the Pedego Stretch electric bike, the versatile cargo bike introduced by Pedego in 2015. Since then Pedego has been named the #1 selling brand of electric bikes in North America and the Stretch is the most popular cargo bike.
On Sunday, September 4th Jon said goodbye to his wife and two young daughters, rode his Pedego Stretch electric cargo bike out of his driveway in Nelson and began his journey. To follow Jon's progress, log on to: pedegoelectricbikes.ca/roadtrip