How To Prep Your eBike For Spring
March 2, 2022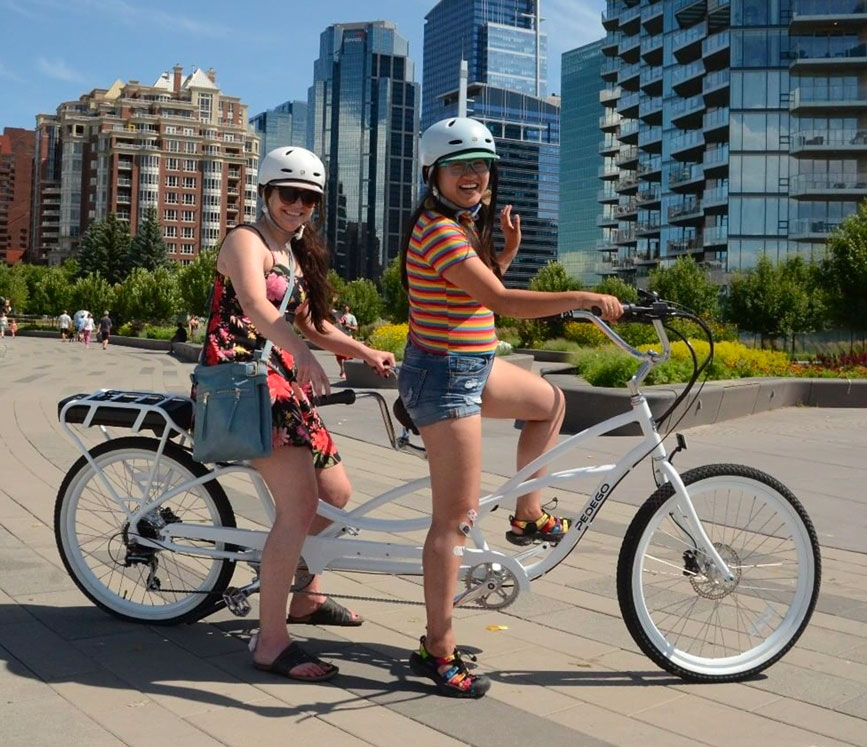 Ready to ride? Well, how do you get your ride ready for you? Before you start cycling after a long break, it's important to ensure your Pedego electric bike is ready for the season. Get in touch with your local Pedego dealer. We are ready at this time of year with an inventory of spare parts and maintenance checks to get you back onto the seat.


However, for those of you who are highly motivated to start pedalling, we've compiled a checklist for bringing a bicycle out of winter hibernation.
Spring Servicing Must-Dos
You've flown through this check list no problem? Great, then your Pedego is ready for a test ride. Take it on a short ride on a quiet road and listen for strange noises.  A little noise is a big hint that something may need to be addressed.  To find problems early, see Bike Speak 101.  Know your bike! And, if in any doubt… take it in to your trusted certified mechanic.
For those of you who are caught by the rapid change in season – you are not alone – and may not have winterized your beloved bicycles. It is not too late. Read our previous blog on Electric Bike Winter Storage and follow the steps in reverse: Get it out of storage, charge the battery, give it a clean… and then take it in for some long overdue TLC.