How To Prep Your eBike For Spring
March 27, 2018
How do you get your Pedego electric bike ready for spring? Well, before you start riding it after a long break you should always bring it to authorized service place. Your local Pedego dealer is ready at this time of year with an inventory of spare parts and maintenance checks to get you back onto the seat quicker.
However, for those of you who are highly motivated to start pedalling from your door, we've compiled a checklist for bringing a bicycle out of winter hibernation.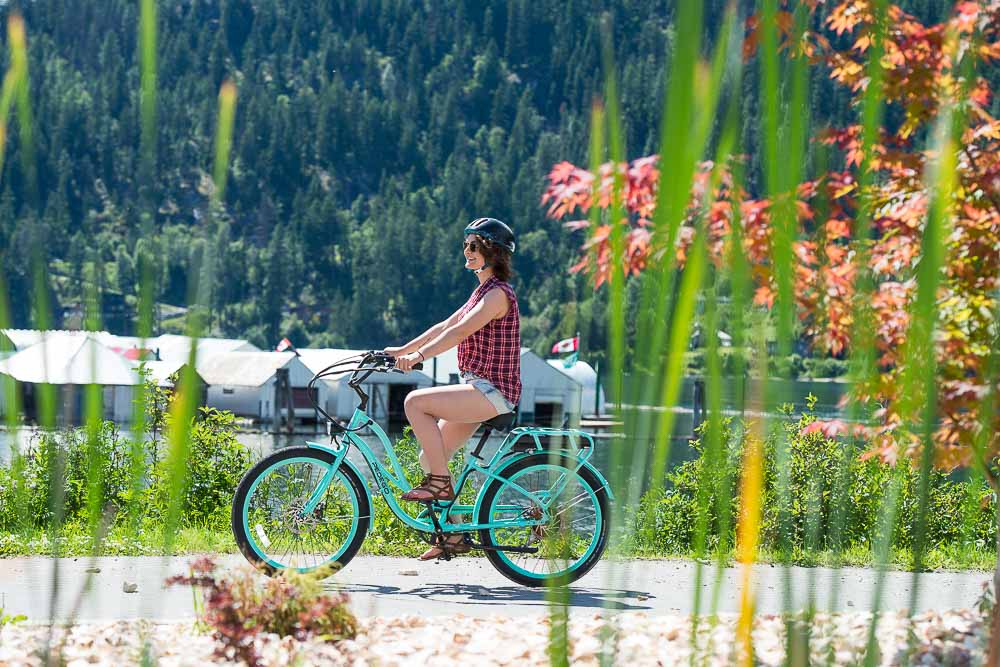 Spring Servicing Must-Dos
Check all fastenings for tightness including the axle nuts, fender stays, brake mounts, stem nuts and crank nuts.
Tire Pressure
Tire pressure differs greatly by tire, bike and rider (the range we like to keep standard tires between is 40 to 60 psi).
Chain
Examine your chain and ensure there's no rust, not stiff links and it's adequately lubricated. 
Stem
Check your stem's tightness by putting your legs around the front wheel to hold it in place, facing backwards along the bike, and move the handlebars back and forth horizontally to see if the bar moves relative to the wheel.
Seat Post
Ensure the seat post lever is tight.
Handlebars
Push down firmly on the handlebars to make sure they do not move in the stem.
Spokes
Check spoke tension by tapping lightly with a screwdriver or similar metal rod to see if any ring with tone that's significantly higher or lower than the rest. If so, take it to a dealer!
Brake Levers
Make sure your brake levers do no go in all the way to the handlebar when they're applied.
Brakes
Examine your brake pads to see how much of them are left. For more on this, visit our article "Electric Bike Brakes Tutorial."
You've flown through this check list no problem? Great, then your Pedego is ready for a test ride. Take it on a short ride on a quiet road and listen for strange noises.  A little noise is a big hint that something may need to be addressed and be a great way to find problems early (see Bike Speak 101).  Know your bike! And if in any doubt… take it in.
For those of you who are often caught out by the rapid change in season – you are not alone – and may not have winterized your beloved bicycles, it is not too late. Read our previous blog on Electric Bike Winter Storage and follow the steps in reverse: get it out of storage, charge the battery, give it a clean… and then take it in for some long overdue TLC.