Looking Good, Feeling Good: Bike Cleaning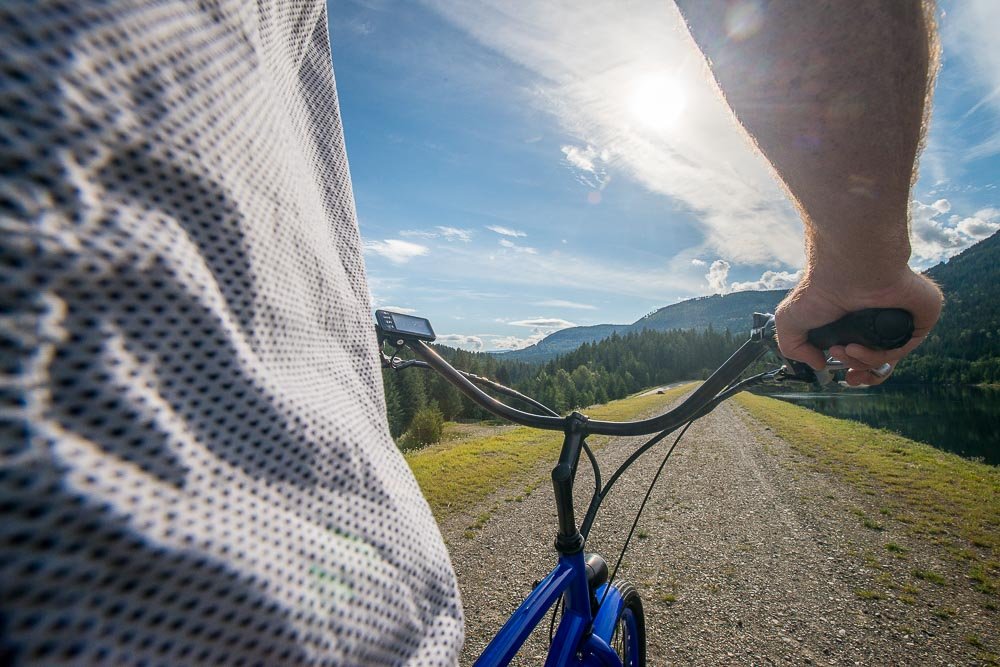 Unless their two-wheeled steed is caked in mud, bike cleaning isn't usually a regular item on everyone's to-do list. However, keeping your Pedego clean will help prolong the life of the bike – and keep you looking great while riding.
The first step is to clean your chain with a bike-specific degreaser or mild solvent. The easiest way to do this is to use a chain cleaning tool, which uses a number of soft bristles to remove grime from all sides of the chain. Once clean, dry the chain immediately. You will need to oil your chain, but it's good to do that after you clean the rest of your bike.
To understand the next part, you need to know where the cassette is on your Pedego bike. Here's a photo showing you the cassette:
Your next step in cleaning your bike is to remove any caked mud from between the cogs of your rear cassette. It's best to use a plastic implement for this job (bike-specific ones work the best) as metal tools can cause damage. Once all the big chunks of grime are gone, use a bit of degreaser to clean your front chain ring and the rear cassette with a soft-brush or rag. Again, dry the pieces after you're done.
Then, move to the frame. We like an excellent, eco-friendly, acid-free bike wash, though a gentle detergent in water will work as well. It is important to not soak your bike with a hose, however, as you could force water into the electrical systems or headset and cause damage. Pedego often uses and recommends the eco-friendly PURE line of bike cleaning products.
Use a soft cloth soaked in your cleaner to wipe away grime.
Soft-bristle brushes are good for removing softened mud and stiff brushes should make easy work of lifting stubborn dirt. Don't forget to wash away any mud or debris under your fenders and chain guard too. You can use the degreaser to tackle any greasy spots, but be sure to clean the area with bike wash afterwards.
Try not to let any cleaning products drip onto your brakes as this will cause some major squealing. If you accidently get some on your disc rotors, be sure to clean them.
Once your bike is dry, this is a great time to touch up any scratches with your paint or nail polish. You can then use a protector spray to boost shine and water repellency.
Lastly, you must oil your chain. This is a VERY IMPORTANT step. There are three basic types of lube available: dry, wet and all-purpose. Dry lube is to be used when riding in dry conditions, wet is for rainy weather and all-purpose, you guessed it, for mixed conditions. Avoid using spray lubricants, to avoid contaminating your brake pads.
In order to keep your bike running and shifting smoothly, it's essential to oil your chain regularly. If you're not doing a full bike clean each time, that's OK, but it's still important to either degrease or at least wipe any major grime off your chain before oiling it.
Taking good care of your Pedego bike, and it will keep you cycling for years and years to come!