Pedego Picnic 2018: Our Favourite Photos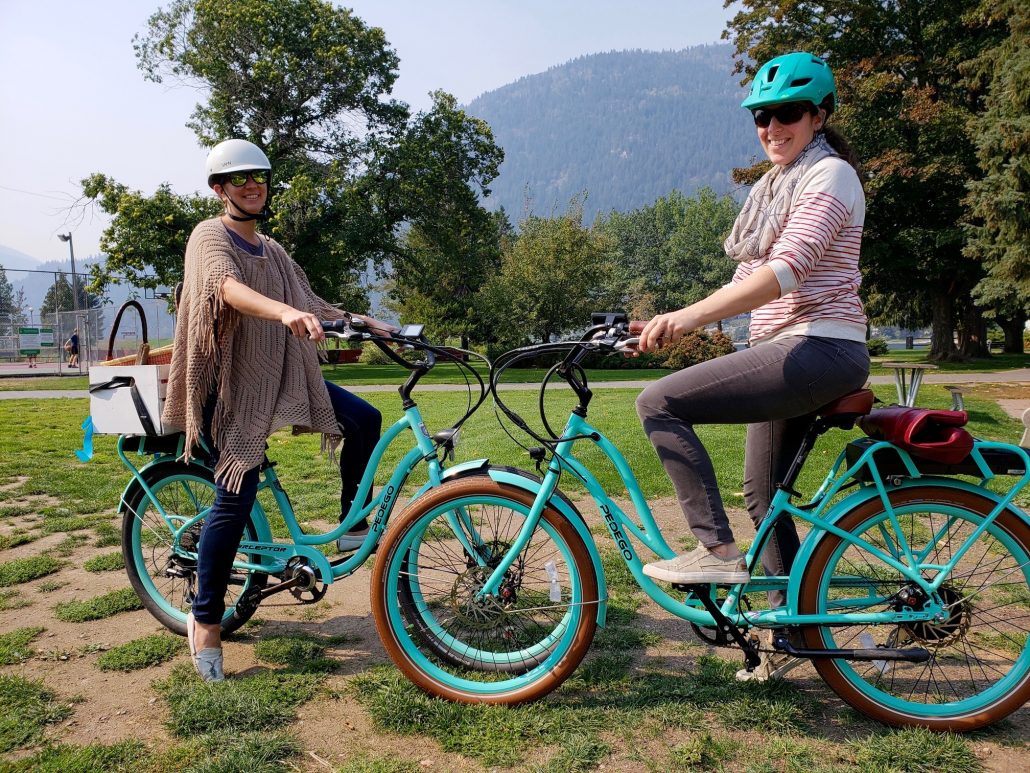 On Saturday, September 8, 2018, Canada's first-ever electric bicycle group ride and picnic took place in the beautiful community of Nelson, British Columbia.
Over 50 people attended the event that was hosted by Pedego Canada. Riders met in the morning at Railtown, where the city's visitor centre and railway museum is located, and then enjoyed a 30-minute group ride across town to Lakeside Park where they were served poutine, a Canadian delicacy consisting of french fries, cheese curds and gravy. Yum!
There was also a specially designed prize wheel constructed on the front tire of a Pedego City Commuter electric bike. Riders spun the wheel for their chance to win prizes such as Pedego wrist watches, hats and water bottles.
There were lots of different models and colours of Pedego electric bikes on hand, from the Interceptor to the Stretch cargo bike as well as a few other electric bike brands (which had a hard time keeping up on the hills ). At one point during the group ride a pedestrian clapped as the bikers passed and shouted out, "You're the future!" We tend to agree.
We had a lot of support from others within the community including the Main Street Diner (best fries in town) and Jerseyland Organic (fresh cheese curds), as well as the Pedego owner who made gluten-free miso gravy so that no one missed out on poutine!
Overall the inaugural event was a big success and we look forward to do more Pedego picnics in the future. We've posted our favourite photos below. If you'd like to find out how you can organize a group ride in your neighbourhood, please email info@pedegocanada.ca.