Maxim Magazine Says, "Ride A Pedego, Look 20 Years Younger"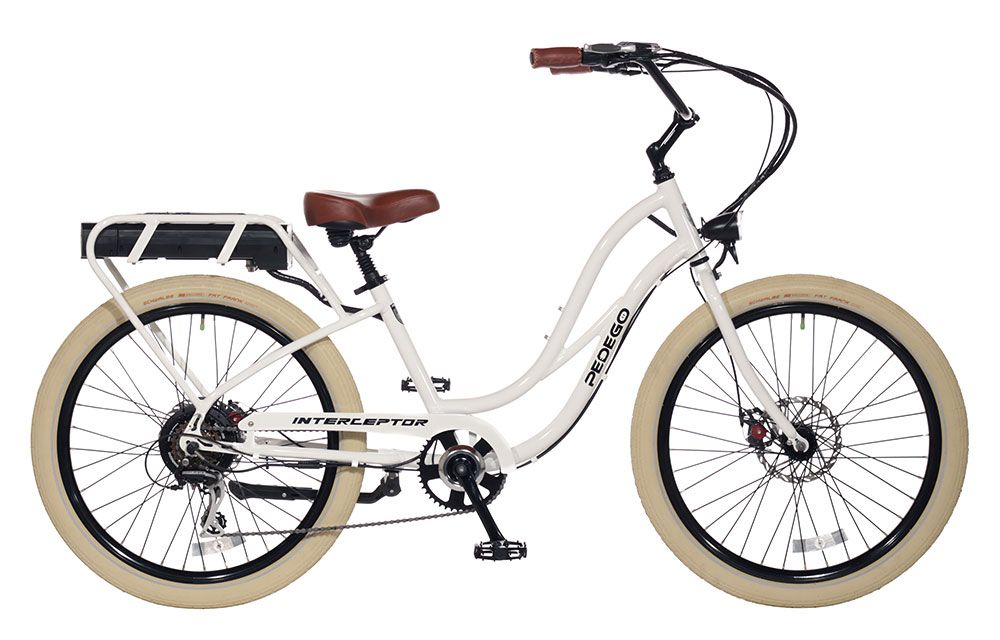 Maxim Magazine just gave the new Interceptor III a glowing reviewing, saying that if you ride a Pedego, you'll look 20 years younger. In an article by tech writer and reviewer David Weiss, the Interceptor was deemed so cool, anyone riding it has the good chance of looking as cool as actor Steve McQueen.
In the article, which appeared on Maxim.com yesterday, Weiss writes, "As a man firmly committed to the principle that appearance trumps reality, the Pedego Electric Bike pushes all of my buttons at once. First off, it looks all beach cruiser deluxe with its fat tires and neon color scheme, which could easily make you look 20 years younger right off the bat—especially with your de rigueurhelmet and shades on. You might just come off like Steve McQueen if you're not careful."
The popular American men's magazine then goes on to list the cool qualities of the Interceptor including:
"tireless" lithium battery
ample and comfortable seat
gives you the emotional insurance you need to initiate exercise
smooth-shifting, 7-speed Shimano gear hub
grabby-good Avid BB7 brakes and a responsive twist-grip throttle
direct-drive hub motor
48V/10,500-watt battery
middle name is fun
And finally, "you will easily out-style your pokey neighbors as they labor toward oblivion on their old-school, analog two-wheelers."
Weiss then goes on to describe the "seeming ability to glide down the boulevard at 20 mph with your glutes as free from stress as a yogi on muscle relaxants. Thank Pedego's pedal assist mode, accomplished with a wee twist of the wrist, which delivers a jolt of juice to the rear-wheel hub motor when your own energy reserves are flagging—or when you hit an uphill grade, whichever comes first."
To read more of David Weiss's article entitled "Take a Wild Ride on the Pedego Interceptor III" log on to Maxim
And if you'd like to learn more about Pedego Electric Bikes, contact us at info@pedegocanada.ca or call 1-888-777-2066 anytime. We look forward to hearing from you!