TURNING HEADS: THE PEDEGO PATROLLER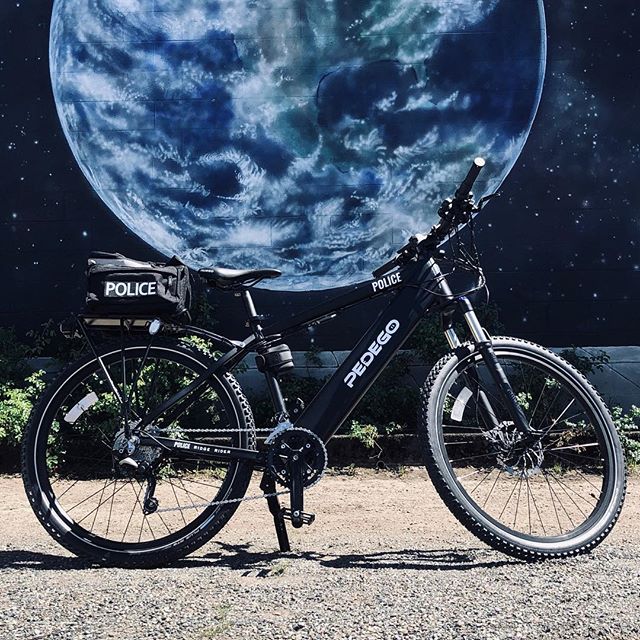 The Ridge Rider: Patroller Edition attracted lots of attention at a recent Blue Line law enforcement expo in Toronto.
Al Hussey, owner of Pedego Kawartha Lakes, took a Patroller and other Pedego Electric Bikes to the exhibition. Police were able to sit on the bike, test the siren, lights and the full police pack as well as the regular features of the electric mountain bike.
The Pedego Patroller is a modified Ridge Rider, and it comes assembled with upgrades to make law enforcement, surveillance and security easier.
It is solely provided in Canada by Pedego Canada, and many Pedego dealers have a police bike to show in the store, and for lending to law enforcement teams for in the field testing.
The Patroller can be sold individually, or in a fleet deal to reduce costs and include 12 months or more of free servicing.
Al says the bike has been a hit with the police officers who have ridden it so far.