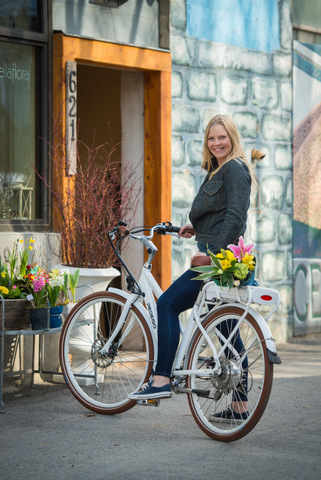 If you are looking for electric bikes Surrey, look no further!  The high-quality Pedego electric bicycles are available at Cit-E-Cycles in Surrey:
Cit-E-Cycles – Electric Bikes Surrey
13760 104th Ave.
Surrey, BC
Canada, V3T 1W5
604-584-7995
Pedego bicycles are quickly becoming the most recognizable brand of electric bike in Canada and around the world, and they are certainly number one in style and comfort! Take one of these great electric bikes for a test ride in Surrey, British Columbia, and find out why Pedego Electric Bikes are so popular. You'll discover that not only will an electric bicycle get you off the couch and out of the car, you'll also have a lot of fun riding one!
Cit-E-Cycles is your electric bike destination in Surrey and the lower mainland area. They have a great range of electric bikes and the expertise to support them. Go in and find out why an electric bicycle is the perfect solution for commuting around the Surrey area – there are many dedicated bike paths, you won't get stuck in traffic, and, above all, you'll have fun!
The new 2015 Pedego electric bikes available in Canada include the Pedego Boomerang Plus, which is shown below. This electric bicycle has an ultra-low step-through to make mounting the bike super easy! The bike also has all the same great features as the Pedego City Commuter and Pedego Interceptor including: pedal assist, a throttle, an LCD console, disc brakes front and rear, and an integrated light. The powerful 48V bike now also comes with two battery options: the standard 48V 10Ah battery or the 48V 15Ah extended range battery.
If you are in Surrey come down and chat to Mark and the team and take an electric bike for a test ride! We guarantee you're going to have a lot of fun