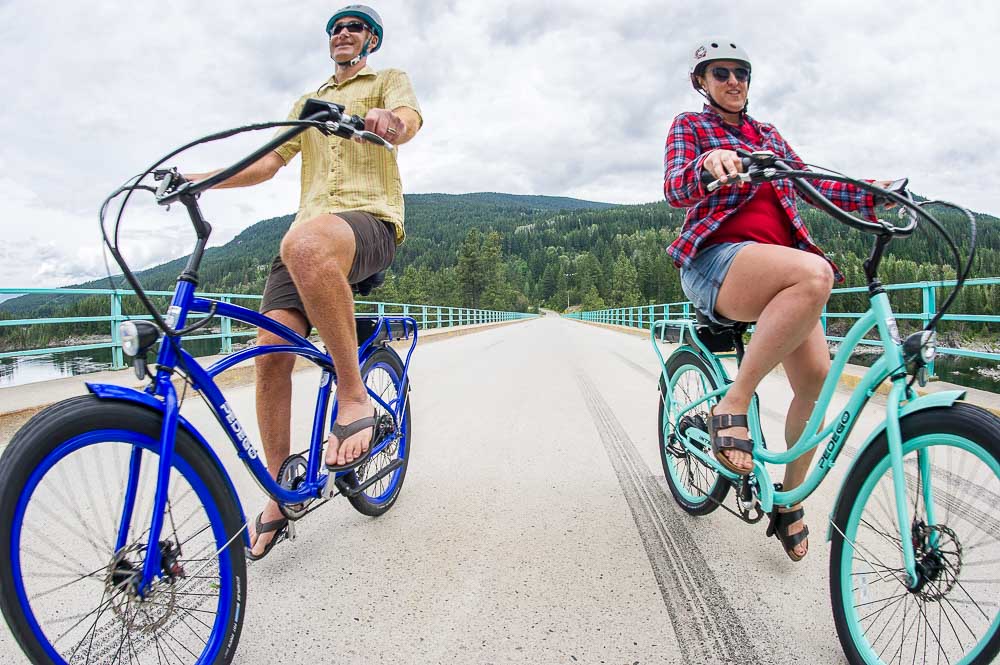 Pedego Electric Bikes Longueuil, Quebec
Looking for electric bikes Longueuil?  The high-quality Pedego electric bikes are available at dealers across Canada. However, if there isn't currently a dealer in your immediate area, we will cover the shipping and assembly costs if you decide to purchase a bike! Please check the map on our dealer page to find the store closest to Longueuil.
Pedego bicycles are the quickly becoming the most recognizable brand of electric bike in Canada and across the world, and they are certainly number one in style and comfort! If you would like more information on this electric bike brand, call toll-free on 1-888-777-2066, email us at info@pedegocanada.ca … or just check out the information available on this website. Electric bikes get you back on a bicycle, off the couch and out of the car! There are plenty of great reasons to ride a Pedego, but the best reason is simple … it's fun! We think electric bikes and cities like Longeuil are a wonderful match … an electric bike is the most efficient way to travel in an urban environment.  Make the most of the great network of bike paths, do your bit for the environment, and improve your health .. all while riding your electric bike!
If you are a potential electric bike dealer in Longueuil, we would also love to hear from you to discuss opportunities in this exciting electric bike market. Since their introduction, Pedego electric bikes are expanding at a rapid rate across Canada and now is a great time to to enter the ebike market.
The Pedego electric bike brand started out with North America's most beloved electric bicycle — the Pedego Comfort Cruiser. The range now includes an urban city commuter, a fat tire electric bike, an ultra-low step thru bike,  tandem, a 'super cruiser' and our brand new Stretch cargo bike. Pedego electric bikes are designed in California and built with quality, name-brand components from the ground up. For more information on our electric bikes, click on any of the images below.