Goodbye Qualicum Beach, Hello Nanaimo
May 23, 2019
Over the last 5 years we (Julie and Ruby, owners of Pedego Qualicum Beach) and our amazing staff launched the first Pedego Dealership in Canada. Since opening, we've hosted thousands of test rides and sold more than 500 Pedego Electric Bikes to Vancouver Island riders.
Thanks to you, our amazing Pedego customers, this has been the best job ever. Both now in our 60s, we feel satisfied that we picked a great product to delight our customers and make life more fun. Pedego had just five styles when we started — now there are eighteen! Our humble beginnings have lead us to a point where we need to grow to meet the needs of our customers, but the vast number of Pedego products available, and the ongoing delight of our customers has kept us in pedal assist mode as we try to keep up!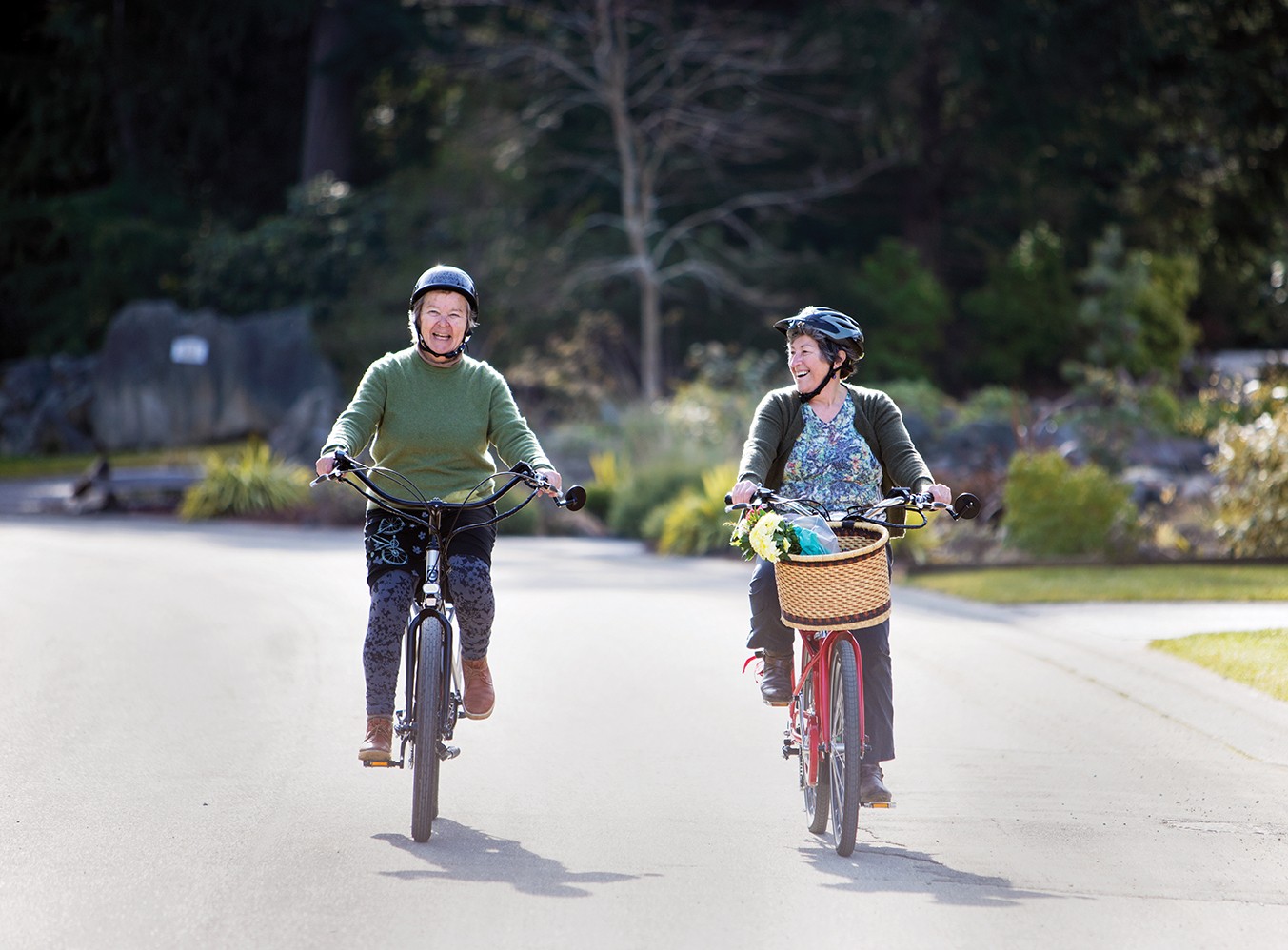 This spring we are happy to announce our retirement from our Pedego Qualicum Beach store. We've been so grateful to bring Pedego bikes to Vancouver Island north of the Malahat, and we are thrilled to welcome our new Pedego store owner, Cal Whiting! Cal's wealth of adventures, family, and history on Vancouver Island combined with his experience as owner of the Pedego Calgary store will help him to bring fresh vitality and the reliable service you count on to Pedego Nanaimo!
Julie will be continuing to lend her expertise at the new Pedego Nanaimo store, so you will find a familiar face to greet you there and introduce you to the new store.
Pedego Nanaimo will be opening soon on the old Island Highway at 101-5200 Dublin Way, off Metral in Pleasant Valley area of Nanaimo. Many great rides are close to the new location! Taking off from the store you can access via Dunster to Northfield Trail, Brennan Lake Trails, or stay on the East side and take the E&N trail downtown.