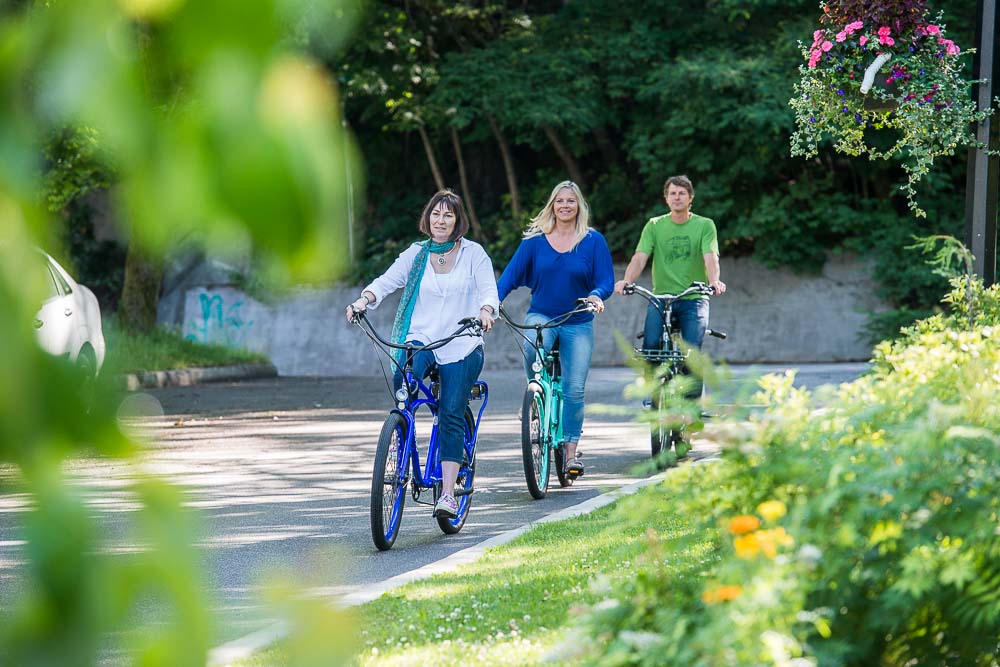 Pedego Electric Bikes Parksville, BC
Looking for electric bikes Parksville?  The high-quality Pedego electric bikes are available just down the road in Qualicum Beach!
Pedego bicycles are the quickly becoming the most recognizable brand of electric bike in Canada and across the world, and they are certainly number one in style and comfort! If you would like more information on this electric bike brand, call toll-free on 1-888-777-2066, email us at info@pedegocanada.ca … or just check out the information available on this website. Electric bikes get you back on a bicycle, off the couch and out of the car! There are plenty of great reasons to ride a Pedego, but the best reason is simple … it's fun!
Parksville is perfectly located for cyclists; surrounded by beautiful beaches, mountains, lakes and rivers! Now imagine travelling them all without breaking a sweat! That's the joy of riding an electric bike.
The Pedego electric bike brand started out with North America's most beloved electric bicycle — the Pedego Comfort Cruiser. The range now includes an urban city commuter, a fat tire electric bike, an ultra-low step thru bike,  tandem, a 'super cruiser' and our brand new Stretch cargo bike. Pedego electric bikes are designed in California and built with quality, name-brand components from the ground up. For more information on our electric bikes, click here.