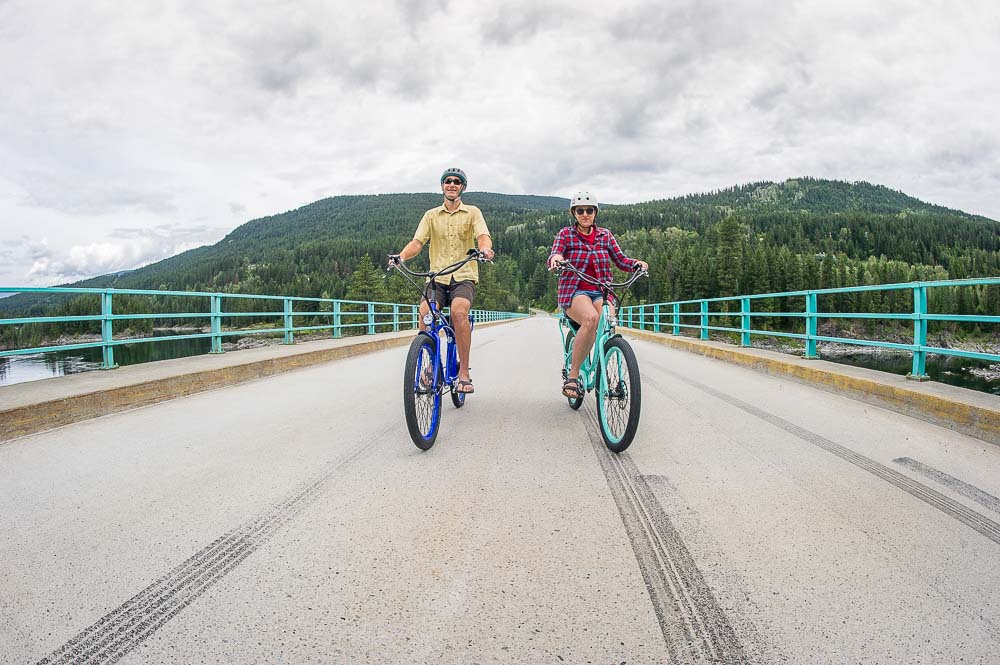 Pedego Electric Bikes Port Alberni, BC
Looking for electric bikes Port Alberni?  Check out the high-quality Pedego electric bicycles just down the road at Pedego Qualicum Beach!
Pedego bicycles are quickly becoming the most recognizable brand of electric bike in Canada and around the world, and they are certainly number one in style and comfort! Take one of these great electric bikes for a test ride in Pedego Qualicum Beach, British Columbia, and find out why Pedego Electric Bikes are so popular. You'll discover that not only will an electric bicycle get you off the couch and out of the car, you'll also have a lot of fun riding one!
Pedego Qualicum Beach is your electric bike destination in the Port Alberni area. Port Alberni is a perfect place for electric bikes with its wide spaces and hilly terrain. In fact, Pedego Qualicum Beach offers electric bike rentals so you can take out various models for an hour, three hours or a full day and enjoy the liberating experience that is riding an electric bicycle in the area.
If you live in Port Alberni, take the short drive to Qualicum Beach, chat with Julie, Ruby and the team and take an electric bike for a test ride! We guarantee you're going to have a lot of fun.